Written by

Brigitte Evans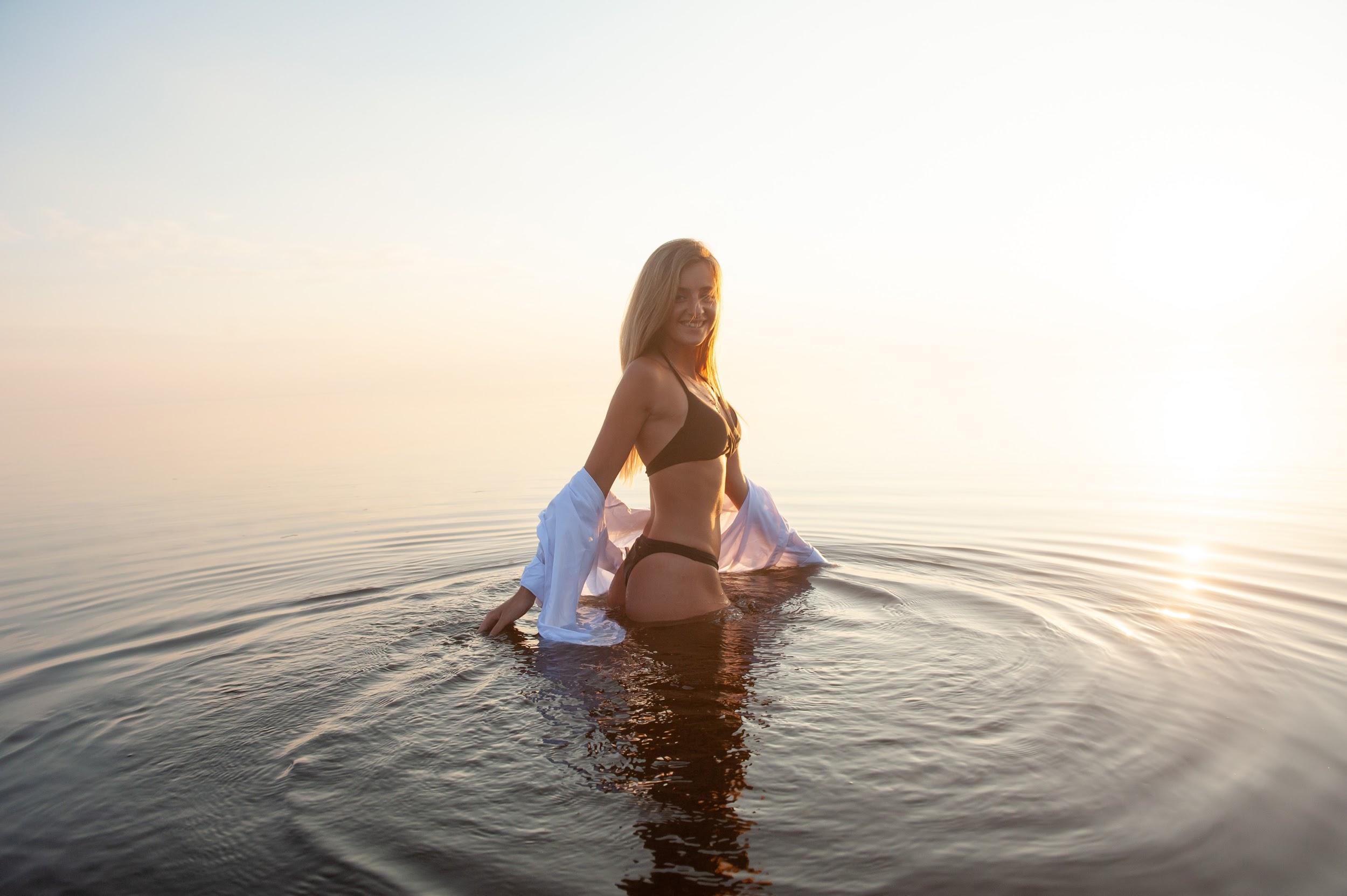 Whether you are going on a beach vacation or just spending a lazy afternoon lying on the beach and listening to the waves crash the shore, the only thing that could make a carefree summer day even better is the perfect beach outfit that makes you feel comfortable and confident in your body. Since it can often be difficult to create the right outfit, why not take some inspiration from stylish travel bloggers, fashion It girls and design-savvy Instagram influencers and find the ideal outfit for your next pool party or relaxing trip to the beach. Here are some of the best beach outfit ideas from some of the most fashionable women on the internet:


Denim skirt and a one-piece swimsuit
If you're planning on going shopping, taking a relaxing walk or even going to a nearby restaurant for a lunch break during your beach time, make things easier on yourself by wearing a one-piece swimsuit that can easily double as a cute top. A casual, yet chic denim skirt is the perfect summer option and a classic piece that never goes out of style, which makes it a perfect addition to this summer outfit. Embellish the whole look with a pair of oversized sunglasses and a trendy round wicker bag, and you've got yourself the perfect Instagram-worthy look for casual days at the beach.


Trousers and a printed scarf
If you don't plan on going into the water, but you simply want to relax on the beach and snap a few cute photos, consider tying a printed silk scarf into a makeshift bikini top. Pair it with some lightweight high-waisted linen trousers that are ideal for hot summer days, and top the whole look off with some large hoop earrings and layered dainty necklaces for an elegant and refined, yet perfectly beach appropriate look.


High-waisted shorts and a bikini top
If you'd like to go for a swim, but still want a great outfit that could work both as a beach cover-up and casual attire, a great idea would be to wear a pair of high-waisted shorts with a triangle swimwear top. If you want to wear something that shows off your look, but still provides some coverage when needed, pairing this outfit with a lightweight robe or kimono is also a great option. As long as you accessorize with a wide-brimmed straw hat and a matching chic straw bag, this look will make for the ultimate beach day outfit.


Button-down and bikini bottoms
As a staple item every woman has in her closet that can be worn all year round, the power of a classic button-down should never be underestimated, especially if you're looking for something that's easy to change into and out of when you're visiting the beach. But instead of the regular shirt and shorts combination, take inspiration from bold Instagram models and pair this staple item with your favorite bikini bottoms for a simple, yet chic and elegant beach look. Whether you opt for a wide-brimmed hat or a hair scarf, a wicker tote bag or a small leather cross-body bag, this minimalistic outfit gives you the freedom to play around with accessories as much as you want and easily express your personal style.


Crop top and flowy sarong
If there is one cover-up item that was literally made to be worn on the beach, it's a comfortable and practical sarong. So, if you plan on spending a lot of time hanging out on the beach this summer, a sarong should definitely be a staple part of your summer closet. Being incredibly versatile, sarongs can be worn in many different ways and be easily adjusted to your liking. So, instead of a classic cover-up situation, take a page from the fashionistas' book and wear a sarong instead of a skirt, paired with a cute crop top and some incredibly chic sunglasses, and you'll get instant summer casual vibes.
Whether you decide to copy these beach outfit ideas exactly or take some inspiration from them and use them as a starting point in putting your outfit together, all of these amazing style tips will help you create the perfect summer look next time you visit the beach.