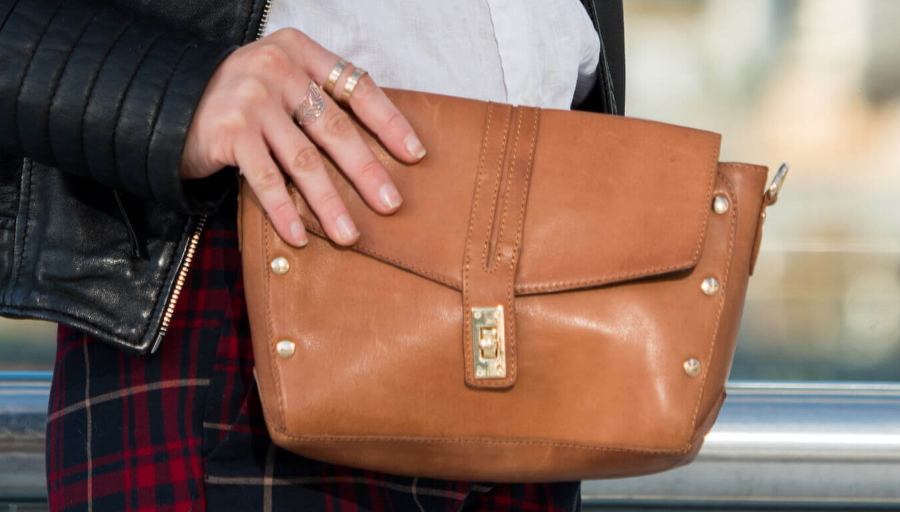 The obsession with leather goes back to the very nature of a woman's existence. The material is one of the oldest discoveries of humanity, which proved to be useful. The primitive man pursued wild animals, not just for their meat, but also fashioned protective clothing and other intricacies from their hide.
These days,
handmade leather products
are prized possessions. They are symbolic of status and often seen as an excellent way to display personal taste and fashion statement. But with the market offering various products, it is often hard to look for authentic leather made with quality and durability.
Leather Products Every Woman Should Have
The fashion industry is known to create and recreate trends that continue to fade and evolve. Though this is how fashion works, the use of leather products has never waned with time. Eventually, people have found a way to incorporate the material into their daily living, from wallets, leather belts, or even synthetic leather skirts.
You do not have to buy too many leather items or clothing to make a fashion statement. Just a couple of leather skirts to compliment a beautiful and straightforward top will suffice. So, for every woman wondering what type of leather items to have, here is a list:
1. Leather Jacket – A leather jacket can be essential everyday wear a woman can have. Not only will it give you a jagged appearance, but it can also complement the wardrobe you have. Leather jackets are suitable all-year-round apparel – lightweight and versatile enough whatever the weather.
2. Leather Shoes – Owning a pair of leather shoes should be a staple in a woman's fashion sense. You can use it during formal events, in corporate settings, and at parties.
3.  Leather Belts – Although a leather belt can be an optional accessory for a woman, it can also be one of the essentials. A good leather belt paired with jeans and a white shirt provides a clean appearance highlighting your curves.
4. Leather Handbags – One of the many obsessions of every woman – leather bags and mainly handmade leather products – shows a woman's personality. They are perhaps one of the most functional accessories to own aside from a leather wallet. Leather bags can amplify a woman's appearance, giving her a look of sophistication and poise.
5. Leather Shirt or Skirt – A leather shirt or a skirt can be a lifesaving piece of apparel. Leather skirts with a supple and luxurious make are comfortable to wear. Leather dresses, on the other hand, come in a variety of designs, colours, and sizes. You can find them in midi, maxi, and mini dresses to jibe with your taste.
Leather Bags and Accessories are more than A Girl's Best Friend
Almost all women own a leather bag or a leather wallet. It is, therefore, essential to find the right makers for the sake of quality and your investment's longevity. And as with any purchase, getting the return on your investment is always necessary.
When looking for quality handmade leather bags, belts, wallets, and accessories, always go for a trusted industry name. They should have a variety of designs to fit your liking.