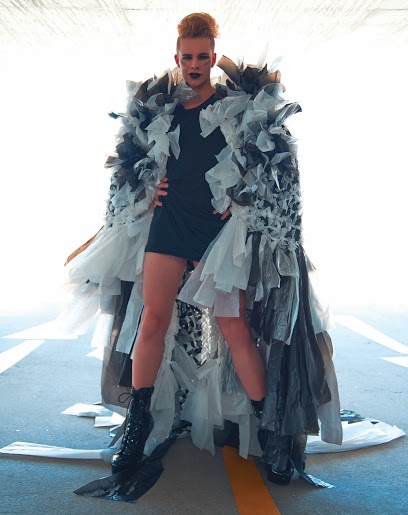 Sydney Design Festival will arrive in venues across Sydney from 5 – 13 September, providing forums to consider the elusive and controversial concepts of good design, creativity and ingenuity.
Now in its 19th year, this contemporary design Festival, presented by the Museum of Applied Arts and Sciences (MAAS), is a convergence of people, ideas and activities from across the creative design sector. With over 30 events in Sydney, festival goers can engage in talks, workshops, demonstrations, and displays for all design-enthusiasts and lovers of all things innovation.
MAAS Director, Rose Hiscock, said this year's theme, Fashioning Solutions, will showcase how designers can imagine an unconstrained future.
"For nearly two decades now, Sydney Design has been nurturing and supporting design excellence at a local and national level, capturing the design zeitgeist, from robotic fabrication to costume design," said Ms Hiscock.
"The discipline of design so vibrantly captures the concept of applied arts, one of the key pillars of our Museum, and it's a delight to bring together our city's design community once again this year." 
This year Sydney Design will include talks from some of the world's leading names in design, with a particular focus on fashion design.
Puberty Blues actor Nell Schofield will host Conversation with Jenny Kee, Linda Jackson and Romance Was Born on Friday 11 September. Fashionistas can expect a lively insight into the world of creativity with four of Australia's most imaginative, unique and colourful fashion luminaries.
The Powerhouse Museum will also host the hottest up and coming talent across a whole range of disciplines. On Thursday 10 September, FashHack Australia, the team that brings aspiring entrepreneurs, fashion thinkers and technologists will collide under one roof to brainstorm innovative solutions for the industry at Fashion Tech 101: What is Fashion Tech?
On Friday 11 September, seek enlightenment from some of Australia's leading furniture, lighting and product designers at Design Knowledge – An Insider's Guide. With a string of national and international design awards between them, David Caon, Tom Fereday, Alex Gilmour and Henry Wilson will decipher what decisions and events helped shape their careers, including design competitions, international internships, and postgraduate education.
Are you driving change or being hit by it, like a rabbit in the headlights? On Monday 7 September, MAAS and the Australian Graphic Design Association will present New Frontiers: Vfx, Motion And Sound. The series of talks will bring together innovators, designers and creative thinkers working at the cutting edge of design of creative technology experiences.
A highlight of the Festival is Collette Dinnigan: Unlaced. A new exhibition, exclusive to the Powerhouse Museum, it is the first to explore the work of the internationally acclaimed Australian fashion designer whose feminine designs that have seen her work sought after by a star-studded clientele including Taylor Swift, Dita Von Teese and Catherine, Duchess of Cambridge. On Tuesday 8 September, Australian broadcaster and presenter Fenella Kernabone will also host An Evening with Anna Tregloan: a fascinating insight into the process behind the design of the exhibition.
If you want to get hands on, free with the price of admission at the Powerhouse are two workshops to cater for your inner designer. Throughout the Festival, be part of a large-scale collaborative art installation in the centre of the Museum. Over the 10 days the Teacology Crochet Installation will use crochet to visually reimagine the ritual of tea drinking and pay homage to the traditional craft technique. If you fancy yourself as the next Banksy, head to Design A Decal at the Powerhouse each weekend. Learn how to design and create your own stencils and master the art of pochoir.
One Central Park is highly expressive with green walls, sun reflection heliostats, sky garden cantilever and sustainability measures. At One Central Park - A Green Icon on Thursday 10 September the team behind the build will present the vision and aspiration of the project, its site history, and the development of the design, as well as developing an architectural expression integral to the interior and exterior of the building.
Enjoy the curator-led tours which will be running throughout the Festival. These include Wartime Innovation: Learning Through Loss, A Fine Possession: Jewellery and Identity, Interface: People, Machines, Design, Recollect: Health and Medicine and Collette Dinnigan: Unlaced. Explore the Museum's amazing collections stored deep in the basement and Asian Collection from antiquity to contemporary, as well as Australian Mid- Century Pattern Design, from vibrant florals to modern abstraction, the collection highlights original fashion and furnishing fabric and wallpaper design solutions from the 1940s-1970s.


Event:                   Sydney Design 2015
Dates:                   5 – 13 September 2015
Address:              Powerhouse Museum, 500 Harris Street, Ultimo and venues across Sydney
Website:              www.sydneydesign.com.au