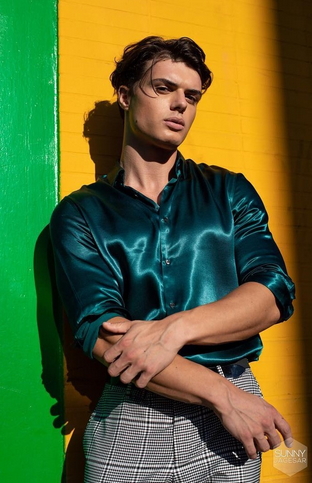 We see fashion trends vary every year. New styles emerge through the brilliant minds of people inside the fashion industry.
Mostly Celebrities are the one who will pioneer the trends for the people to follow.


There is a big change of fashion trends. But Pandemic occurred and the fashion industry is greatly affected.
Continuous spread of coronavirus affects the fashion trends. Cancellation of important events and fashion week added to the growing numbers of the closed establishments.


Some companies affected by the Coronavirus:


Levi's – The CEO of the main company Levi Strauss & Co, Chip Bergh, cuts his wage for about a half for the season.

It came to an end after paying their employees for a month, 4,000 employees already leaving the company.



H&M – Stores were closed in the United States and Europe. The sales of the company dropped for about 57 percent. 
Gucci – the brand announced closure of six Italian production sites for precautionary measures.
Gap Inc. – Dismissed about 80,000 employees.
G-Star – The company filed for Bankruptcy Protection on July 3,2020.
Frankie Morello – The company, an Italian brand, temporarily cancelled their 2020 Fall collection.
Chanel - The company stopped their production in Italy, France and Switzerland for about two weeks.
El Corte Inglés – For about 20,000 employees were laid-off for about 14 days because of the lockdown being imposed in Spain.
Ralph Lauren - The company's designer has a salary-cut for the entire 2021 alongside his bonus for this year. There's a salary-cut for about 50 percent for the chief executive officer and president. With him, the 140 members of the executive and global leadership have 20 percent of salary-cut.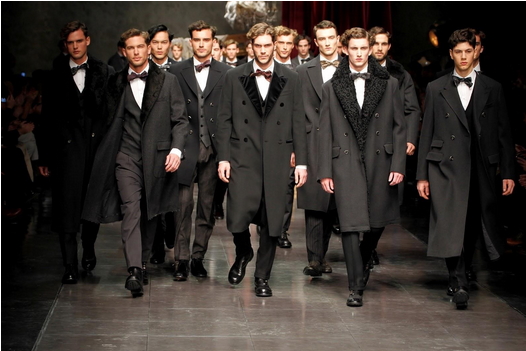 The cancellation of some of the following fashion week have led by the Coronavirus:
Sao Paolo Fashion Week - They cancelled the spring 2020 edition of the Sao Paolo Fashion Week. This event should be taken-off from April 24 to 28.
Tokyo Fashion Week - It postponed the 5 days of run from March 16 to March 21 of Tokyo Fashion Week. It was announced on March 2.


Paris Men's Fashion Week and Couture Week - The cancelation of Paris Men's Fashion Week and Couture Week was announced on March 27. The Men's week has 5 days run from June 23 to June 28 and the Couture Week has 4 days run from July 5 to July 9.
Gucci - Gucci, in the aftermath of COVID-19, is updating its fashion week model. In September, the design house will postpone its spring 2021 display and decrease its number of annual shows from five to two. Season-less will also be Gucci 's upcoming collections.


Australia Fashion Week - The 25th anniversary edition of Australia Fashion Week has cancelled. The activity was set to happen at Sydney's Carriage works venue from May 11 to 15.
New York Fashion Week Resort 2021 and Men's Fashion Week - On March 27, the CFDA cancelled the New York Fashion Week Resort 2021. Men's Fashion Week was postponed last June.

Coronavirus affect the fashion trend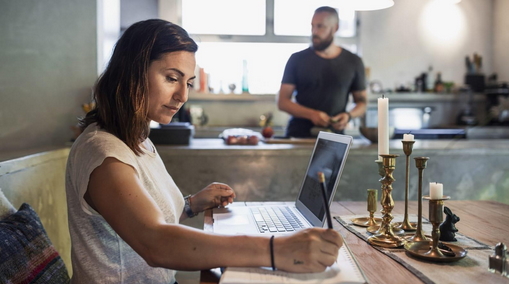 From public places and offices to home, that is the current set-up of this season. The trendy fashion wardrobe is being set-aside by people. They prefer to wear comfortable wardrobe while staying at their respective houses.
Loungewear has a rapid growth as the people are just staying at home and want to spend less due to tight-budget. The sales for loungewear increased about 70 percent reported by the Browns London. Elevated to casual wear with the shifting seasons and customers venturing outdoors. Outfits that can be used on the couch as well as in the park to meet friends.
Women want fabrics that are easy to wash, unwired underwear and comfortable pajamas. Lightweight fabrics like linen and organic cotton, polos or minimal-sleeved tops are what men want. Also, short sets are what the guys search for.


Face masks evolve from medical use to accessory. Various masks with different styles become one of the essentials to invest for the future. The demands for antibacterial fabrics and finishes rise for sports and other outdoor activities. This trend is continually evolving as an accessory for everyday routine. 
Sustainable fashion pieces are a hit for long-lasting investment. Minimalism integrates efficiency. Well-cut blazers, slip skirts and quality tees are what the consumer wants.


Brands are looking forward to improving their collection next spring and autumn 2021. Understanding how clothing can be maximized both indoors and outdoors. Comfortable fabrics for working at home and outdoor use.

To get more ideas about the fashion in this new-normal season, watch this video:


Summary
As we continually face this adversity, we want to invest in a sustainable wardrobe. This new-normal season requires a new-normal wardrobe for the daily routine. Brands are now innovating about their designs to suit properly to what season we are right now. The old fashion trend will continually evolve into new-normal trends.