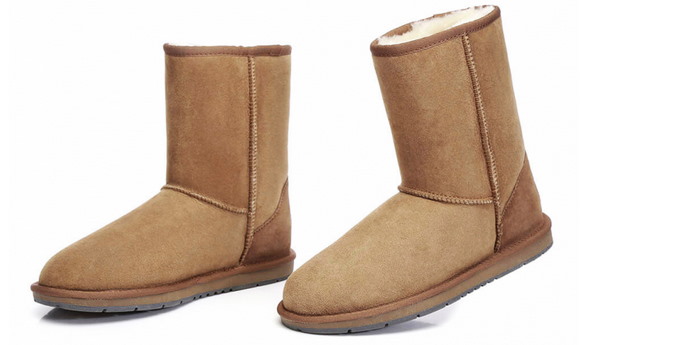 Often hailed as the comfiest boots in the world, Ugg boots originated in Australia during the 1960s. The sheepskin boots were later introduced to the UK and the US during the 1970s and they became an inevitable part of the surf culture of these territories. Today, they are the most sought after pair of boots in Australia as many consider Ugg boots as a genuine fashion statement. With enterprising stores like The UGG Store coming to the fore in Australia, UGG for men and women can be bought online at affordable rates from the comfort of your homes. Ever since their introduction, the reputation of
UGG for men
has only increased since they offer warmth, comfort and coziness for the wearer. Let us now look at some of the important facts on Ugg boots that fashionistas should not miss out.

1.     They are sensitive to the ambient climatic conditions.
The
isothermal
properties of Uggs come from their sheepskin origin. The outer surface of the boots is known for their extensive stitching whereas fleece is attached on the inside. The thick fleece helps to wick moisture, facilitates proper air circulation and keeps one's feet warm during winter and cool during summer. Synthetic products that try to mimic real Uggs cannot replicate the same level of comfort and temperature regulation offered by natural sheepskin. Apart from being sensitive to the ambient climatic conditions, Uggs are extremely soft and velvety in nature. Since Uggs are available in varying colors and heights, one gets to choose from a plethora of models.  
2.     Fashionistas adore them!
Uggs are available in wide-ranging colours such as black, blue, fuchsia, chestnut, and pink. The lace up and pull on variants are famous among fashionistas as they can be paired with almost every type of dress that one wears. Finding the ideal footwear that goes well with one's outfit can get annoying on certain days. Uggs free one from such irritating days as they go well with any kind of dress. In short, Uggs are worth every penny in terms of utility, comfort and style.  
3.     They are unisex in nature.
Most of the footwear available online are categorized based on gender. Uggs, on the other hand, maintain gender neutrality as they are considered unisex and their unique designs are suitable for both women and men. The natural characteristics of real sheepskin would suit the feet of both men and women. Each model is unique as Uggs embody the Australian tradition in every sense.  
4.     They are most popular amongst teenagers.
According to a survey conducted recently, 57% of the ugg boots sold in 2020 were purchased by consumers in the age group 15-23. This indicates that Uggs are extremely popular amongst the youngsters as they are the ones who usually love to experiment with latest styles. However, this does not mean that Uggs are not popular among consumers of other age groups. 20% of the boots were purchased by senior citizens whereas people of the age group 25-40 purchased 23% of the Uggs in 2020.  
5.     Uggs are extremely durable.
This is one obvious benefit of authentic sheepskin. Even for consumers who wear the boots on a daily basis, Uggs last for several years owing to the superior quality of the materials used and the meticulous mode of production.