Great SEO tips and tactics are essential to expanding website reach and traffic in 2021. One of the biggest factors in getting SEO right is creating the right content and a better user experience for site visitors. But you can use unique approaches to nail the process. Here are some of the most popular tips to get the SEO of your website right: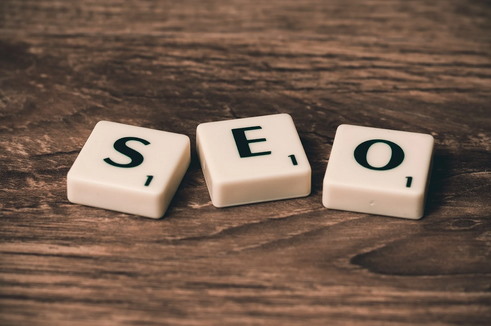 As mentioned, at the start, one cannot dismiss the importance of user experience in elevating your site in search engine rankings. So, yes, user experience continues to hold power in the current times.
Google makes decisions with RankBrain, a machine language script that guides the ranking of pages in search results. It perceives user interactions within search results and bases the rankings of the pages with the most impact. If users bounce off pages immediately, those pages lose ranking steadily. But, if users click on certain results and spend enough time on the site, those portals gain a higher ranking.
Analysts recommend optimising medium-tail keywords (that is, phrases with three or more words) for making the most of search engine optimisation, along with RankBrain. They recommend you also ensure visitors have a high dwell time and high click-through rates.
Leverage Video Marketing Potential
Video marketing is a huge source of traffic, but marketers sometimes ignore its reach potential. Analysts focus on quality over quantity, so a higher number of indexed pages does not always imply that your site could gain a high volume of traffic. Therefore, it is essential to get rid of irrelevant posts with low word count or fluff. Having a site with meaningful content that promises high engagement should be the prime focus here.
Video content is wonderful for SEO and is found to be engaging enough to demand high attention. Users are less likely to read a 100-word post than engage with a 1-minute video today. As a result, videos are expected to dominate online traffic considerably by the year-end and are already on their way to ruling the marketing arena!
You can optimise video content with searchable titles and descriptions. Ensure your videos have great audio and video quality and interactive graphics, as well as high-resolution imagery.
Create Authoritative Content that is Future-Proof
Expert digital marketers recommend the development of long-form, in-depth posts about diverse subjects as Google looks for the best possible results all the time.
BuzzSumo, in its 2018 Content Trends Report, shares its analysis of viral content, revealing that there is a lot of content saturation, which has led to an increase in private sharing. Social media shares no longer have the same importance as backlinks. Sites doing well are usually sites that have built a strong reputation built on original, interactive, authoritative, and useful content. 
Sites with long-form content of at least 2,000 words have been proven to perform well. These articles easily outrank articles and blogs that are short and lack detail or research. Focus on LSI (Latent Semantic Indexing) keywords related to the post's topic to rank higher in search results and engage eyeballs.
Updating existing posts and creating new ones is the basic strategy employed by many search engine optimisation agencies. But marketers need to build pages that maximise engagement first.


Here are some strategies to maximise user engagement:

Your content should be easy to read for site visitors with proper utilisation of whitespace, smart headings, short paragraphs, and high-resolution and relevant images to drive users to engage with the page for a long time.
Tie in relevant links and offers that could answer a reader's question. The offers and discounts can lead to a decrease in bounce rates on the page.
Answer additional questions that users could have when reading the topic. Having links connected to other articles on the site on similar topics could keep the visitor engaged with the site. Providing additional information helps in user retention, and search engines rank pages higher that provide additional value through the content.
Include images, interactive text, infographics, and videos to grab user attention and keep them focused on the content.
Employing these tactics will enable sites to retain users with their content while prompting search engines to rank these sites higher for relevant keywords.
Optimise for Voice Search and Local Searches
Marketers are nowadays focusing on optimised content for voice search. Although in trend since 2018, voice search technology has improved considerably, and more users have found the feature beneficial over the years.
Make use of geo-targeted keywords and optimise content for local searches too. There is an underlying connection to voice search and local demographic content because most voice searches tend to connect to local business queries. Also, marketers suggest that the site be ranked for both questions and answers of a certain topic because searchers usually pose questions on the search boxes. High-quality, voice search optimised question and answers in website content can do wonders for the site's ranking.
Search Engine Optimisation is essential if you want to see success in today's digital focused world. Use these tips to help you get started.