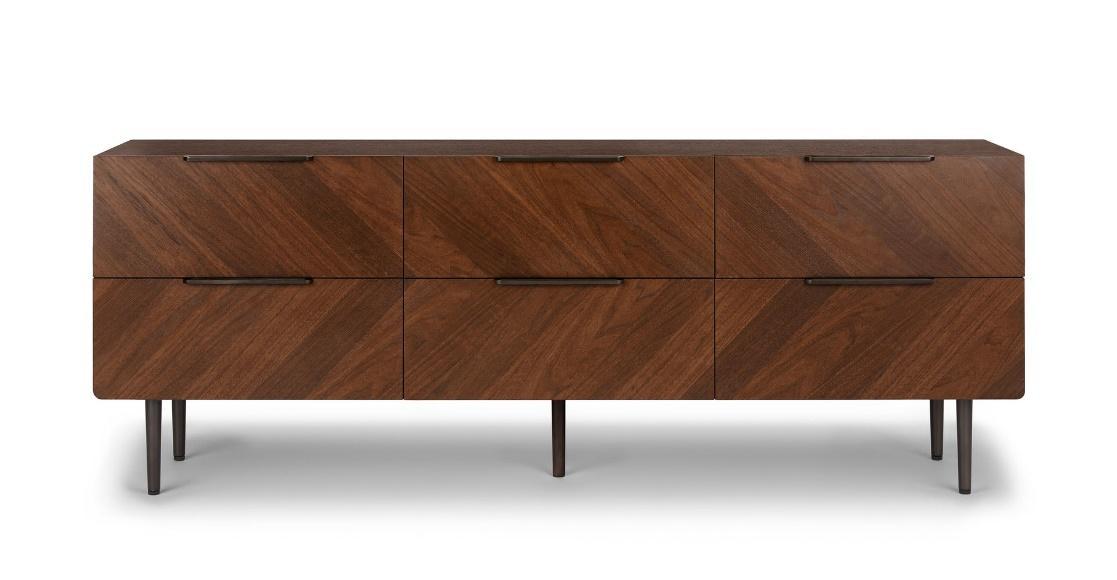 Have you been looking up interior design columns and magazines to get an idea about what's trending and what's not? Your search for inspiring and good-looking furniture need not take you from pillar to post. These days, it's easy to get the furniture you seek in online modern furniture stores at competitive prices. All that you need to do is figure out the utility and purpose of investing in high-quality modern furniture. Next, it's important to ascertain your space and budget restraints to make a useful buy.
Here, we aim to introduce you to modern furniture ideas to add to the feel and décor of your home. Read on to know more about unique and on-trend and in-style furniture.
Trends in Modern Furniture
Curves are in
Stern angles and crisp silhouettes are on their way out. Instead, soft lines and curves are replacing razor-sharp edges and uptight angles like never before. Modern trends in domestic and commercial furniture point towards welcoming curves that provide a warm feel. Think of soft curves on sofas, rounded sleek chairs, supple-edged beds, and couches, or any other curvilinear design that you may want to add to your environment. For a piece that is as functional as it is stylish, Kevin Sykes from moderndigsfurniture.com suggests a modern sideboard cabinet. These days, you can find sideboard cabinets with curves that offer a relaxed feel inspired by sensual lines, graphic kicks, and an altogether contemporary appeal. Take your pick!
The good thing about furniture with curves is that they serve to be worthy investments with a timeless appeal. The absence of rigid lines provides the pieces with a stylish bent that's capable of matching with almost all kinds of décor. The idea is to invest in minimal furniture to avoid busy interiors. Too many curves may have an adverse effect as you will outgrow their touch in a short time; striking the right balance can cast the appeal you seek.
Beds with Wingback
Modern furniture beds, especially those with minimalist bed frames, are now on their way out. Instead, the furniture trends in 2019 are pointing towards interesting and ornate headboard options with comparatively cozier and more comfortable designs, as in wingback beds. These beds are specifically designed to give a cozy sanctuary-like appeal to any bedroom. They have a unique, distinctive style and present a luxurious feel to give off stunning statements. For instance, you may want to invest in upholstered wingback beds ridden with a velvety feel to fall in line with the current furniture trends. Additionally, untreated and natural materials are also being used to cater to modern furniture trends.
Are you looking for quick and easy means to get wingback beds with enviable texture, one that's both subtle and minimalistic? You may want to opt for natural fabrics, wood or stone to get a high-touch feel. Steer clear of the synthetics used by fast-fashion furniture makers that fail to create inviting and comforting designs. These furniture pieces may not provide you with the essential feel of indulgence you desire.
Retro Furniture
Retro-inspired furniture designs will take you back to the décor of mid-centuries. Retro designs have managed to gain momentum and provide a timeless appeal that's second to none. These modernistic designs pay rich testimony to the past eras and bring in their timeless appeal into your interiors. You may want to invest in retro-type tables, couches, sofa sets, couches, beds, and so forth to create nostalgic designs and statements.
While including a retro feel through bold patterns and colors, it is important to include the familiar feel of comfort and coziness to retain a statistically collected look. The juxtapositions of soft and natural colors such as grays, browns, and beiges can be combined with expressive reds, bolder greens, as well as oranges to add to the appeal of retro-inspired rooms. While using these colors that are bolder in spirit than others, it's best to avoid the super bright shades. The 'good' colors for this purpose are bronze tones, burnt oranges, and forest greens that are soothing to the eye. While going about the retro look, include curves via side tables, chairs, sofas, coffee tables, and so forth.
Choose furniture pieces that provide a minimalistic Scandinavian feel. You may want to consider Terrazzo as well as matte finishes to gain a current look. If you are interested in the modern furniture to fit into small apartments then take ideas from the swinging '60s that provided for small-scaled, soft furnishings.
Shiny Metallics
Rose gold and many other materials that were popular in the world of contemporary furniture are on their way out. The stage is now set for mixed metal furniture trends, with classic gold, silver, and brass gaining the limelight like never before. These shiny metallics are being used in intricate and subtle ways to give a more sculpted feel. They provide an organic and artistic element to most kinds of spaces to make it to the list of best furniture trends in 2019. You may want to keep a watch for high-shine finds to add an element of glamor at affordable costs.
Blush Shades
Blush tomes in modern furniture are paving the way for new neutrals. Soft makeup hues and pastels are replacing black and white neutrals and beige-toned colors in contemporary furniture pieces. The blush tones are more unexpected and fun-filled in comparison to beige and other tones belonging to the same palette. For instance, you may want to explore dining tables, sideboards and other matching furniture in blush shades to gain more freedom while exploring your designs. These tones are known to pair well with whites, grays, and the not-so-basic neutrals. Check out different modern furniture ideas and your current color scheme before freezing your choice.
Last Word
Be it the best furniture for apartments with contemporary décor or exquisite pieces that add to the aesthetics of vintage designs, there's no dearth of décor ideas to choose from. Get ready to give a brand-new look to your interiors with the best modern furniture online, right away!