Written by

News Feature Team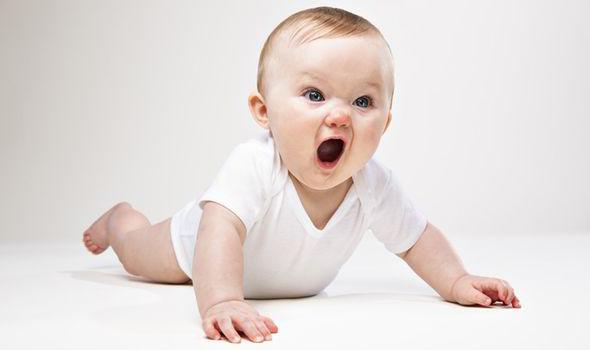 There's nothing like bringing the baby home for the first time. The excitement, the drama and then after a (long) while - the routine. Being a parent is an incredible feeling, but first and foremost you are a human being, and if you are not taking time to yourself as a new parent, the next period of your life will be a tough one. Taking time to yourself will relax the whole family, and gives you the mental and physical energy that you and the little one need.

1. Hire help
Don't be a hero. We all like to think that we can do everything, but the fact is we can't. Young children need constant entertaining so that they can interpret, respond and learn from their surroundings.
Using a
Nanny Agency in Melbourne
means that your children will enjoy quality company and care of the highest standard. Don't task yourself with the impossible, and use a nanny for regular or interim occasions so that you can continue with work or have some time to yourself so that you will be in a better position, and more fun, as a parent.
2. Create a relaxation zone
It's a sea of soiled clothing and half eaten food and formula - and that's just your bedroom! Every inch of the home becomes a baby zone and it's hard to relax. Find a space inside or outside your home where you can light a candle, read a book and enjoy a tea in those precious moments when the baby is at sleep.
Keep this space free of the baby, work and anything that is likely to distract you or make the space dual-purpose. This space is to only be used for relaxing with a crossword, book or let's face it - a nap! Always explore new ways to
relax
and if you find something that works try and recreate it at the same time each day.
3. Work out a schedule, and stick to it
At the start it's all about finding whatever works and running with it.
As you gain a rhythm you start to decide on a schedule with your partner. Who is free to grab a dinner with a friend on which night, and who is free to go for a run or a long walk. Having a schedule (and sticking to it!) will eliminate the feeling of groundhog day and will give you and your partner a chance to have time to yourself and do whatever you please.
Now, this doesn't just apply to the adults! Work to get your
baby schedule
in place so that you can start habits and stop being a nocturnal human.
4. Start something that's yours only
Have you always wanted to start crochet? Or has pottery been a long standing interest? Now is the time! Having time to yourself is one thing, but having time to yourself where you are creating or learning a new hobby or skill will release all kinds of endorphins!
This happiness you will bring back to your baby and will make parenting a whole lot smoother. The baby is going to be the centre of your world, and rightly so, but if you have something that is only yours you can call upon this hobby when you need a little break from your life.
5. Make time for friends and family
It's hard to paint a smile on every day, particularly those times when it's the last thing you feel like doing. Neighbours, co-workers and the local checkout girl - they don't want to hear about what's not working, they want to coo at your baby and see you over the moon with your bundle of joy.
Your friends and family are the ones you can actually give the nitty gritty details to, and those
easy meals
they keep offering to make you - don't fight it and just say yes! It is so important that you take the time to see these important people and use their help so that you can discuss the good and bad and generally have a shoulder to lean on.
6. Get away for a while
Just for the record, not suggesting you pack your bags, wave your baby and partner goodbye and return in a month. But you will need time outside of the home to recharge the batteries and beat that cabin-fever feeling. On days you can, head up the road for take-away coffees instead of making them at home.
Any time you need an item walk to the store and get it instead of waiting until you have a bigger shopping list and need to drive. Opportunities to stretch your legs, get some sunshine and perspective will make all the difference as a new parent.
A new addition to the family is a whirlwind of love, excitement and unfortunately - stress. Always seek out time to yourself so that you don't drown in the day to day, and miss the joy of being a new parent.