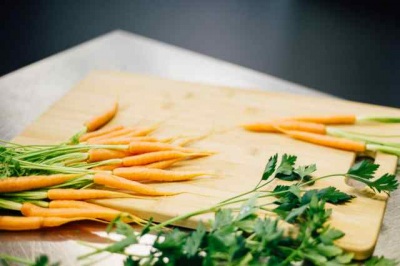 How many times have you heard "This is the best I've ever tasted! You should sell this!"? If you are serious about getting your food product to a larger customer base, The Business of Food can point you in the right direction.
Most people that cross our threshold already have a great recipe and come needing help to make it safely and get it to their customers legally. In fact, it's rare that creative business owners come with a focus on the business, but eventually the conversation will turn to sales forecasts, customer avatars and distribution channels. Until then, the focus will be on 'how do I make a great product that tastes great and excites customers?'


1. The recipe
Food products can attract attention for all sorts of reasons. They may be cultural foods, traditional recipes, use new and unusual ingredients or take a recognised ingredient and add a new spin, address a health challenge, or fit into a new category such as "functional foods" that have a potentially positive effect on health beyond basic nutrition. Sometimes it's a combination of all of them.


2. Scaling up
Taking a small batch, artisan product to increasing numbers of customers holds its own challenges. Some of the smallest details can make the biggest difference.
Just some things you'll need to consider are:
Weigh everything. Taking your recipe from cups and spoon measures soon becomes tedious, time-consuming and inaccurate when you need to make ten times the batch - time is money and consistency is key.
Good Manufacturing Practice. Yes, you are now a manufacturer. That means you need to think about becoming more automated and writing processes and procedures that can be followed by your eventual staff.
Packaging is important for all sorts of reasons. Your packaging plays a major role in communicating to your customer, protecting the contents in transit, attracting attention on a retail shelf. Make sure it's not impacting your process time by being unnecessarily complex.


3. Do I have customers?
Start-ups in the food industry have a particular 'chicken and egg' challenge. In order to reach their market, they need to make a product. How do you know that product is wanted before you make it? This puts the product development phase before the market research - something that is usually done the other way around when building other types of business. Prototypes are still subject to the food laws and compliance with the food laws requires a level of regulation and compliance that will cost money.
The good news is, once you have samples, your market should be easy to find. Just visit your local Farmers Market or Craft Market and count the number of artisan producers with amazing new products attracting the attention of their potential customers.
Following the path to your own food business can be fraught with challenges. After years of watching the struggle of new business owners first hand we know we've built the tools to steer through the pitfalls and get your prototype in your hand as quickly as possible with the experts you need and without breaking the bank.
Jane Del Rosso created the first Australian kitchen incubator in 2008 after looking for a short term, compliant space to make her own food product. Suddenly, it was possible for every new food business owner to explore ideas and increase the chances of seeing their food products on a retail shelf. Jane's mission is changing the notoriously low success rate of small business in the food industry by minimising the risky start of a food business. Over 1200 food business owners have sought help from the incubator since opening.