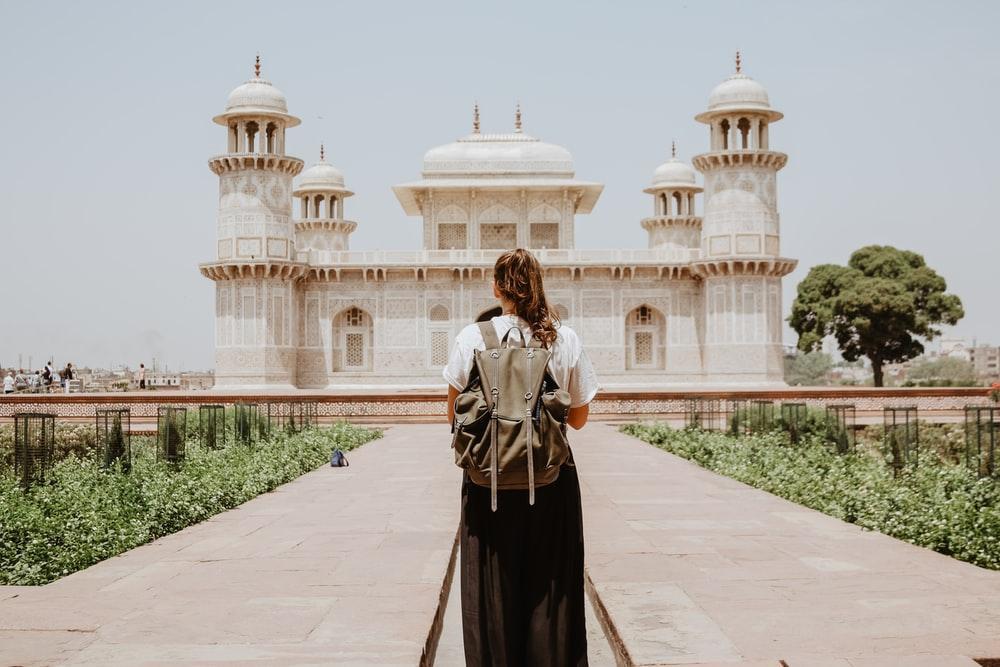 Being a diligent student and a passionate traveler can seem like an odd pair. However, if you want to wander the world in college, you should know that this is a manageable goal. Satisfy your need for adventure and far lands without neglecting your college responsibilities with the help of the following tips.
1. Switch to Online Classes
If your school offers the possibility of taking online classes, you should think about transferring online. Online classes will expand your traveling timeframe. You'll be more flexible and have more time for traveling. This is your chance to achieve that dream of being an efficient student and traveling at the same time.
2. Consider Studying Abroad
Intertwine traveling and studying through study abroad programs. Inquire about your possibilities to spend a semester in a different country. You'll be able to keep studying without an interruption, and you'll get a chance to live in a foreign city. Some countries even offer free or low-cost tuition, so your budget can be minimal. Simply inform yourself of your options, write a compelling study abroad essay, and start packing your bags. If you need help with the essay, you can check out essay writing services reviews and hire a writer or editor.
3. Work Hard and Travel Far
Getting a job can help you get the money you need for exploring the world. However, instead of working during the summer and trying to fit in a trip on a weekend when the classes start, take a different approach. Work during the school year and a part of the summer. Aim for jobs that accommodate a student's schedule. In this way, you can reserve a month or two during the summer break to travel with no studying responsibility in sight.
4. Prepare Your Assignments in Advance
If your traveling plans clash with your studying responsibilities, you should get your assignments ready ahead of time. This applies to assignments that you submit over email or that someone can hand over instead of you, such as essay assignments. In case you want to speed up your preparation, get someone to write an essay online and take some burden off. Adopt this practice, and you'll be able to get extra traveling days.
5. Go Hunting for Affordable Travel Arrangements
Don't get the first apartment that looks appealing or the first airplane ticket that you come across. If you want your traveling desires to fit your student budget, you need to research. When you are headed to a new destination, test out different options to see which one will cost you less. Check prices for different dates and look into accommodation in small towns next to capital cities. Simple tricks like this can notably decrease your expenses.
6. Rely on Technology
Whether you are studying abroad or taking online classes, juggling fun and learning won't be easy. To keep up with all your responsibilities, turn to technology for help. Don't hesitate to use apps, tools, and online services that will help you handle your tasks and learn more efficiently. For example, you can get a mind mapping app to memorize lessons faster. Or, you can check out the LetsGradeIt plagiarism checkers review and get yourself a tool that will ensure the originality of your essays. There are online tools for pretty much everything you need. You just need to do some digging.
7. Adjust Your Travelling Plans to Your Course Requirements
Never forget that your course requirements should be a priority. You need to adapt your traveling plans to your course requirements – not the other way around. The year is long, so scheduling a trip a week before a big exam isn't necessary. Prioritizing, good time management, and maybe the help of the useful education platform CleverrUp are all you need to keep that healthy study-travel balance.
Final Thoughts
Hopefully, these tips will provide you guidance on how to be a student and a traveler at the same time. Nothing should hold you back from traveling, so knowing how to manage it with studying will be a golden skill.
Merissa Moore is a writer, editor, and traveler. She has been taking her work on the road, which allows her to combine her two biggest passions – traveling and writing – in one. Merissa believes in achieving balance in life is what leads to happiness. When she is not on the road, she spends time reading in her garden.