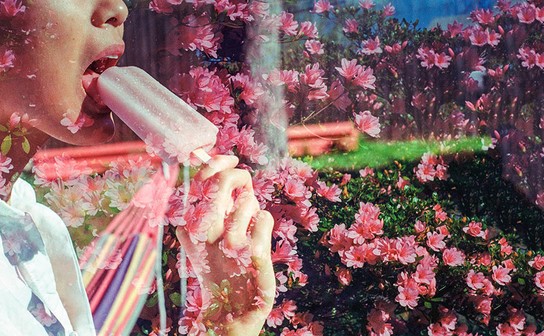 In many cultures there are some spiritual rules concerning foods that people are allowed to consume. And just in general, our own bodies can hint using various methods on what we should eat right now to feel better. So food can obviously influence our mood but it works the other way around as well. Spiritual nutrition and
intuitive eating
are the two practices that may help with choosing the right foods at the right moment to best benefit the body and mind. In this article the focus is mostly on the emotional messages of flavors and textures and the dishes that represent them.
Pretty much all of us enjoy eating salty foods, may it be various snacks or delicious savory pizzas. But did you know that according to spiritual nutrition the emotion behind them is fear? It is because we often crave these rich savory foods when we want to make our lives more exciting but don't have enough courage to actually make some significant changes. Is it inherently a bad thing? No, not exactly. Fear is made to keep us safe in risky situations so it's a completely natural reaction. Not every exciting idea that comes to us is necessarily a good one. So when you crave salty dishes, have no worries. And try this
shrimp cocktail sauce
instead.
This sauce is so easy and delicious you'll never want to use a store-bought version ever again. Put in a bowl some ketchup, fresh grated horseradish, lemon juice, hot sauce, apple cider vinegar and the spices. Whisk until well combined and serve with cocktail shrimp as an appetizer or with any other kind of shrimp.
Crunchy foods are another people's favorite. There's a great level of satisfaction in biting down on a crunchy exterior and hearing it snap. Do you want guess why? The emotion hiding behind this type of craving is anger. Crunchy foods help us channel and act out on our anger without hurting anything or anyone in the process. Different kinds of chips represent this category very well and with so many types and flavors out there, we have enough food to be angry at, don't you think?
All the products high in gluten are always so alluring, so delicious, so calming. A lot of people would choose a bowl of pasta or a chocolate muffin as their comfort food because that's what these dishes do: provide you with a feeling of safety. They sooth your worries and make you feel all warm inside. The only downside here is that wheat products are often high in calories so indulging in these comfort foods can eventually lead to a weight gain. Make sure to find some balance in your diet and try making this
shrimp po boy
when you're ready.
It's a classic New Orleans sandwich and its combination of toasted garlic bread, fried shrimp, cabbage, tomatoes and famous remoulade sauce will leave you speechless. The shrimp's coating is mixture of buttermilk, flour and cornmeal with different spices. Remoulade's base is mayo with garlic, lemon juice, Dijon mustard, Worcestershire sauce and other ingredients that all come together and make one of the best sandwiches to ever exist.
Dairy products like cheese and milk can be part of many other dishes but on their own they represent love. These foods remind us of our childhoods, family gatherings and easier times. So when in need of some love, eating some ice cream may not be a bad idea.
Sweet foods provide some much needed fast glucose for our brains which is why they're synonymous to excitement in the spiritual nutrition. They're pretty much a rollercoaster that first make you happy and then come down with the sugar crush. Avoiding them though may lead to
later binging so try out homemade sweets like
jaffa cake
. The British treat that consists of fluffy cakes, orange jelly and a thick layer of chocolate is the definition of "exciting".
Fatty foods, like the word "fat" itself, are all about shame. They protect us from the outside world and help us feel better about ourselves. Like other foods, they should be enjoyed in moderation, especially because wallowing in self-pity for a long time is never a good idea.