Ethernet networks have become noticeable bus architecture when it comes to industrial automation networks. They have made it easy for organizations to connect with different industrial devices. Firms no longer have to worry about things like connectivity issue, DTE or DCE devices or types of cables. These problems are long gone but, even though things have simplified, industrial Ethernet network troubleshooting is still a little complicated.
Because of the availability of industrial networks in almost every virtual industry, things have become more complex. A lot of additional tools are required to detect problems, troubleshoot, and solve these issues. You will see several symptoms but by using appropriate tools and asking the right questions, you can easily avoid such situations. You can take help of an expert to troubleshoot problems or for basic Serial to Ethernet Converter. Given below is a list of things you can check for malfunctions:
Quality of Ethernet Cable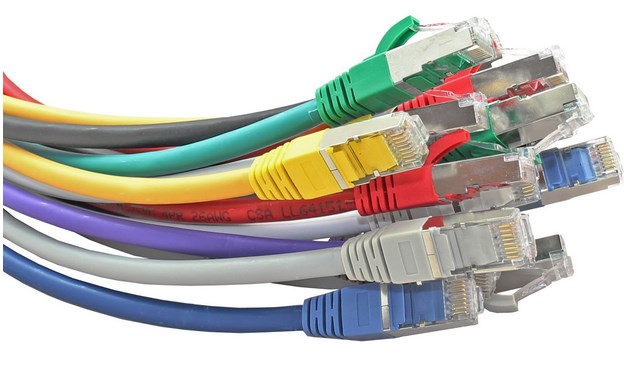 If you think that the problem is with the quality of your Ethernet cable and the one you are using is a bad one, then exchange your current cable with a good quality Ethernet cable. Once you have installed a new cable, run the IP configuration again. But, even after doing this if you still see the same message "Media disconnected", then probably there is a problem with the Ethernet switch interface or the system's NIC (Network Interface Card).
When you are doing this, also check the RJ-45 connector on your cable. If you find that the tab is broken then save yourself some time and throw this cable or tuck a new RJ-45 on it.
Deactivated Switch Ports
A lot of times you will see that switch ports are configured in a way that they are either disabled or turned off by the administrators of IT network. For security and safety, it is a good practice because you would not want a random person to peep into your plant and plug in their PC on your network. So, make sure that you check with your network administrator and switch on the "disability" of the Ethernet port. There is a link light on the switch that can help you determine if the port is disabled or not.
Speed Setting
Looking back at the past, Ethernet did not always have 10/100/1000mb and full duplex. A lot of devices are made to support the different speeds of Ethernet. When it comes to negotiating the speed and changing the duplex settings of the network, the main role is in the hands of the two Ethernet devices which are placed on each end of the cable. If you are unsure of the settings and the speed supported by your system then start with small speed like 10 MB half-duplex and work your way up gradually.
Switches and routers can be a little complicated to understand since they have a lot of features to manage. If you have recently made any changes to the switch or router setup, it can affect the configuration and settings of the network.