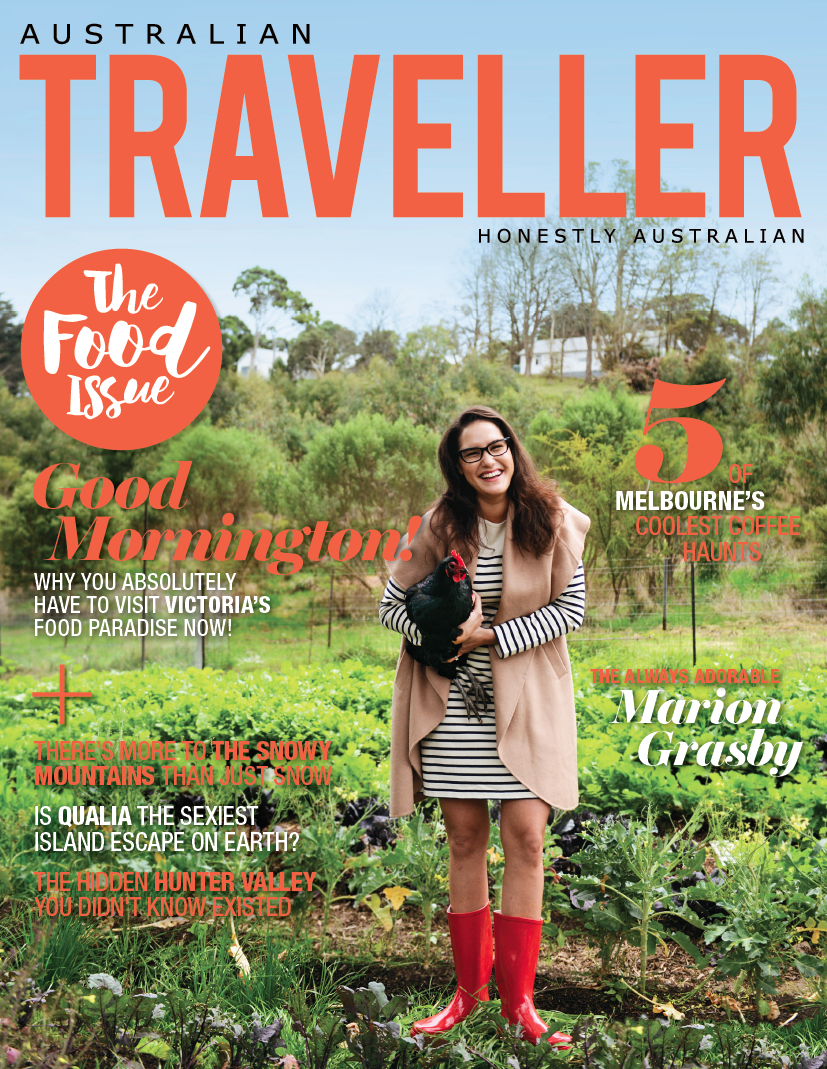 Australia's best-selling travel magazine Australian Traveller has uncovered the country's most incredible food destinations for weekend gourmands.
In its annual food issue the magazine reveals the Mornington Peninsula as Victoria's untapped food bowl and discovers the vibrant food scene taking off in the NSW coastal town of Port Macquarie.

"Beyond the beaten track the Hunter Valley is hiding some real gems," writes deputy editor Megan Akinstall as she turns off the tourist beat to find spectacular wineries and restaurants.
When the Snowy Mountains thaw, what's left behind is a food trail that rivals the world's best. Both idyllic and abundant with produce "the area is perhaps even more stunning without the snow-covered peaks," enthuses writer Patrick Higgins.
Also unveiled in this issue is the rebirth of Australia's most iconic restaurant space, Bennelong, at the Sydney Opera House, where celebrated chef Peter Gilmore is creating an inspiring and uniquely Australian menu.
Meanwhile, the magazine's Daniel Down finds that Brisbane's grunge capital, Fortitude Valley, has found its groove again.
Australian Traveller editor Lara Picone sits down with adored celebrity chef Marion Grasby to chat about her MasterChef experience and her Australian food journey. "Marion's culinary talent is obvious, but it's her warm and generous nature that pervades," writes Lara.
More interview/segment ideas:
• Calling it: qualia is Australia's sexiest resort
• Melbourne's best places for a caffeine hit
• Exploring South Australia's stunning Robe
• Queensland's coolest kids' clubs
• How to get behind the wheel of a Ferrari
• Darwin's hottest new eats
• The pick of festivals and events