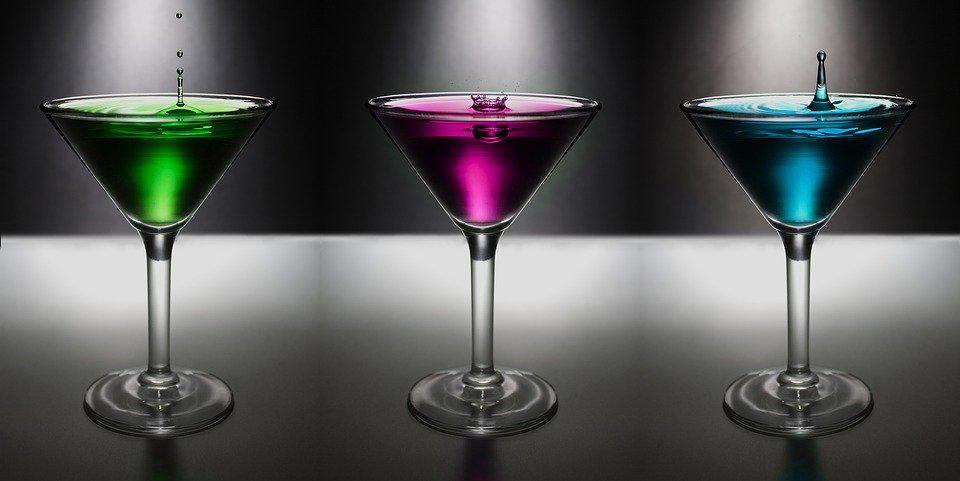 Gin is a very interesting drink to explore. Gin is a surprisingly versatile drink when it comes to the flavor profile and can have different ranges of flavor profile when trying out different brands. Gin is also the foundation for different types of signature drinks such as the martini. Although gin doesn't have a lot of different varieties when compared to drinks like vodka. Whether you prefer to buy gin online or through a liquor store nearby, you can use it as a base for many types of exotic drinks. You can mix up mean cocktails and party drinks with specific types of gins. Some drinks made of gin require a specific palate while others are tried and tested and can always be counted on. Gin has had a major resurgence since the last decade and is a staple for every occasion, be it a formal party or a specifically holiday-related one. Whether it is your first experience with gin or you have already handled this alcoholic drink in the past, today we are going to look at some recipes that make use of gin as a base and help you mix up some mean drinks and cocktails.
Gin Martini
A gin martini is the most common drink around the world that has gin as the main attraction. You can name any drink inside a martini glass as a martini, but there is only one true martini, and it makes use of gin. It consists of gin and dry vermouth mixed together according to your desired proportions. Although preferred stirred, shaking it is not out of the question. If your martini experience has been limited to vodka and a fruit base, it is a good idea you give this type of drink a try.
Gin And Tonic
Reliability is the only word to describe a gin and tonic. It is another simple two-ingredient drink, and it is really difficult to screw it up while you are mixing it. it is a staple in every bar around the world and is enjoyed by everyone. Mix a great quality gin and a premium tonic water in your desired proportion to develop this drink. Rub a lime around the glass in which you have poured the drink and squeeze a little juice inside of it.
Negroni
Having its origins from Italy, this type of drink is a great appetite stimulant and is the ultimate drink to have before a meal. A negroni consists of gin, dry vermouth, and Campari, mixed together in equal proportions. This is not a drink that everyone can enjoy because it requires that you develop a taste for it. this is due to Campari being a little bitter. Once you develop a taste for it, you will want to have it every day before you have a meal. This type of drink also goes well with cuisines such as Italian food.
Floradora
This is a type of gin-based drink that once you taste it, you are definitely going to fall in love with it. it is red and consists of gin, raspberry juice, lime, and ginger ale mixed in equal quantities. If you haven't tried this already, you are surely missing out on a gem of a cocktail. Try it out, and you would want more of it every day.
Monkey Gland
Don't be fooled by its funny name as this type of drink is very basic and great to drink at the same time. it begins by mixing orange and grenadine juice with a good quality gin. But to make it pop, even more, a splash of absinthe is added to it. although, you have to keep the flavor in check as the absinthe can easily ruin and drown out the flavor. Add a little anise just to top it off at the end.
Singapore Sling
It is a gin-based drink that everybody loves but does not know what it is made up of. Although the original recipe is unknown, there have been many additions and subtraction to its recipe. The most common recipe to make it consists of gin, cherry brandy, citrus, and soda. It is usually served over ice and has a reddish color to it. there are many other recipes where citrus is replaced with pineapple, or any other type of citrus juice and soda is replaced with red wine. It is a good idea to try out different variations and go for the one you like the most.
New Orleans Fizz
When we talk about iconic gin cocktails, the new Orleans fizz is an ever-present variety. It is a complicated gin drink and requires dedication and accuracy to make one that you can enjoy. It is made up of gin, citrus, syrup, egg white, and orange flower water. You might be thinking that why an egg white. It is added to give the drink a touch of creaminess and to bind all the flavors together.
Gimlet
This type of gin-based drink is a classic, and great to have during the summer times. It is simple and consists of gin and lime juice, either shaken or stirred together. You should also consider adding syrup to cut through the tartness of the lime juice. It is a very simple type of drink and is available on every bar's menu around the world.
The Tom Collins
This type of gin-based drink was created by Vincent Collins in new York in the 1850s. The base of this drink is lemon juice, sugar, sparkling water, and a good quality gin. This type of drink is directly prepared in a glass rather than a cocktail shaker. To prepare it, freeze a glass and mix all the liquids inside it. serve it over ice and add a cherry and few slices of lemon on top as a garnish. Drink it with a straw and stir it occasionally to give the liquids a mix.
The Lime Rickey
This type of drink consists of three basic ingredients that are lime juice, gin, and soda water. the original lime rickey was made from bourbon instead of gin in the 1880s but is usually preferred with gin nowadays. Add lime juice and gin to a cocktail shaker with lots of ice and shake it well. Pour the shaken solution inside a tall glass and fill it with soda. Garnish it with a couple of lime wedges.


The Final Words
Although when consumed in large quantities, alcohol is really bad for you, that doesn't mean you can have a drink every weekend and enjoy it. Gin is a basic ingredient for many different types of cocktails from around the world, and these types of drinks have different flavors when mixed with other ingredients. Today we have made of you aware of some of the recipes from around the world to you can mix up and enjoy drinking in the comfort of your home.