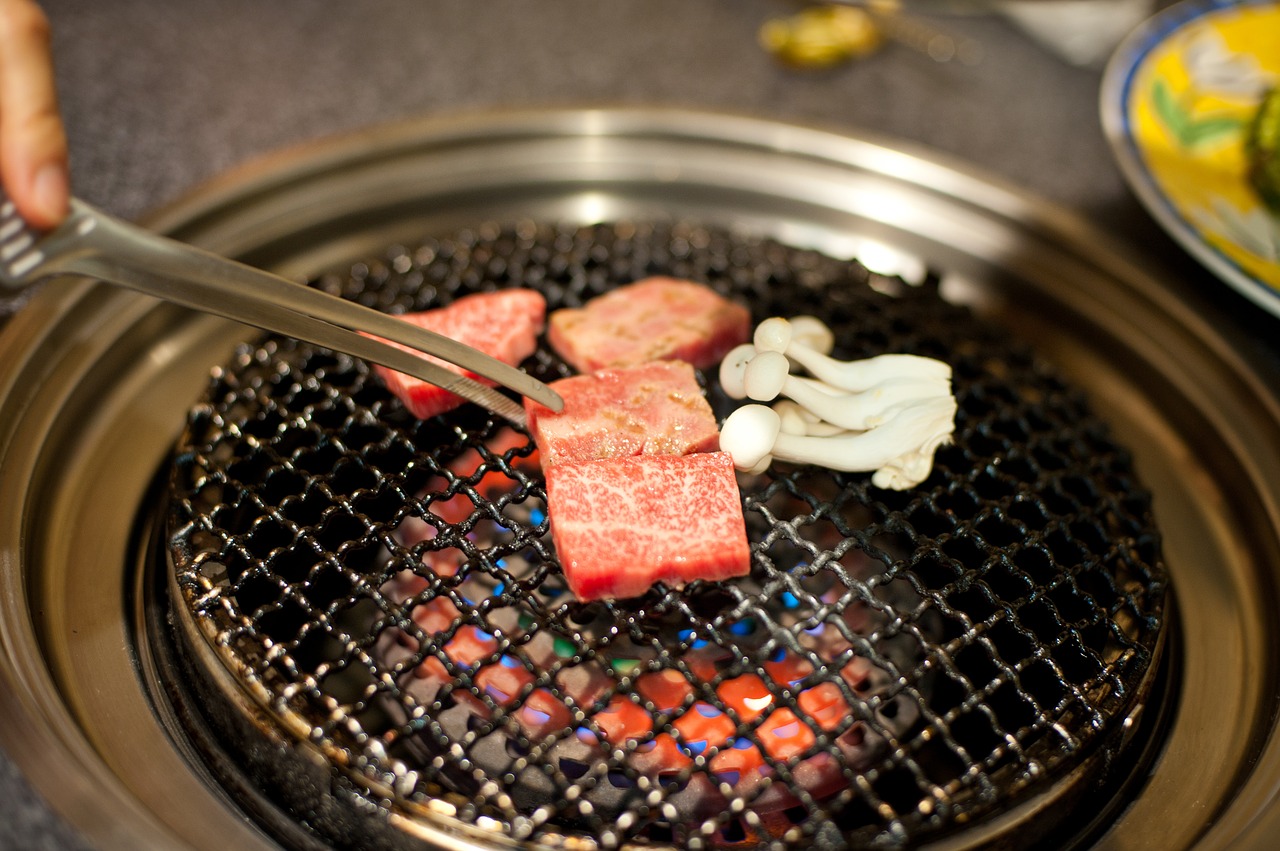 Surrounded by friends and family with a cold beer at your elbow and a nice, juicy steak is being on the grill, it's easy to see why we Aussies love a good barbeque. The smell of meat cooked over an open flame somehow resonates with our most primal of instincts.
Now that summer's here and the clear blue skies are calling, it's time to get out the grill. But before you get started, why not take a look at our guide to throwing the perfect barbeque party.

1. Start planning early
Barbeques are all about taking things nice and slow whilst staying stress free. This is why it's important that you get all of your prep work and planning done early. First of all set the date: maybe a holiday or a weekend, or maybe you are a sports fan and want to see an NBA playoff game all together with your friends?
The day before the party, conduct a quick check and make sure that you've got everything that you need. From trash bags to extra paper plates and ice, it's best to get yourself supplied before the guests start rocking up.
You wouldn't want to be rushing around on the day itself trying to track down fuel for the barbeque or sauce for the meat. Speaking of sauce, marinades can make a world of difference, so you'd want to start marinating in advance.
On the day itself, get a mate or a few of them to come on over earlier to lend you a hand. Whether it's getting the fire started or just having a few beers together before the festivities begin, everything's more fun when it's done with your mates.
Having gotten everything prepared, you'll have more time enjoying the barbeque with your mates instead of freaking about something you've forgotten.

2. Have a guest list
A barbeque party is only as enjoyable as the people who are present. You'd be surprised by how busy everyone is when summertime comes around. There are concerts to attend, parties to be at and gatherings to be held. 
It becomes even more difficult when you enter your late 20s. Folks will be getting married, having kids and work commitments often have no respect for even the best laid of plans. 
Ideally, you'll want to send out the invites early on. Whether it's forming a WhatsApp chat group or getting people to RSVP via social media, it's always best to get things started early. 
This allows your mates to make accommodations for your plans whilst making it much easier for you to plan out the evening's menu. 
Alongside this, the amount of people you'll be inviting is highly dependent on the space that you have available. As a rule of thumb, keeping parties small and intimate makes for a better time all around.

3. Keep things simple
3 things make a barbeque great, with the first and second being people and atmosphere with third being food. Chances are there's nothing much better than enjoying a delicious rack of ribs on a lovely evening with the ones that you love.
When you're getting the food ready for your party, keep marinades simple and hearty. Focus on picking up fresh, top-quality ingredients with a marinade that complements the flavour of what's being grilled.
Aaron Franklin of Franklin BBQ is able to serve up what many have dubbed "the best BBQ in America" with just a simple half pepper and half salt rub with quality brisket and the perfect BBQ technique.
As one can see, keeping things simple and easy can yield some truly miraculous results. So forget about stressing out over marinade or sauces and keep it simple. Stupid simple even.

4. Have a great playlist
To keep the party going after the embers have died down, you'll need a killer playlist. Oftentimes, barbeques can go on for much longer than 3 hours as you and your mates settle down on a couch with a nice cold beer.
Rather than having a few choice tracks, why not create a long-spanning playlist with a selection of new and the old. 
At the start of your barbeque, you'll want some livelier tracks that will keep your guests pumped and as the evening moves onto night, start slowing the pace down with either indie or acoustic tracks that'll help chill out.
This writer personally enjoys having a mix of 80s new wave and Australian hard rock with some nice melodic surfer rock to smoothen out the edges: a mix of The Human League, Alphaville, AC/DC, Wolfmother, Jet and The Beach Boys.
Now that you're ready to welcome the summer with a bang, get on out there and start hosting the perfect barbeque with friends and family.