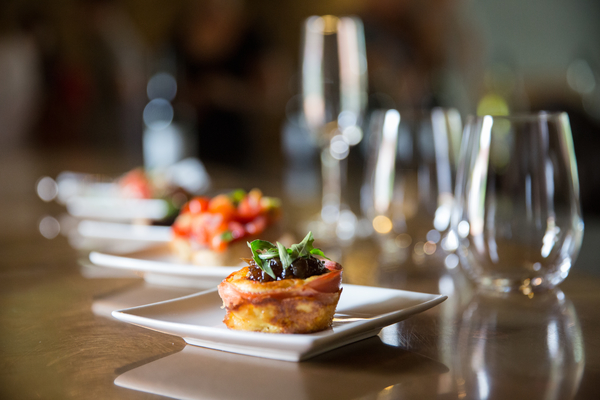 With its generous spread of winter festivals, Canberra embraces the season and does it with style. Foodies and wine-lovers are well catered for with tasty events like The Truffle Festival – Canberra Region, the Fireside Festival and the World Curry Festival. Families and outdoor lovers are looked after with events like Winter Festival in the City, while those opting for a more literary twist are spoilt with the Canberra Writers Festival. 
Winter Festival in the City: until 17 July 
Thanks to Winter Festival in the City, Canberra has been transformed into a winter wonderland with an ice rink, toboggan rides, a giant inflatable ice slide and market stalls.
Winter Festival in the City, which is styled on Europe's winter markets, hosts a wide range of snow and ice-related activities including open air ice skating and falling powder snow, live music, interactive games and professional ice skating performances. You can also jump, slip and slide from high in the sky on the inflatable slide. Challenge your family and friends to a race or just chill out and slide down solo.
Romantic European styling plus loads of food and beverage options also make for fun "après festival" options.
The Truffle Festival – Canberra Region: until late August
The Truffle Festival – Canberra Region marks the harvest of the prized Black Winter Truffle with the ultimate foodie festival. This year's festival features more than 250 individual events across the region, offering a rich variety of opportunities to taste and experience the magic of these prized gems.
During The Truffle Festival, guests can indulge in the special flavours and aromas of truffle dishes at local restaurants and cafes. Join a hunt and see for yourself how the talented dogs unearth truffles. Learn from chefs and other truffle experts at a cooking class or demonstration, or pop along to a farmers market and rustle up your own truffle dish.
The Butcher, the Baker and the Merrymaker, Pialligo Estate: 1 – 31 July
Renowned Canberra foodie destination, Pialligo Estate, is bringing providores and boutique sellers from across Australia to the capital in a month-long series of foodie events celebrating winter. 
During July, The Butcher, the Baker and the Merrymaker will embrace the cold through twelve amazing events in one location. From midwinter Christmas feasts to a pudding day, long lunches and even a Feather and Bone masterclass, Pialligo Estate's 'cool' event series will cater to every winter whim and want. 
"We're taking inspiration from the Northern Hemisphere tradition of celebrating winter, showing off the very best warming dishes, drinks and produce in events that will excite the tastebuds," Pialligo Estate General Manager Charlie Costelloe said.
World Curry Festival: 8 – 10 July 
The World Curry Festival, which was created in 2015 out of a love of food, culture and community, is a unique event that's quite simply 'a celebration of all things curry'. Foodies from far and wide come to experience the authentic tastes of Asia, Europe and Africa in the heart of Canberra's City Centre. 
Try tantalising street food, scrumptious market stall goodies and see a variety of live cultural and community dance performances. Brave-hearted curry lovers can test their chilli-barometer in the World Curry Festival chilli eating competition for their chance to be named 'Canberra's hottest citizen'! 
Fireside Festival: 31 July – 31 August
Warm up with the Fireside Festival and discover a true winter experience by tasting the best of the Canberra and capital region with a breathtaking month-long line up of food and wine experiences. 
Embrace winter and immerse yourself the Canberra region with some warming cold climate experiences. From degustation dinners celebrating local and seasonal produce to tastings of the region's best reds, exciting performances, musicians and events, you'll be spoilt for choice. Experience the thrill of a horseback ride through the hills as you muster the flock for shearing, sip the smoothest hot chocolate and snuggle in for the night.....you'll soon fall in love with winter in Canberra.  
Winter Festival at the National Portrait Gallery: 7 August
Celebrate Canberra's winter season at the National Portrait Gallery's annual Winter Festival. Artist Glenn Smith will be creating a larger than life ice sculpture; the Etcetera Duo will return with their eclectic mix of comedy, mime, magic and illusion; and keen knitters are invited to create and donate warm winter woollies to Vinnies to help keep the community warm.
There will be participatory artwork on an epic scale, along with a range of fun, winter-themed activities.  
Canberra Writers Festival: 26 – 28 August
Literary legends converge on Canberra in late August for the inaugural Canberra Writers Festival, proudly affiliated with the Melbourne Writers Festival. A stack of inspiring authors and thinkers participate in a stimulating three days of different activities to suit all audiences, with an underlying theme of Power, Politics and Passion for the 2016 Festival. 
This year's line-up includes blockbuster authors such as AC Grayling, Isobelle Carmody, Charlotte Wood, Nick Earls, Richard Glover and Steve Lewis and Chris Uhlmann. Complementing this year's Power, Politics and Passion theme are authors such as Former Senator and Leader of the Greens Bob Brown, New York Times bestselling author Sarah Wilson and distinguished political correspondent Stan Grant.
Stay up to date with all the latest Canberra events by subscribing to our enewsletter.