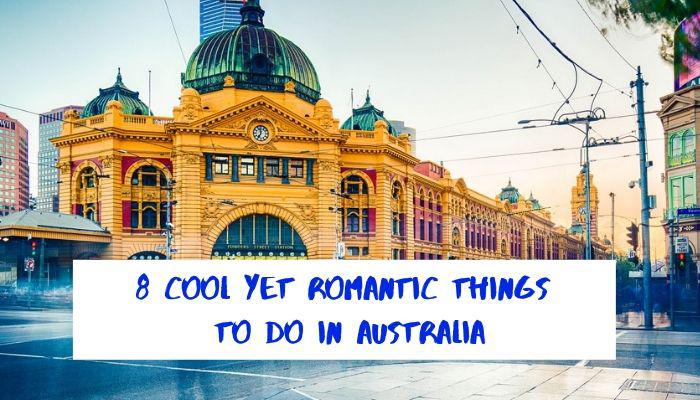 Australia is a wonderful place for vacationing this summer and you can beat the heat as they have winter going on. It is the land of dreams and great places to visit like coral reefs, rainforests and scorched red deserts. Though it the world's smallest continent yet have the largest island. It also has the world's quirkiest wildlife on this planet. Travellers describe Australia as their dream destination and it is worth all the hype. It is a land of spectacular beauty, thus we are here with some cool and romantic things to do and visit in Australia.
Melbourne International Jazz Festival
This festival was first held in 1988 to celebrate this genre of music and it is again returning in 2019. So this is a call for all the Jazz lovers in the world to attend this festival. Concert halls, art venues, jazz clubs and streets throughout the city will be filled with sounds of jazz. This is a 10 day program so you can really have a lot of fun and enjoyment with your friends and family if you plan to visit Melbourne this time of the year. Thus witness this world class celebration of music with late light jams and family-friendly events.
Alice's Adventures in Wonderland
The Australian Ballet presents Alice's Adventures in Wonderland that will capture all your imagination. There were sell out seasons in 2017 and so the production is returning to dazzle again in the theatres in Melbourne this June. This is the ball version of Alice's Adventures in Wonderland and has a wit and charm of Lewis Caroll's beloved story. The set is colourful; artists wear beautiful costumes make breathtaking score to charm the audiences. It is held at Arts Centre in Melbourne.
Childish Gambino
Childish Gambino is coming to Rod Laver Arena on July 17th and also in country in The Grass Byron Bay music festival. This is huge because his shows are delayed which were earlier going to be held in 2008. He has made headlines with the announcement of his shows all over the country. If you are acclaimed fan of him, do not miss a chance to be the part of the concert if you are going to spend your vacation in Australia. And you are an Australian you can no way miss this concert if you are his fan.
Lake Hillier
This is a natural beauty that looks like a swath of solid bubble gum pink from a distance. It is situated in Australia's Recherché Archipelago and is not to be missed as it is one such in whole wide world. When you go closer the colour is more watery and of translucent quality but undeniably pink. The pink colour of Lake Hillier is still a mystery but some believe it is because of high salinity of water and algae.
Ball's Pyramid
Ball's Pyramid is the remnants of massive volcano that is 1843 feet out of Pacific Ocean. It was sunken in continent of Zealandia and is lately found. It was first discovered in 1788 and because of its rocky spire it was thought it is devoid of life but later in 2001 scientists discovered there thrived world's rarest insects called Drycocelus australis. Thus you should definitely visit this barren sea spire which can anytime again get sunken in Zealandia.
Send romantic gifts online to Australia to your special one on their birthday and send your love and wishes through lovely gift.
Newnes Flow Worm Tunnel
This tunnel is now a home to thousands of glowing insects and also was once a pathway for a railway. Abandoned structures are a delight to watch for so many travellers. This Newnes railroad became home to glow worms after it was closed in 1932 after 25 years of shipping oil shale. If you want to see the glowing gnats enter in day light and once you will reach the middle it would be dark and gnats will begin to shine. A similar cave like this one can also be found in New Zealand at Waitomo Glow Worm Cave.
Wave Rock
This is a graceful and a massive wave that turned into a stone suddenly. Wave Rock is the world's one of the most stunning swells. It is made out of millions of layers of the stone and the formation is such that is actually looks like petrified water. The Wave Rock is almost 50 feet high and 300 feet long. This wonderful Rock attracts so many tourists because of its massive size. The entire hill where this wave is formed is called Hyden Rock.
Whitehaven Beach
The Whitehaven Beach is a perfect beach for the beach lovers as it has miraculous white sand of some seven kilometres. The beach has literally spotless reputation, thus is an award winning beach though small. The beach has 98 percent of pure silica that gives its sand snowy complexion. And because of this the beach does not heat up in summer sun and thus you can relax and sunbathe in this immaculate beach. Make chocolate delivery in Australia to your near and dear ones on special occasions and festivals to convey your special wishes.
Thus these are some amazing and romantic things you can do in Australia while you are there for vacation or a local who is travelling.