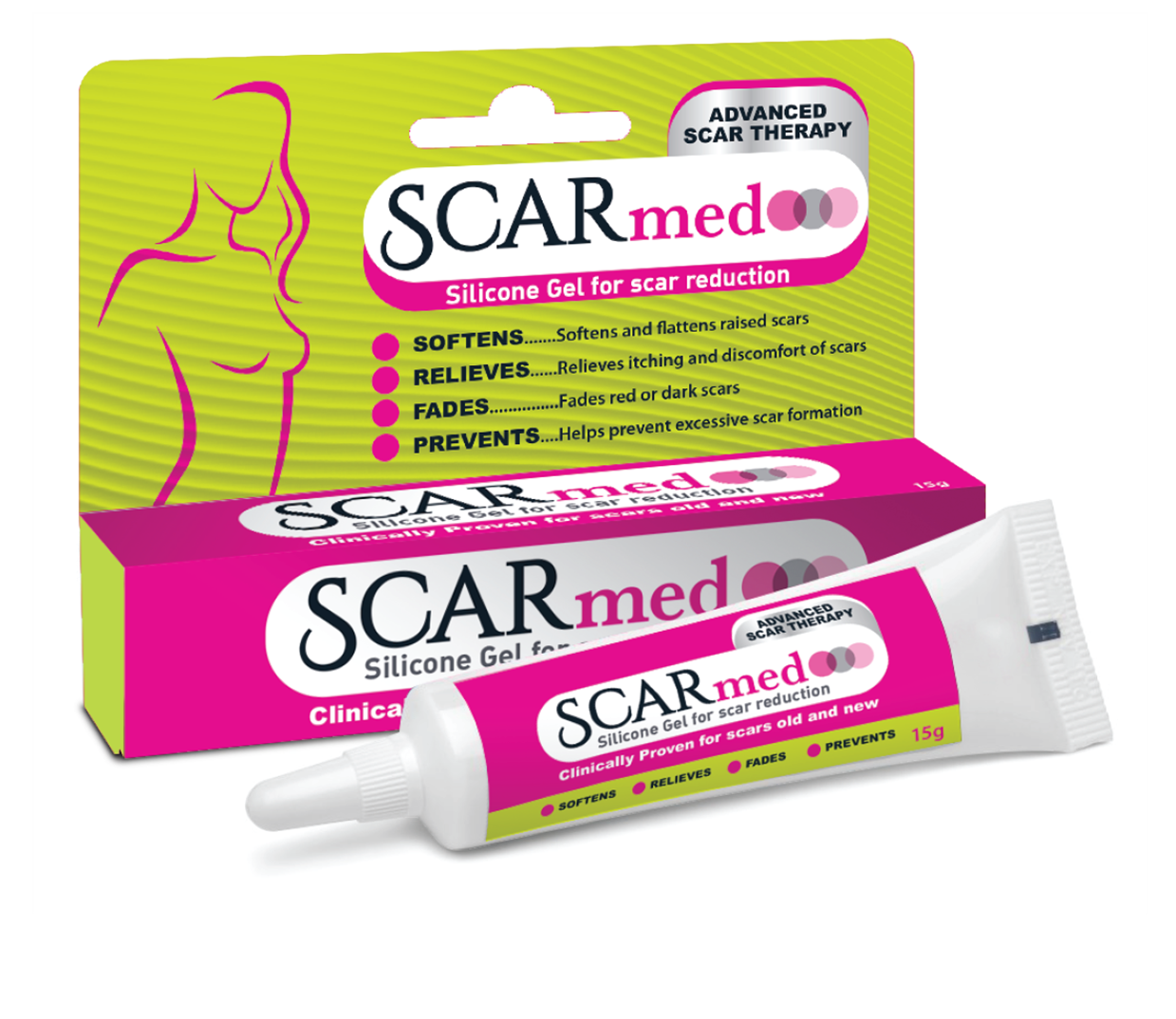 AUSTRALIA LEADS WAY WITH ALL-NEW RAPID-DRYING SILICONE GEL WORKING WONDERS IN SCAR REDUCTION
SCARmed Silicone Gel has been clinically proven to assist in the reduction of scars, offering fast-relief as it hydrates, flattens, softens and lightens. 
The active use of topical silicon gel in the medical and beauty sectors over the past 30 years has developed significantly, with SCARmed Silicone Gel an innovative market addition.


Widely recommended as a first-line of treatment for a range of old and new scar types by dermatologists and plastic surgeons alike, SCARmed is a non-sticky, rapidly drying, premium grade advanced silicone gel formulation, clinically proven to assist the prevention and reduction of scars, improving the appearance and offering fast-relief. Convenient and easy to use, the odourless, transparent formula is paraben-free, and suitable for most parts of the skin, including the face and joints. Its fast-drying characteristics mean it is ideal for use under sunscreen or cosmetics, and can be used during pregnancy or whilst breastfeeding, and suited to scars large and small, from small nicks, to post-surgical scars like cesarean section, burns and even skin grafts.


The advanced technology behind SCARmed Silicone Gel hydrates, flattens, softens and lightens scars using a medical device referred to as Silicone Elastomer Sheeting. With best results shown across hypertrophic and keloid scars when worn over the scar for 12 to 24 hours per day for at least 2 to 3 months, the use of SCARmed increases the range of motion by improving scar elasticity and reducing symptoms of pruritus and pain associated with scaring.


SCARmed Silicone Gel is a stand-alone, rapid-drying treatment that can be applied directly to the skin. Silicone Elastomer Sheeting is believed to correct aberrant immunologic processes. The science behind Silicone Elastomer Sheeting involves the bonding of silicon with oxygen to form a siloxane molecule, which, when repeated, form polysiloxanes attached to by methyl groups. The resulting molecules are polydimethylsiloxanes, or silicone polymers, which, in the case of SCARmed, are cross-linked to form a gel.


For best results, SCARmed advises to use twice daily, morning and night, for a minimum treatment of 60-90 days. Ensure the skin is clean and dry, and apply a very thin coat of SCARmed gel to the scar and smear evenly across the area. Allow to dry for four to five minutes, removing excess product if needed. Once dry, SCARmed can be covered with cosmetics or creams. Larger and older scars may take longer to achieve full results, however, it will never erase the scar completely. The treatment times and results will vary from person to person depending on the severity of the individual scar.


SCARmed, priced at $24.95, is available in leading pharmacies Australia-wide, including Pharmacy 4 Less, ChemPro Chemists, Pharmacy Online, Chemist Discount Centre, Optimal Pharmacy Plus, , United Chemists, Pharmacy Direct and Chemist Australia Online Chemist.