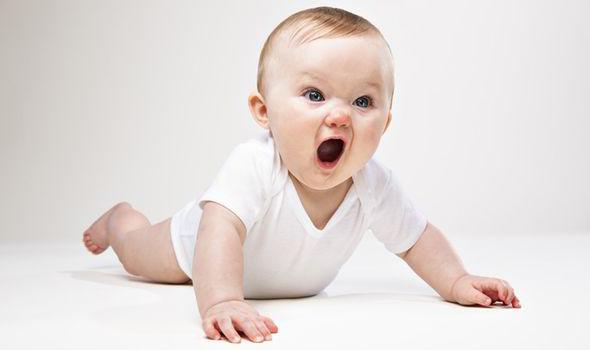 Children are only young for a moment, which is why, for a lot of parents, it's essential to take as many photos of their kids as possible. Thanks to technology, scoring a lot of snapshots of your children is a breeze with a smartphone. You can even edit the pictures using fun filters.
But, even with the lovely images that a smartphone can capture, professional children's photography remains to be popular. Some parents prefer the traditional and more artistic approach, which includes a professional photographer, creative concepts, and a professional photo studio.
Typically, all of these come in a professional service bundle. However, with people's more discriminating and particular lifestyles these days, a lot of them would rather pick each element to their liking or standards. This has given rise to photography studio hire services, which are quite in demand for children photography.
Why Rent a Studio for Children Photography?
Creative freedom is the primary reason why a lot of parents choose to rent a studio for children photography. Although the studio has all the vital equipment and props for shoots, the concepts to go with for the photoshoots do not have to be restricted to what the establishment offers.
Clients can bring in their own props and implement the concepts they have in mind for the photo shoot. At the same time, they can ensure their children's fullest comfort, which is an absolute must for children photography.
Tips on Creating the Best Children Photography Experience
There's no doubt that how the photoshoot is prepared plays a crucial role in ensuring an enjoyable and smooth flowing experience. For example, when photographing really young children, a photo studio for rent that has been made child-friendly can ensure happy subjects. Little ones who feel at ease are more cooperative subjects.
To create such an environment and an overall positive experience for the little ones, here are tips from professional children photographers.
1. Sanitize the place.
This is particularly important if the subjects are babies and toddlers. You want all the surfaces where the little ones may lay or crawl on to be clean. As everybody knows, tots tend to put their hands in their mouth. Ensuring that the kids do not get sick because of the photoshoot should be the number one priority.
It's worth noting as well that starting with a thoroughly clean studio will prevent parents from constantly wiping down and uttering "no-nos" to the children. This can contribute to the subjects' good mood throughout the session.
2. Be ready with outfit fixers and other solutions.
Little mishaps along the way are unavoidable, so, it's best to be prepared with solutions.
You can't expect children to be patient. Thus, for their photoshoot to flow smoothly, ready the best quick fixes to take care of common issues that arise during photoshoots. This is one of the best tactics in maintaining the young subjects' pleasant disposition.Make sure you have a stain remover stick, a sewing kit, snacks, and a few toys to keep the little ones entertained.
3. Prepare background music.
Playing music in the background that children like will automatically put them in a good mood. Also, it will be able to drown out other noises that can aggravate or confuse them.
All in all, having familiar music in the background will make the photo studio a friendlier place for the kids.
4. Create a "parent" spot.
Parents need to stay within the young subjects' sight the whole time, especially if they are the only people who can get their kids to smile. So, find a highly visible spot where Mum or Dad can stay without getting in the way of the photo session.
Also, for parents, make sure that you have all the calming or comforting tricks for your child ready. Your preparedness in being involved in the activity will help make the unfamiliar place and faces less daunting for your child.
5. Practice the kids before the session.
Familiarizing the little ones with the process can make the actual session more smooth flowing. Get them to do some poses and boost their confidence.
With properly rehearsed subjects, the photoshoot can finish early because the kids already have an idea of what's expected of them. They will be able to follow instructions more easily and develop a good rapport with the photographer.
6. Take into consideration the children's routine.
Children also have their peak and down hours. Therefore, parents should schedule the shoot strategically. For babies' concept photography, it is usually more advantageous to set the shot when the bubs are asleep. Baby photographers can work with them more easily.
For toddlers, on the other hand, always schedule their shoot during that time of the day when their energy is high. Do not agree to or set a shoot during naptime because for sure, the tots would be cranky and a challenge to work with. You may not even be able to proceed with the shoot if they are in such a bad mood.
7. Avoid using prickly props and clothing.
One of the common issues that arise for children photography is that the fanciest props and outfits can be irritating to the skin. Frilly outfits with lace, ruffle, and sequin details, and tulle or plastic props are some examples.
If practicable, avoid using such items for the shoot because the kids will whine about them. But if you really want to use them, line them with a soft material to make them more comfortable for the children. And, perhaps, let the kids wear or use them before the actual shoot to get them used to the outfit or props.
It's All About the Kids' Comfort and Cheery Disposition
All in all, the environment for the photoshoot should be comfortable and pleasant so the young subjects would have a cheery and agreeable disposition. Undeniably, it involves a lot of preparation, but the effort is completely worth it.
Everybody will have not only have more fun, but the activity can wrap up so much faster and the little ones will have a positive experience that may just make them look forward to another photo shoot in the future.