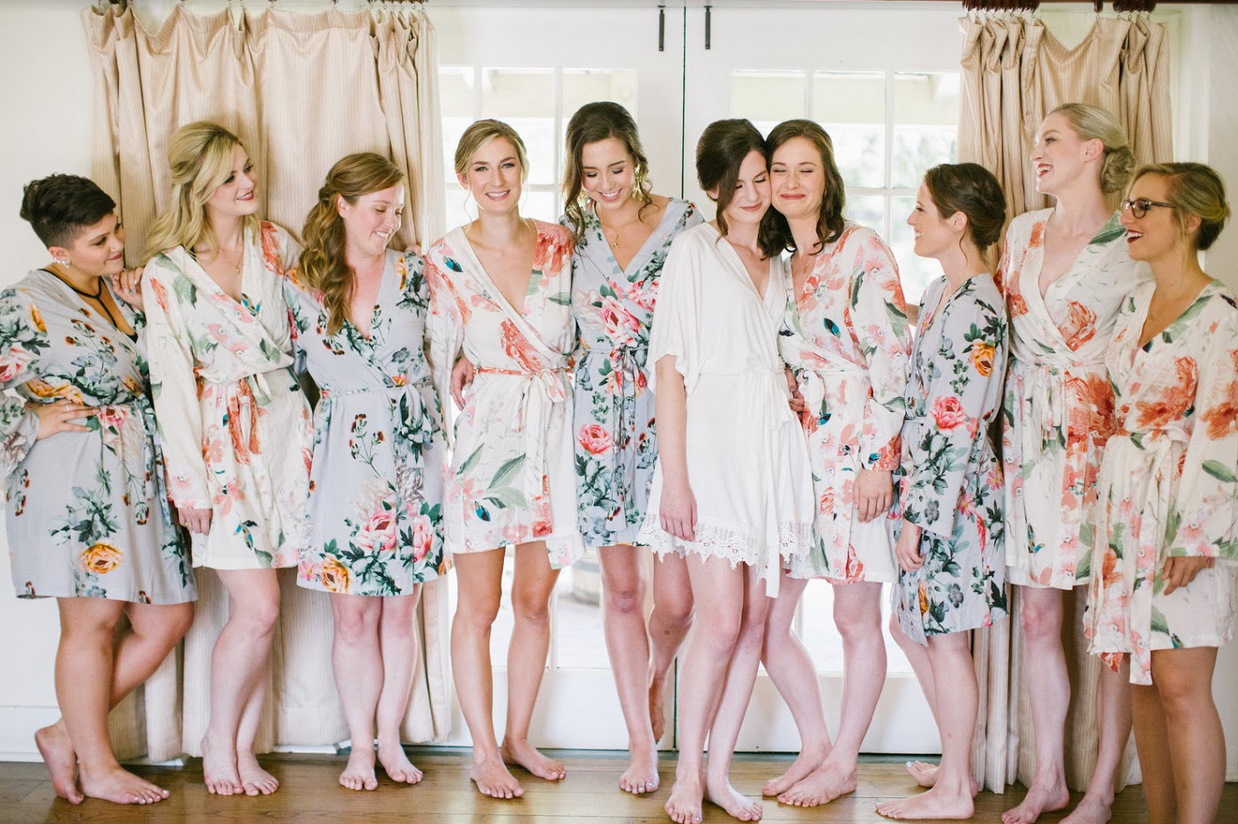 After months of meticulous planning, wedding mornings usually find the bride excited but stressed out too. Will everything go as planned, or will that grey wisp of a cloud outside your window, grow bigger and wash away your fairy tale garden wedding? Well, besides obsessing on matters that they cannot control, there is a lot more that has to be done on the morning of the wedding. Apart from bridal wedding dresses reveals, there is the chatter filled hair and makeup session. This downtime, which can be lengthy, can nevertheless be put into perfect use with just a little planning. Below are a few tips that will help you design a memorable wedding morning. 
Create a timeline for your wedding morning
First, you need to establish what your morning activities are. Since the commencement time of the wedding ceremony has already been established, work your way backwards from that set time to develop a reasonable timeline. Will you, for instance, need photos of the bridal gown and the whole bridal team taken before the wedding begins? 
If so, how much time then does the hair and makeup stylist need to cover you and all your girls?  Are all your maids taking showers? Will the stylist need to wash and dry your hair? The answers to these questions will help you allocate those wedding mornings precious hours adequately. A reasonable timeline should be drawn up a week before the D-day with the assistance of your stylist and planner if you have one.
Get centred
The build-up to the wedding day can be very unnerving. The culmination of these stressful emotions can boil over on your wedding morning, hampering your ability to enjoy your big day. As an illustration, you might find yourself so stressed out by the planning phase of the event, that any other unexpected emotion could trigger a meltdown turning you into a bridezilla.  
This is why most wedding mornings have a significant potential of experiencing flare-ups, breakdowns, and tearful tantrums from brides. Meditation, mindfulness or yoga, can help alleviate the nerves and performance-related anxiety. Being centred will help you deal with the butterflies better, and sweep away most of the nervous energy, bringing in more positivity into your morning.
Food
Brides often forget that the canapés served at the reception are a long way off. It is not, therefore, uncommon to find a very hungry and consequently hangry wedding party. Hunger can cause light-headedness, especially on such a busy day, so it does help to have some muffins, cheese, pastries, bagels or fruit platters in the preparation venue. 
Serve finger foods that are less likely to spill on bridal dresses. A plus is that such foods also will not clutter up space with utensils. Have water bottles on standby for hydration. You can also have a mimosa bar set up for your ladies and serve up some bubbly too as a toast to the bride. Alternatively, have a quiet brekkie with the fam and soak up the excitement of the day together.
Wedding dress reveal
Some brides favour the tradition of keeping the dress out of sight until the ceremony begins.  Some, however, may choose to give their parents and bridal party a glimpse of the bridal gown. If you want to wow them before the ceremony, have your photographer on standby, to capture the emotions.
Give gifts
Give a memorable gift to your girls and let them know that their love and support means the world to you. You can give them a gift such as a card or a gift hamper. Exchange gifts too with your better half to be. Let this gift be meaningful, something that they will remember years down the line.