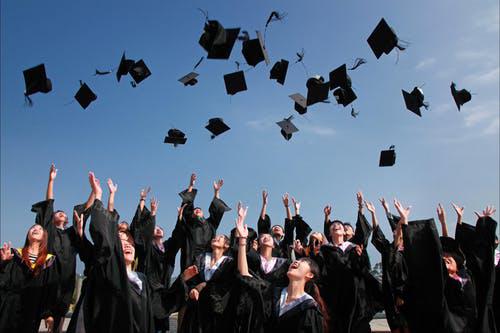 Graduation is a decisive milestone in your life, a point that encourages you to head out in a new direction. Be it high school graduation or a college degree, and you are now standing at a crossroads. From here, you can choose to head towards a wide range of routes and destinations. Do you want to travel the world with Schoolies 2020?
Or perhaps, you want to enjoy a year of learning a new language or investing in your musical talents. More and more graduates are taking a few years of freedom to pursue other ambitions and endeavours. Before you jump towards college or grad school or get a job, you can indulge in many other things. Many graduates are hesitant to jump into college or jobs and want to use their time for other activities.
You could become an intern at a fashion magazine, or go on a cultural excursion with Schoolies 2020. You can even acquire a new skill or take a cooking course at a prestigious institute in Paris. The decision ultimately rests upon your passions and interests. What would you like to do after graduation?
In this article, we will walk you through some fun and exciting things to do after graduation. These activities will inspire you and help you find what you really want to pursue.



Here, take a look:

Learning a New Language
If you don't want to head towards college, grad school or a permanent job, learning a new language sounds fun. It is an exciting experience that will help build up a strong resume and prepare you for real-life interaction. You can pick out any language that fascinates you. For instance, you can learn French, Mandarin, Italian, Spanish, Persian or any other language that interests you.


Learning a new language opens up doors to a whole new world of cinema, art, literature and much more. This experience will keep you fascinated and intrigued. Once you've made progress, you can book a trip with Schoolies 2020 to visit the country of your chosen language.
Courses & Skill Building
If you want to do something productive, building up your skill-set is the most dynamic way of using your time. You can enrol yourself in a cooking course in Paris or somewhere in Italy. If you harbour a passion for baking, enjoy a baking course that will help you decide your future endeavours. You might want to pursue a different career than your current academic pursuits.


Taking a course or building your skills will help you decide whether your passions can offer financial security. You can take fashion courses for designing and sewing, or even enrol yourself in a short management course. You can even do makeup courses, hair styling, massaging, art and crafts and the list goes on. The key is to find your passion and focus on building up skills to invest in your dreams.
Travel the World
Most graduates want to take a year off from reality and explore the magnificent enormity of the world. You can decide upon an adventure that has always fascinated the traveller within you. Choose an adventure that allows you to reward yourself for the years of hard work. Some travellers enjoy luxury travelling with fine hotel rooms, art galleries and theatre.
Some like to turn towards the wilderness and go on adventurous hiking and climbing journey. There is an abundance of adventures for nature enthusiasts and adrenaline junkies. Others seek to enjoy the nightlife cultures across the world and party in every city they visit. Each traveller has his/her or preferences and expectations.


Schoolies 2020 is an excellent platform to plan your trip without the hassle of overwhelming expenses and bookings. They take care of all the research and chores while you sit back and enjoy your adventures. Be sure to check out their schedules and payment plans to get started.


An epic adventure is a perfect choice for a post-graduation break. Don't be afraid to take the plunge, even if you can't rope in your friends for the trip.
Internships & Odd Jobs
If you want to spend your post-graduation year making money and doing as you please, nothing is wrong with that. Not all of us are overly ambitious and eager to jump towards college, grad school or a permanent job. Some of us want to take time off and realize what is it that we really want to do with our lives.
However, financial worries plague us all, and odd jobs and internships help us manage our finances without being burdensome. You can become a nanny if you love being around children. It is a well-paying job, and you can choose between live-in or part-time work opportunities. If you are a writer or blogger, writing for different magazines can help you build up a resume and pay the bills.


Working with the World Wide Opportunities on Organic Farms (WOOF) is a great opportunity to earn and travel the world. You can be a WWOOF Farmer and travel to far-off rural sites across the world to live with a strikingly different community. You can save up enough money to travel the nearby sites and attractions.
If you want to teach English and travel abroad, TEFL certification programs are the answer you seek. You can pick a place that you want to travel to and apply for teaching positions. You can teach English to either English-speaking students or foreigners. These jobs are well-paying, and you can choose from over a hundred different countries across the globe.
Whatever internships and odd jobs you do, once you are ready to find a full-time job, you will find that you can add this work onto your resume and you may even realize just how many skills you now have as a result of it all! Should you find that you need some guidance on how to write this important document, you could work with a professional resume service like
www.arcresumes.com
to craft the perfect document that shows you and your employable skills off to the fullest to hopefully land you that all-important interview.
Conclusion
The post-graduation year is an excellent time to start your own blog and give yourself a voice. If you harbour a passion for photography, writing, cooking, home décor-anything, you can document it through a blog. It will help you garner attention for your work and create a powerful voice to channel your thoughts and opinions.


We sincerely hope that our suggestions were inspiring and informative. Regardless of what you decide, remember it is your year for fun and learning. Don't let anyone dissuade you from following your heart and passions.