Written by

Sarah Williams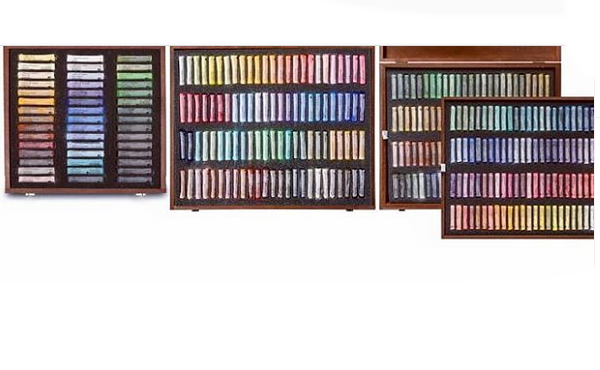 Sydney is more than the Opera House, countless bars, and the harbour. Around it is the many suburbs that are excellent places to raise a family. From Hunters Hill to Gladesville, these areas offer peace and family-friendly amenities.
Children, though, need more than a secure neighbourhood to grow up satisfied and happy. It is also necessary to nurture their creativity. Here are the top reasons why parents need to invest in art supplies in Sydney:
1. Creativity Promotes Feelings of Growth and Enthusiasm
When you feel good about yourself, it seems you can do anything. It may be impossible to tick off every goal, but at least, you have the confidence to do something.
Creativity has the same effect, according to a 2016 study by the University of Otago researchers.
In their research, the team recruited young adults who performed creative activities for 13 days. Within the same period, they had to write down their feelings and experiences in a diary.
The analysis revealed that those who undertook more creative activities during the day reported higher levels of positive affect (PA) or flourishing.
While some information was self-reported, the message is clear. Creative activities can contribute to positive feelings.
2. Art Can Encourage STEM
Science, technology, engineering and mathematics(STEM) is a topic that feels opposite to creativity. One study, though, suggests this long-held notion may not be valid.
According to the University of Houston, allowing children to use art supplies in Sydney can help make them better STEM students. The researchers assert that:
The arts enhance creative and analytical thinking.

Creativity allows someone to think outside the box and experiment.

It highlights that one can solve a problem in many ways.

When someone paints, that person is also trying to solve a problem.
3. Creativity Allows Children to Express Themselves
Language can evolve, and this may explain why some parents or adults cannot comprehend children right away. In many situations, they seem incompatible.
It is a problem since it can lead to miscommunication and a brewing feeling of resentment and frustration. Fortunately, you can use art supplies in Sydney to help you deal with it.
With them, you can encourage your child to draw their ideas, feelings, and thoughts about different subjects. Then, you can both sit down and discuss the elements in the picture.
This practice also inspires children to be more expressive and open. These are two traits that can help them tremendously in socialising with other children.
Lastly, self-expression assists kids in their school. Teachers can use the same processor model to determine the level of knowledge and depth of emotion of the children.
4. Art Can Flourish Personal Relationships
Contrary to popular belief, it's not how much time you spend with your kids but the quality of it that matters. Art can help you in this area through the following:
It teaches you to be present. You can put down your mobile devices and focus your attention on the activity and each other.

It allows you to share lessons with the children in a more pleasant way.

It can be an excellent weekend activity for everyone.
What type of art is best for children? No single answer can satisfy that as every child is different.
Instead, involve your kids in the decision-making process. Help them figure out what they want and guide them when shopping for supplies.