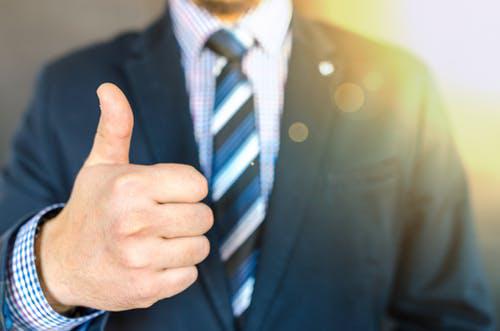 We spend a lot of time, money and effort in polishing our skills and learning throughout our lives to become the best version of our selves. Form school education to university men and women work hard to achieve something in their lives. Studying in a university through paying for their selves or through boys and girls scholarships, they try to come out as a successful career-oriented individual.
Careers don't fall from the sky. Even with a little hard work and perseverance, it is by no means enough. Is the next step on the career ladder long overdue? Then it is time to take care of career development yourself.

Making a career" means more than a raise
Behind the concept of professional success are very different definitions and understandings of careers. However, this often refers to the professional career in general, which also includes aspects of salary, the classic "ascending" hierarchies in a company and the assumption of responsibility. However, a survey by digital market and opinion research shows that more than money and power are part of career-making. Over 75% cite the aspect of professional freedom as identifying features of a successful career.

Career check: what makes successful people?
Various factors and character traits can facilitate a career boost. In particular, people with a very confident demeanour, the right specialist knowledge and the decisive passion for the industry, as well as a successful network, have the best opportunities to start their careers. But which character traits and soft skills will now help you to achieve your happiness depends on your requirements, the industry and many other factors. In general, however, the market and opinion research study identified the following characteristics and traits as a career push:
Communication skills

Load-bearing capacity

Professional competence

Decisiveness

Self-confidence

Determination

Conflict resolution

Responsibility

Reliability
The characteristics that only appear at the bottom of the ranking, but should not be underestimated, include aspects of social skills: team and critical skills, empathy or integrity and honesty. Nevertheless, a certain degree of self-marketing and staging in most industries and positions for a career kick is part of what gives people a great advantage by their nature - regardless of their talent.

Why resort to stagnation?
Anyone who has wanted to pursue a career for a long time and has stagnated may have been in the same job at the same company for some time. People whose professional context is changing have a good chance of a higher career level when they change jobs. Ideally, you go through an average of 3-4 job changes until you reach your career peak to gain various professional experiences and still not lose a certain degree of stability in your job.
With these eight tips for career development, your professional happiness will be one step closer:
1. Career value: First of all, make yourself aware of the importance of career advancement for you personally. Often you let yourself be strongly influenced by ideal societal ideas and career paths that are common in the industry, and you lose sight of your career success.
2. Farewell to perfectionism: If you set yourself too high a standard, you will never meet your own requirements. The pursuit of perfection quickly ends in frustration and demotivation. Recognize your strengths, but also your fields of study and stay successful.
3. Mistakes = valuable experience: The learning fields also include that you reflect small and large errors of past work. The goal is to understand this after processing as a valuable asset. This is the only way to get further personally in terms of soft and hard skills. That means gaining experience - no matter what. Even your own self-presentation and rhetorical skills do not necessarily work naturally as a young professional. Learn from your mistakes here and get the best out of your language skills and charisma.
4. Flexible strategies: Many paths lead to the goal. Do not stiffen on a single path to the dream job; keep several options open - as well as the possible career as a career changer. Define areas and strategies and handle them flexibly, depending on the situation and company. Those who remain flexible in their requirements also have better cards when it comes to salary and job negotiations.
5. Defeat Habits: Everyone has "bad habits" that make it difficult for themselves or others in any way. Postponing annoying tasks, appearing regularly at meetings, unreliability in keeping promises, etc. should not be cultivated under any circumstances. The first step is done when you visualize your bad habits. Don't stand in your way and shed old habits through self-discipline.
6. Initiative instead of victim role: You have to act to achieve your goals. Motivation and iron will pursue a career naturally play a major role in this. So do not wait until you are offered a career jump in the distance, but take the initiative yourself - such as through a career boost abroad. If you want to make a career, you have to take responsibility for yourself. People who act on their own responsibility focus on opportunities and do not worry about the question of guilt first if something does not go according to plan. Careerists ask themselves: What could I have done differently or better? Tackle the problem and refrain from justifying yourself. Regular Employee talks with your manager also help you steer towards your career.
7. Invest in networks: You climb the career ladder step by step. You can also observe this if other role models and industry-like careers inspire you. Research possible contact points with people who share your interests: lectures, conferences, trade fairs or jour fixes are excellent opportunities to get to know people in a small group. Caution: Do not network solely for the sake of networking. A large online network on LinkedIn is by no means a guarantee of success because of quality before quantity.
8. "No" to the decision dilemma: people who put decisions on the back burner and let them drift lose both the respect of others and themselves. Some people do not want to decide out of uncertainty. Of course, this means that someone else decides for them. Again and again, critics and pessimists will cross your career path. Do not be infected by their negative attitude. Believe in yourself and your skills.

CONCLUSION
Freedom of choice, as well as flexible working hours and a balanced work-life balance, are part of a successful - and healthy - career. Fun at work, individual self-fulfilment and personal awareness in one's branch are also higher than the level of salary and rank in the company hierarchy.