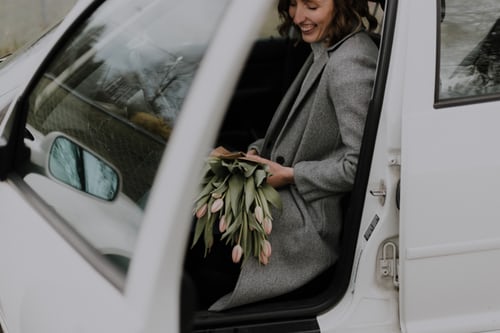 Getting presents for your loved ones is often complicated, especially if you're dealing with a picky person. But, if you're choosing a gift for your new girlfriend, your task can be even harder. You might not know your partner too well yet, so it can complicate the situation. Luckily, here's what you can do: pick one of these presents and your new girlfriend will definitely be happy with her choice of boyfriend.
Something concerning her interests
If you gift her something that will allow her to learn and grow, you'll be on the right track. If you listen well, you can probably catch a subject your GF likes a lot, so you can hit a book store and start browsing. If she's a science nerd, you can opt for a book that will satisfy her curiosity, while every aspiring businesswoman will love a success book that will help her land that corner office. If you know she prefers e-books or audio books, you can always get her an Audible or Kindle Unlimited subscription.
Lux pillows
Does your girl often complain about back and neck pain? While you can always give her a nice massage, you can also do something that will provide her with comfy and pain-free night's sleep—new high-quality pillows. If you want something really quality, opt for memory foam that draws out heat so that she can wake up flawless every day. This gift can be used by both of you and it will definitely make cuddling in the morning a lot more comfortable.
Something romantic or naughty
If you want to go very romantic, by all means, go ahead! Something that will bring you closer together and show her you care about her happiness and pleasure will be perfect for any sort of romantic anniversary or Valentine's Day. You can make a love-note jar, order personalized candy or grab some cute jewelry. Or if your relationship is physical, you can surprise her with a naughty toy. Today you can find various amazing vibrators for women that will spice up your late nights together—and you can even share it. There's nothing sexier than a man caring about woman's pleasure!
Essential oils
Any New Age girl just can't get enough essential oils, so you can look into a few bottles that will help her live her best life. No matter if she believes in essential oil healing or she just loves the smell of invigorating peppermint in the morning, this present will not go wasted. Find out where she is in life right now, and grab something according to her mood or aspiration. For instance, lemon might boost her immunity, eucalyptus might help her pass her exams and lavender can help her unwind after a long day at the office.
Tickets for an event
This is an awesome gift because you can share it and create new memories together. Think a little in advance, and grab some tickets to go see her favorite musician or sports team. Make sure to organize the entire day, save a few mementos and snap plenty of photos. Once you come back home, you can show what an amazing boyfriend you are by creating a collage of tickets, photos, receipts and drink labels from your fun night. This is a gift combo (2-in-1) but if you want to show off your dedication and really go above and beyond for your girl, this will leave her speechless.
Something for her pets
Pet owners usually care a lot about their animal companions, so if you go and get her pup or her cat a new bowl, a cute little leash, car safety gadgets or just a bunch of different treats, you'll definitely leave a good impression on any pet owner. Pet insurance is also a very thoughtful and smart gift that will save her a lot of trouble in case her pet has an accident or starts feeling poorly. She probably talks or posts online about her pet, so pay attention and listen to what they need. If her pet likes you, there's a great chance she will adore you for it!
Hopefully, you found something perfect amongst these ideas and you know just what to grab for your new girlfriend. Your relationship might be fresh, but that doesn't mean you can't go deep with your gift and get her something she will actually use, love and cherish.