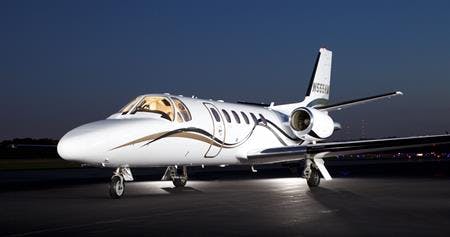 If you have never flown by private jet before, we will guide you through what you need to know to experience the luxury, privacy, and convenience, for yourself. There are companies on the internet such as Jettly who are making the process easy and then providing the kind of service that takes luxury to a new level.
Booking
Booking a private jet is as easy as knowing your flight details. That is: times, locations, and the number of passengers. You can choose where to sit and where those booked to accompany you will, too. In the booking process, it might be possible to book an empty leg flight. This will save you money as the jet was only otherwise going to fly back empty. At the same time, you will be helping the environment by doing this.
Choosing a Jet
This is an important decision as it is relative to cost and need. You can be guided to the decision by a team of dedicated and knowledgeable staff. You can choose from the very light jets, such as HondaJetElite, right through to the ultra-long range heavy jets, which include the Bombardier Global 6000. In-between this, there is the Cessna Citation C2 (a small light jet), the Embraer Phenom 300 (a super light jet), the Gulfstream G150 (a midsize cabin jet), Cessna Citation Sovereign (a super midsize cabin jet), and the Bombardier Challenger 605 (a heavy jet). You could also consider the executive liners/bizliners. The choice is varied, and this is only a sample. It will also, of course, depend on the company offering the private jet service, which private jets you can choose from. The differences between these jets will relate to how many passengers they hold, their top and cruising speeds, and how far they can fly without needing to refuel.
For an article on private jets that accommodate the smallest number of passengers click the link. These are the kinds of jets that you might hire for a business meeting. If the jet is required for a stag or hen night, then a medium-sized jet may be required. Larger jets can be hired for sports teams and bands that have not just their members to consider but also backing singers, musicians, and production crew. Cargo jets can also be chartered for the transportation of goods and equipment to events or for resale.
What Kind of Service Can I Expect?
The service received on private jets can be likened to a butler serving you the finest wine, or a personal assistant fetching your sandwiches from down the high street, so that you do not have to fetch them. And not only that, giving you a choice of filling. The interiors are as luxurious as an apartment situated in the Chelsea area of London, England. Many of the larger jets will have a bed just like at home. Smaller jets will have reclining seats just as you have one in the living room that you sit on to watch television. Gold-coloured fittings can resemble those at Trump Towers. The food will not be lacking just because you are eating it in the air. The company will be friendly as if they were your best friends or your own family. That depends on your friends and family, of course. Your trip may in many ways resemble a weekend away at a health spa in that you are being pampered and spoiled with your personal needs being taken care of. If you never do it again, it will be a flight that you will remember for a long time and for all the right reasons.
So, a simple process to book, a variety of jets to suit every need, and the kind of service that you just cannot find everywhere. Hopefully now you feel comfortable with taking the next step to luxury flying. You can then fly to your destination faster, avoid potential delays, and enjoy the privacy and luxury that comes with all of that.