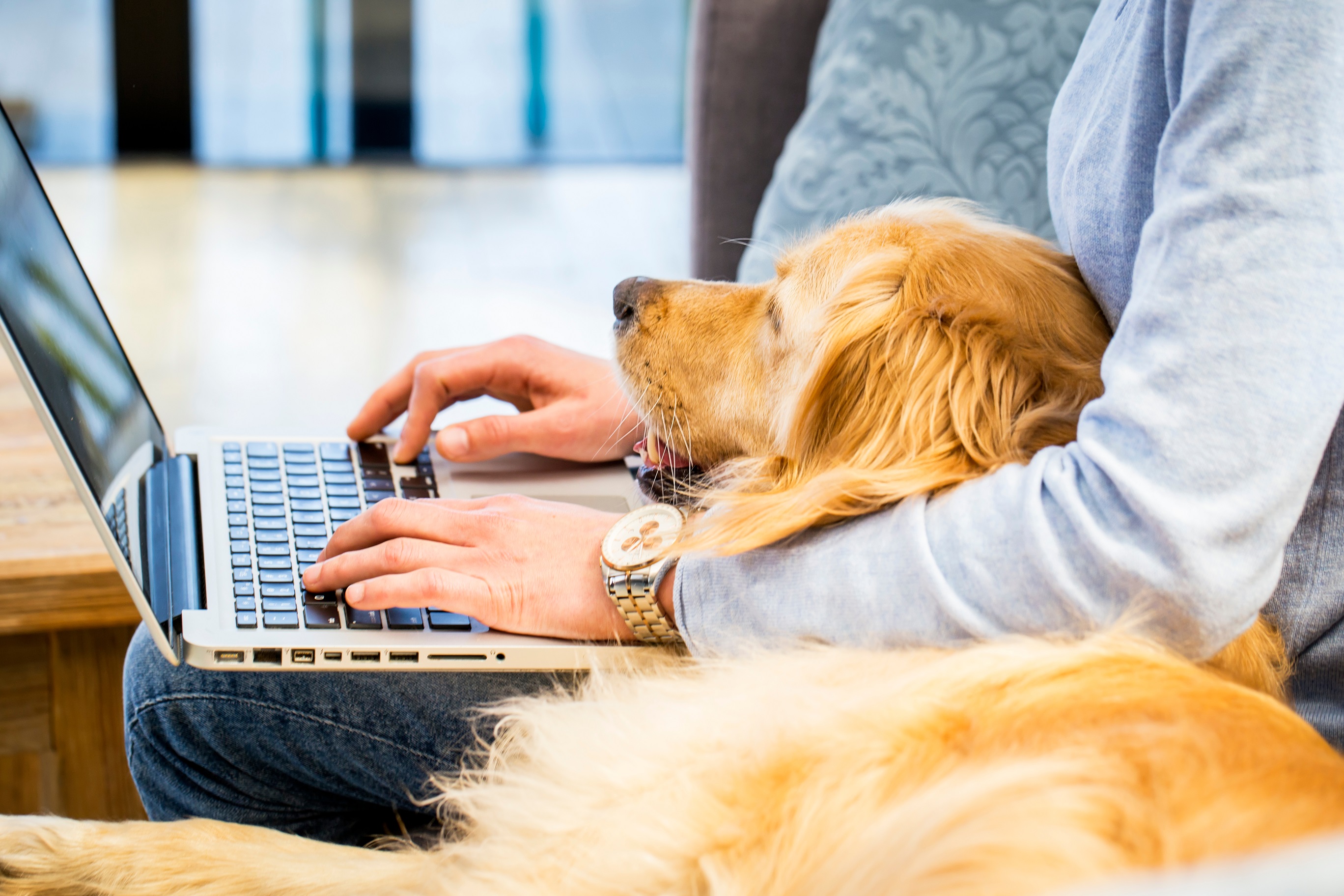 Unless you've been lucky enough to win a US Powerball jackpot, most of us need to work.
With a huge chunk of the work force working in isolation from the comfort of home, the Covid-19 crisis seems a great opportunity to bring a new dog into your life.
You get the company of a loving pet while waiting out isolation, and a needy dog gets its forever home. It seems like a win-win.
The Coronavirus outbreak has already brought about a rise in pet adoptions, but unfortunately there's also been an increase in pets being surrendered to shelters.
It's admirable to adopt a dog, but nobody wants to see them go back to the shelter if things don't work out after isolation ends.
It's tempting to rush the decision, but please ask yourself these questions before you decide to bring a rescue dog home.

Can I afford a dog?
You may be working from home now, but what happens if you lose your job down the track? While there are government safety nets such as the Job Keeper payment to help people that are out of work, this is only payable for a maximum of 6 months. Government payments might not also provide enough money to cover your living costs as well as all of the costs that come with a dog. It's not just food; think about worming and tick treatments, toys, bedding, vet check-ups and appointments, immunisations and registration. Some breeds also need regular grooming, which can be pretty expensive. You should also think about getting pet insurance, especially for breeds prone to health issues.
By the time you add up all of these costs, dogs aren't as cheap as some people think. Would you be able to cover the cost of an expensive operation, or treatment for a tick bite, especially if you no longer have a job later on?

What happens when I go back to work?
Working from home with a dog is great! You get to give them all the attention in the world, and in turn they give you companionship, love and keep your stress in check. You can even take them for a stroll during your breaks.
But by the time we all head back to the office, your dog may be so dependent on you being around, that separation from you may cause them significant anxiety. Through no fault of their own, this can lead to barking, destructive behaviour and even attempts to escape the home.
While separation anxiety can be managed, it's often difficult to overcome. Please consider if you have the means to mitigate this condition, and remember; it's important that dogs aren't punished for behaving this way, it's not their fault.

Will I be able to exercise a dog?
While it's true that some dogs need more exercise than others, they all need some sort of regular physical activity. Covid-19 lock-down rules do allow exercise, and this includes dog walking. It should be easy enough to find time to exercise a dog during lock-down, but please bear in mind it may be more difficult when normality returns, and you find you don't have as much time to spare.

Will a dog fit my post-Coronavirus lifestyle?
Isolation will end someday, and hopefully life will mostly go back to the way it was. Will you still be able to devote enough time, energy and money to make sure your dog is happy and healthy? And once you're reunited with your friends and family, will you still have space in your life for a furry friend?
It's a great idea to consider adopting a dog, but please remember that animal welfare should be first and foremost in your mind when making your decision.
They rely on us for everything, but give back so much in return. They deserve our very best.