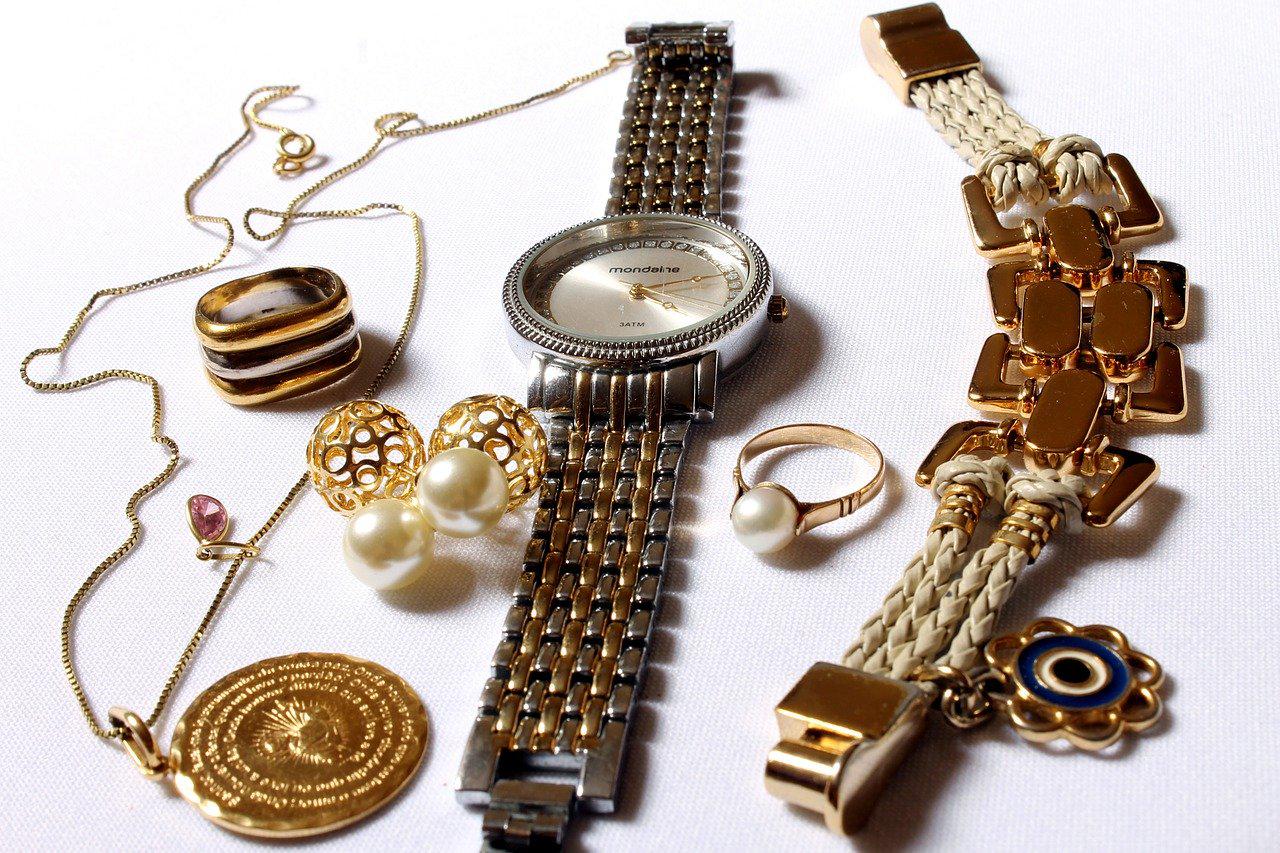 Accessories are something that is required with almost every outfit you wear to any occasion, to your workplace, or even casually. But when it comes to jewelry, we believe that a woman of any age can never say no to it. Websites and stores that offer women's gold jewelry, or jewelry of any kind, are always successful - especially during the festive season! Where spring is all about vibrant colors and falling temperatures, it gets a bit difficult to choose the right style of jewelry for your outfit as well. You cannot simply wear heavy sparkly jewelry and almost choking your neck or heating up your ear, fingers or wrists.
Here are our top 8 jewelry trends for you to follow this 2020's spring.
1). Lariat Necklaces
A delicate and loose chain in golden or silver wrapped around your neck with a single string that dangles almost towards your chest and has no heavy embellishments expect for tiny pearls or stones—has made to the top of our 2020's spring jewelry trends. This spring, if you are wearing a v neck, boat neck or any other style basically exposing your neck or collar bones, a chic lariat necklace is definitely your style statement this spring. Moreover, this necklace has no limits of outfits or occasions as well, If you are to attend a sophisticated event or even if you love to wear sleek jewelry pieces casually, a lariat necklace can be worn either way.
2). Layered Chains
If you love to carry delicate styles for your neck but want something more visible but equally chic and elegant as a lariat chain—we suggest you wrap your neck with a piece of three to four gold or silver chains. Layered chains are also often styled with small pearls, beads, crystals or pendants. This necklace style has been in for years now, but this style is still iconic for 2020's spring trends. Because the layered chain is also loose and can easily be worn despite low temperatures. These types of neckpieces also leave you at ease, as they are easy-going with every color of outfit you wear and are a perfect jewelry item for every occasion.
3). Big Hoops
In earring styles, hoops are here for your fashion statement once again. Especially this spring, flaunt your style with the biggest hoops you find. If you are looking for a perfect pair of hoops—fashion jewelry online Australia is here to save your day with a large collection of trendy hoop designs you're looking for. These big hoops do offer you a wide range of color and design too, if you love to pair your outfit with the same colored jewelry or with contrasts, you can find hoops in whatever color you might be looking for. If plain hoop earrings bore you, you could also find them invariant and extremely gorgeous designs—with prints, twists, stones or small dangling charms.
4). Tortoiseshell Jewelry
Cosmopolitan also mentioned Tortoiseshell jewelry, especially for earrings as the most seen jewelry trends for 2020. This style comes in brown or caramel shade with black patches and is often molded into different earrings or bracelet styles. They are easy to carry because they look thick and heavy but would not possibly irritate. This design of jewelry will look elegant as well as trendy this year's spring.
5). Gem Rings
Spring is more about vibrant colors. Even when it comes to the selection of outfits, shoes or jewelry—women love to style themselves with bright shades. When it comes to embellishing your fingers, you must opt for something colorful and trendy. Gemstones are here to fulfill this year's spring trend by providing you a huge selection of shades to opt for your rings. These colorful gemstones are easily available in casual as well as fancy frames and shapes. You can find such rings in simple designs as well or styled with stones or crystals. For these type of rings, if you prefer wide designs or big stones or if you prefer wearing colorful but delicate rings, go for gem rings of your favorite color for your 2020's spring style.
6). Anklets
If you like wearing anklets, don't worry! 2020's biggest spring jewelry trend has anklets as well. Do not hesitate to embellish yourself with the bewitching style of anklets. This jewelry item is mostly carried by young girls who go out casually and prefer wearing something on their ankle. This spring too, if you are to wear flat shoes or heels with skirts or cropped pants, we suggest you include anklet to complete your style. Anklets, like many necklaces and bracelet range, can be chosen from a wide design range. Anklets are simply found in single or multiple chains, with or without charms or beads.
7). Crystal Studs
2020's spring trend is more about studs that long dangling earrings. When it comes to the selection of earrings, this year you need to stock your jewelry boxes with chic pairs of crystal studs in different colors or simply in white crystals. Crystal studs are preferred earring styles for those women who usually don't wear necklaces. A gleaming pair of big crystal studs are going to be the perfect choice for your outfit this spring, more perfect choice for the night events, formal parties or weddings you are to attend this spring.
8). Enamel jewelry
For women who love to wear popping colors and want to wear most trendy jewelry—this spring hoard as many Enamel jewelry as you want to. Famous for its multicolored nature, this kind of jewelry is made into every piece you like to wear. From earrings to bracelets, from necklaces to anklets or even brooches or pins. This spring you can perfectly contrast your nude shade outfits with most bright colored earrings, bracelets or necklaces. You could find such types of jewelry in variant shapes like flowers, geometrical shapes or abstract patterns depending on your preference.
Conclusion
Jewelry trend for 2020's spring is all about elegance and grace with a pinch of boldness. Since jewelry is one of the most consumed accessories all over the world, because—your outfit seems dull and incomplete unless it is paired with a perfectly matched and a fashionable piece of jewelry. Do not hesitate to complete your outfit with trendy jewelry pieces this spring—with so many bold colors, styles, and designs to select from.