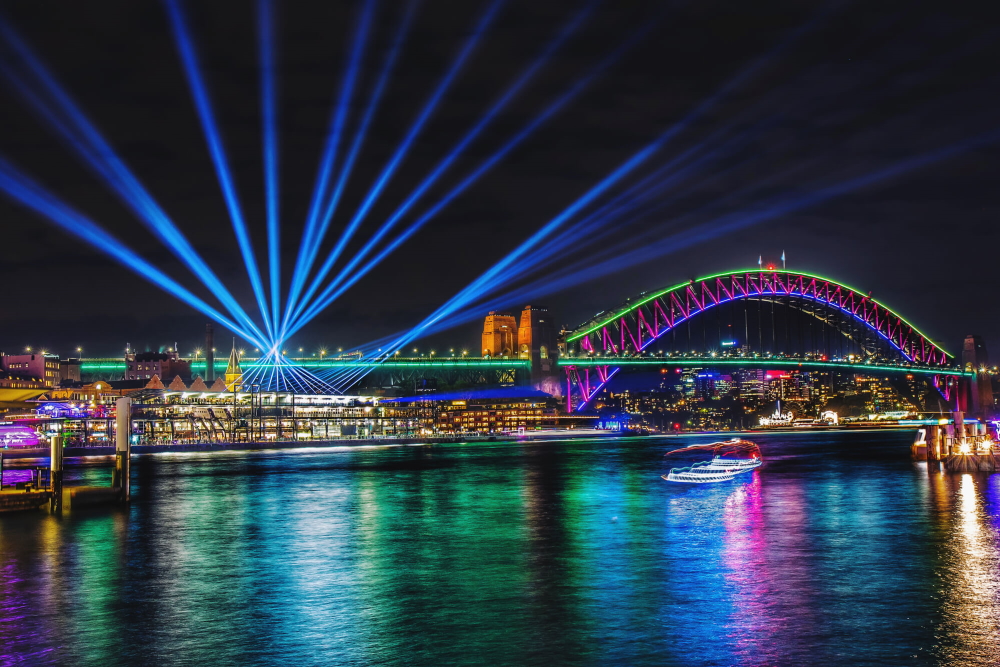 Sydney is home to nearly 6 million people, making it by far the most populated city in Australia. According to census data, Sydney is growing fast, with average growth rates ranging between 3.96 and 4.45 per cent in recent years.
With its beautiful beaches, thriving nightlife, and access to amazing experiences in nature, it's not difficult to see why Sydney's popularity continues to grow. Here are the top 9 reasons Sydney is the best city in Australia.
1. It has a vibrant culture.
Sydney is well-known for the celebration of its vibrant culture through a number of prominent annual festivals and other activities designed to show its uniqueness. Residents and visitors alike will never grow weary of the markets, city parks, bars and cafés, and cultural exhibitions. Some of the more popular annual festivals include Vivid Sydney Festival, Royal Easter Show, and Sculpture by the Sea.
2. It is well-connected.
Sydney is the capital of New South Wales and the largest city in Australia. As such, it is incredibly well-connected and offers incredible flexibility with public transport. Trains, buses, and ferry services operate on a regular schedule and late into the evening, making it easy and convenient to get around and enjoy Sydney's many offerings.
3. It is multicultural.
A major global city, Sydney is known for its cultural diversity. With its amalgamation of different ethnicities, residents and visitors alike can enjoy the sights, sounds, and smells of more than 180 nationalities.
4. It has fabulous weather.
Sydney has some of the best year-round weather in Australia. With 236 days of sun on average each year, and mild winters and warm summers, it is a great destination for outdoor fun and entertainment.
5. Its beaches are mind-blowing.
Surfers have long favoured Sydney's many beaches for their excellent waves and weather. Bondi Beach is among the most popular in the Eastern Suburbs, whether for surfing, scuba diving, or just soaking in the sun. Other popular beaches include Manly Beach, Shelly Beach, Bronte Beach, Nielsen Park, and Coogee Beach. 
6. It is steeped in history.
Sydney is home to the world-famous Sydney Opera House and Sydney Harbour Bridge. But they aren't its only assets. Australia's history is deep and rich, and there are many landmarks, historical tours, and events to celebrate. One of the most popular with residents and tourists alike is the Sydney City Museum Crawl.
7. It has the best food and coffee.
Food and coffee aficionados are in absolute heaven in Sydney. Some of the world's best cuisine and a variety of eateries can be found here, and the café culture is second to none.
8. Its employment opportunities are plentiful.
As Australia's economic powerhouse, Sydney is home to nearly half of Australia's Top 500 companies. As of December 2019, the unemployment rate in Sydney was at 2.8 per cent.
9. It is a "green" city.
Sydney is proud to call itself carbon-neutral and continues to support the implementation of emissions-savings projects. It is considered a model for eco-cities. 
If you have never been to Sydney, now is an excellent time to check out its sunny skies, sandy beaches, and extravaganza of cuisine and cafés. We promise you will not be disappointed!