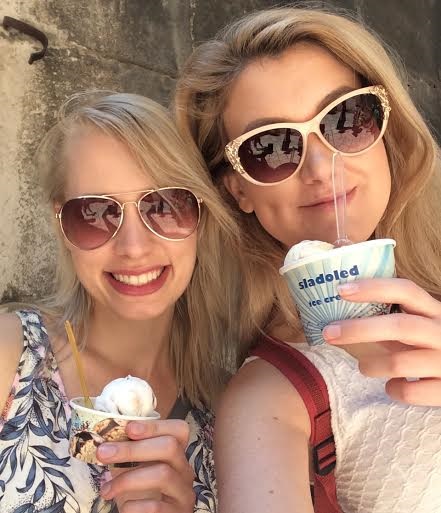 Happiness is something we all strive for and is often just out of reach. Of course, it's impossible to be happy all of the time, but it is possible to be happier more often and to stay happier for longer. The way we show happiness, smiling and laughing, is linked to happiness itself. The more you smile, the happier you are, even if you weren't happy in the first place.
Then, the question is, how can you smile more often, especially if you are insecure about your smile? In a recent study, it was found that one-third of Americans were anxious about their smile, so you aren't alone if you are.
Here's how you can find your smile again.
Smile at Everyone You See
When you are out and about, make the effort to smile at every person you see. By getting into the habit of smiling more often, it will feel more natural to you, and the insecurities will eventually fade away. Plus, most people will smile back at you if they're in a good mood, which can help cheer you up, too.
Have Your Teeth Whitened
Having stains on your teeth is nothing to be ashamed of; coffee is a pretty big culprit for this, so it's more common than you think. Even so, if you are insecure about the colour of your teeth and it's bringing you down, you should consider getting your teeth whitened at Enhanced Dental Studios to spark your confidence back.
More and more people are choosing to get their teeth whitened, and it's improving the smile confidence of many!
Practice Smiling in the Mirror
You might feel a bit silly at first but practicing smiling in the mirror can help with your confidence and make you feel more at ease when you smile. You'll get used to how your smile looks and realise it isn't as bad as you had chalked it up to be in your head, and the habit of smiling more will start to form naturally if you practice often enough.
Even just smiling at yourself in the mirror is enough to boost your happiness.
Give Yourself Reasons to Smile
Giving yourself genuine reasons to smile will no doubt improve your smile confidence and help you to smile more even when you don't have a reason to.
Go and visit friends you haven't seen in a while and laugh with them, go for a walk to the park and smile at every dog you see, set your phone wallpaper as something that makes you smile or laugh.
The combination of genuine smiles and practice ones will help you to feel less insecure about the way you look when you're happy.
—
Smiling is one of the most beautiful things humans can do; it's a shame that so many people are ashamed about their own smile. Take back your confidence with whiter teeth and smile without apology.