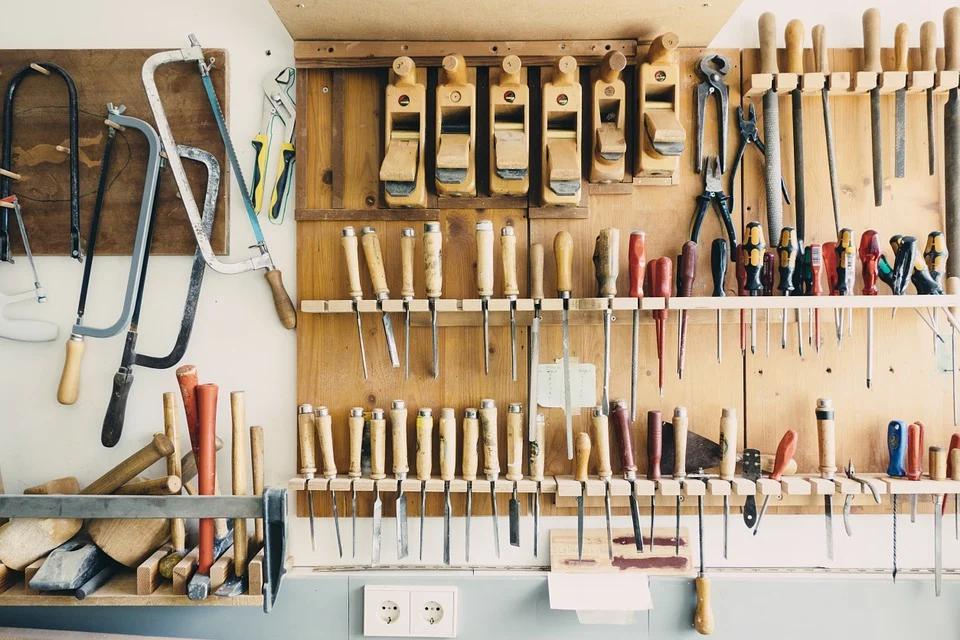 Every profession demands certain decorum and requires employees to follow specific protocols. The construction sector is no exception, and especially workers on site, need to adhere to safety rules as negligence can lead to severe accidents, and sometimes to death.
Accidents frequently occur on construction sites, and experts say that using the right equipment and adhering to precautionary measure reduces the risk of accidents drastically. Workers need to understand that abiding by regulations, and correct usage of equipment is essential for their safety. Before a construction project goes on-site, it undergoes extensive planning and preparation. When the project is in the planning stage, the project manager should ensure that workers have access to appropriate tools and protective gear and know proper equipment usage.
Below we are presenting some must-have safety gear and equipment:
Back-up Generators
Construction workers indulge in various kinds of work. To operate some types of machinery, they need a constant supply of electricity. In many areas, power outages are inevitable and occur without any warning. Sudden power failures put electrical equipment at risk and can lead to electric shock. A back-up generator ensures a smooth supply of electrical energy, which means uninterrupted work operations. Besides, a construction site is often in a remote area, where the heavy dosage of electricity supply is not possible. A back-up generator is indispensable as it minimizes the chance of unfortunate incidents. Construction experts recommend a diesel generator, owing to its numerous benefits; you can get more info regarding it, through the Internet.
Hard Hats/Protective Eyewear/Earmuffs
Hard hats are a fundamental component of personal protective equipment for construction workers. They act as a shield against falling objects and keep workers' heads safe from soil and debris. At the same time, safety glasses protect eyes from electrical shocks and flying objects. Construction sites are one of the noisiest places, and wearing earmuffs helps keep your hearing intact. Wearing PPE should be mandatory for construction workers as it keeps them safe from potential injuries and protects them from electric and chemical hazards.
Excavator
As the name implies, the principal purpose of an excavator is excavation. It is one of the widely used equipment in the construction industry as it makes the process of digging, lifting, river dredging, and tree cutting easy. An excavator is a type of heavy piece of machinery that consists of a long arm with a bucket and a cabinet. Although an excavator requires proper handling, it is a safe vehicle for a construction station because it demands little human force and saves much time in doing everyday tasks.
Harness
Statistics tell us that most of the accidents occur due to falls on construction stations. A slight wrong step can lead to a severe setback or many deaths. Construction workers work at unbelievable heights, and wearing a harness while going at or beyond a particular pitch, is essential. Workers often argue that harness irritates them in harsh weather conditions, and they are better off it. A construction manager should make a rule that putting on a safety harness is compulsory, and negligence will have consequences. Workers need to realize that they cannot put anyone's safety at risk, and wearing a harness will keep them safe from unfortunate falls.
Graders
The primary use of a grader on a construction site is to flatten the site's surface so that workers can carry through their mundane activities. It has a long blade, which does the job of leveling the land. Due to advancements in technology, graders come with features that flashed warning for operators, if the site is unsafe. It is commonly known as a motor or road grader.
Safety Shoes and Gloves
Construction workers need to use numerous tools like drilling machines, hammers, nails, and others. Constant use of tools is unhealthy for skin and can cause rashes and other skin illnesses, especially on hands. Gloves made of appropriate material, provide a shield against exposure to sun and other harmful radiations. Long and hard boots should be a compulsion on a construction site. A construction station is far from an even surface, and workers are often required to climb floors while carrying loads. Safety shoes protect feet from harsh weather and do not expose them to debris and soil.
Conclusion
The construction sector is a primary contributor to the nation's economy. Be it a shopping mall, single dwelling residency, or a corporate building, and construction workers give their sweat and blood to raise amazing buildings and structures. It is a dangerous profession, but proper safety gear and equipment ensure safety at a massive scale. The protection mentioned above are essential for a construction site, and their proper usage helps ease the burden of workers.