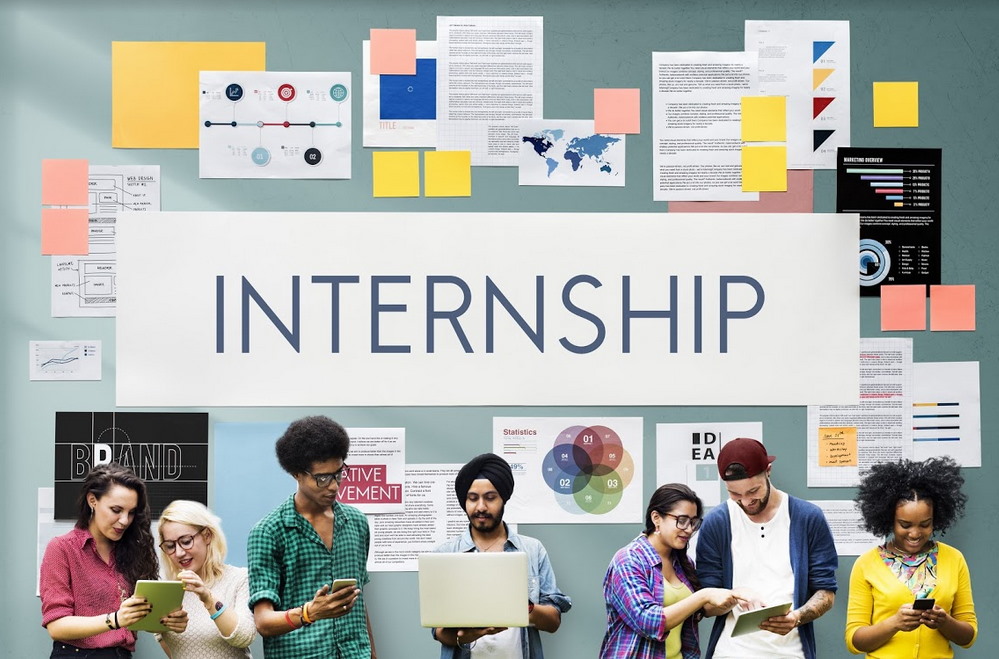 At some point during their college journey, most students have tried joining an internship program. These enriching experiences provide an excellent opportunity for young workers to begin strengthening their resumes while also building their network in their industry. Additionally, these opportunities are becoming the most popular stepping stone to full-time work and are already offered at any time of the year, unlike the conventional summer internship programs.
However, young workers with little or no work experience can also find them challenging. Three months spent adjusting to a new environment can affect an intern's ability to make a lasting impression. 
One's internship can provide great value in the transition between university life and the beginning of a career. And what's even better news is that some internships are already paid. Although this will still depend on the company, it's a significant change and an effective way of motivating interns to do their best with their stint jobs. 
It takes more than showing up for an internship to reap its full benefits. Having said that, take a look at some of these tips to make the most of your internship:  
1. Treat Your Internship Like It's Your Real Job 
Many interns consider their placements to be a relaxing break from their studies, which shouldn't be the case. Internships should be viewed as actual jobs. Because the assignment is short, there's no excuse for turning up late, dressing sloppily, or performing below expectations. There's no expectation that you should be perfect or that you'll never make mistakes, but you should strive to come to work every day with a positive attitude. According to David Easton, "Believe in yourself is important because employers love to see their interns thrive"—therefore, try your best while fulfilling your internship.  
2. Take Notes Of Your Tasks And Learnings 
An internship can seem to pass by quickly. You'll have a great reference point for future job applications and in updating your CV. However, that's only if you make sure you keep notes as you work on a project or learn a new skill. In addition, this approach will allow you to transform your real-world experiences into employable ones. This will be beneficial soon enough when you're tossed out job-hunting in the corporate world. 
You're responsible for arriving on time (or early) in the morning, attending meetings prior to the starting time, and completing tasks according to the deadline. Punctuality consistently topped the list of success factors for interns, according to many professionals. 
You have a limited amount of time for internships, so be 100% committed. In addition to being a guest in a new environment, interns are also colleagues. Make sure you show respect to your colleagues by showing up on time. 
The instability of economies everywhere has caused to companies be concerned about finding ways to help the youth. Consequently, you must do your part to gain as much knowledge and skills as you can to prepare for the future. Those who have worked part-time in retail and food services while still in school may find internships their first experience exposed in an office environment. From getting out of your comfort zone during the premeeting small talk to knowing your specific tasks and job roles, your comfort level in an office setting will improve as your training accelerates. 
Additionally, knowing industry jargon helps you decode job postings, write effective cover letters, and sound like an industry expert during interviews. Therefore, be mindful of the tools used at work and the terms mentioned during meetings. Becoming more familiar with the workplace will help you gain confidence.
Interns shouldn't be afraid to ask questions; all the other staff knows you're there to learn. You should be able to talk freely with your co-workers about business or industry topics that interest you while at work. Hence, be very attentive to their answers to your questions as these are going to help you through your internship or later on when you're already starting your career.
You can also clarify any grey areas of company conduct by asking questions. For example, you may be working on a confidential team project that can't be discussed outside the office, but you wouldn't know this unless you specifically asked about it. So don't hesitate to ask.  
6. Try To Volunteer As Often As Possible 
Your internship will be more valuable if you volunteer for additional tasks. Not only will you appear enthusiastic and diligent, but you'll also look more qualified. It's best to try as many things as possible to get experience for your CV. Also, it may help you determine the type of job opportunities you'd like to apply for in the near future. 

Conclusion 
It takes a lot of work to complete an internship. Just following the instructions given to you isn't enough to make a difference. Make the most of your time with the organization, from being punctual and open to feedback to doing exceptional work.