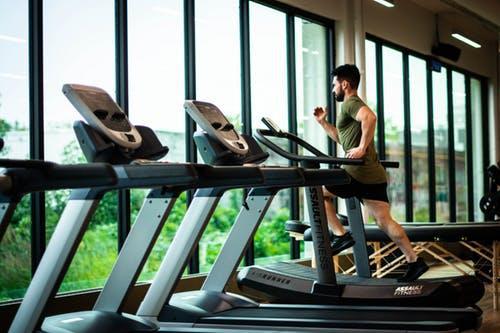 Are you standing clueless in the middle of the gym? Do you hear multiple dialogues? But still do not know where to take on this journey? Which exercise will be better to do? Which fitness formula should I follow? What if this exercise regime happens to do the worse instead of doing any good? Having all these queries are very reasonable for a person who does not have visited the gym or any fitness facility at all. Because there are so many cons attached to this field that most of the people ended up doing nothing and try to accept their physical condition as it is. However, this is not the right way to look at it. If you are willing to live a better healthy life, then you deserve to live it that way. Just make sure you get the right person to take any advice and best facility to go to.

How do you know that this fitness facility is right, has a cable machine and just according to your needs? You can get the answer by merely looking at their machinery and equipment. They are the essential element of any fitness facility, and if they are in good condition and have the best features, then you should not look for anything more. Because using exercise machines can double up the turn out processing and provide you with much better results.

WHY EXERCISE MACHINES ARE A NECESSITY
If you want to lose weight you need a treadmill to run, if you're going to build muscles in your arms you need shoulder press and biceps curl bench, if you want to work on your back then you are good to go with stationary bicycle, step machine or Elliptical trainer, to burn excess fat rowing machine is the best option to take, for leg work leg press and leg extension machines are just excellent to go with, and smith machine if you wanted to work on both your upper and lower body. These are the most common equipment options one fitness facility is offering.

However, you must learn these basics that include their names and basic functionality. Because as opposed to the common belief, most of the machinery is not for whole-body training but limited to just one specific muscle or area of the body. Furthermore, the use of machinery is equally essential as choosing the right option is. If you are trying to improvise and making it work in multiple ways, then most probably you can harm yourself or in the long run, not have been able to get the most desired results. Keep on reading and learn how to choose, use and gain the best results with the gym machinery.
Safest gym machinery:
If you are not in the mood of doing heavy exercises and follow a strict and specific fitness regime, then try to use the most reliable gym machinery. The most reliable gym machinery includes the most common equipment such as machines like Smith, Cable tower, stationary bike, step machine, treadmill, and rowing machine. All these equipment are the safest to use as far as their side effects are concerned most due to the fact they are straightforward in functionality and can be easily installed at any place.

If you are planning on making your private gym at home so you can be able to exercise whenever you have time, then this machinery can be easily fit in. You can just have a treadmill, stationary bike and back press with dumbbells and your routine fitness plan is on the go. With these types of machinery, you can boost your strength and stamina, can burn all the fats and extra calories, build up muscles, boost energy levels, strengthen your joints by decreasing the tension, maintain your balance, increase your fitness level by increasing your recovery rate, build specific muscles and so much more.

The stationary bike is the most popular gym machinery. It is used to burn extra fat and calories; however, it can play an essential role in building leg muscles. It is a piece of multipurpose equipment that is not only used to get thin but make you able to strengthen your body stamina and weak muscles. Cable tower is another versatile equipment. It has adjustable cables and wires, weight lifting option and other attachments that can make you able to do a variety of exercises.

This machine is highly recommended for the women as it is not only safe to use but also has excellent benefits implied on the whole body. Step machine is majorly used to recover from back pain, but it is used as a starter and makes the user able to increase their stamina and strength. Using this machine is like climbing the stairs, however in a relaxed and most chilled out way. Great for both men and women and especially for beginners who do not know where they should start. They first need to get on this equipment and work on increasing their overall working out time.

Furthermore, the treadmill is another first option. It is the most widely used gym machinery. You can find it almost at every home. Just because it requires to walk and walk and run if you think you can handle it. It is a warm-up machine so you can do heavy exercises later on with more concentration and better strength.

Simple gym machinery is for those who are either beginners or not into following any substantial and strict regimes. But interested enough to pull up dumbbells twice or thrice a week and looking for some daily snack option. For them doing a treadmill and getting onto a stationary bike is the best option. As in this way, they will not only be able to maintain their health.

Isolation exercise machinery:
Isolation exercise machinery is the type of equipment that is always in demand and can handle multiple jobs. They work opposite to the most popular gym machines does. They are used to build specific muscles. So if you get your back injured in an accident then to recover, you do not need to go for full body treatment but just work on one muscle that is in need to be cured. Isolation machinery, as the name suggests used to work on specific muscles. Most common among them are chest press, chest fly, shoulder press, lat pulldown, cable row, Biceps curl bench, Triceps extension bar, leg press, leg extension, adduction equipment, abduction equipment, abdominal crunches, backrest bench, back extensions, etc.
Chest press and chest fly machine are made to build chest muscles and for chest work. It is the most common machinery and present in almost all the facilities. Moreover, it can be used for biceps and shoulder build-up. Lat pulldown machinery is another one that is made to build the upper portion of the body, including neck, shoulders, and upper back. It is handy for recovery procedures, however, prone to accidents as well. Therefore it should be used in proper guidance.

Furthermore, the Shoulder press is designed to build triceps. It also helps in making shape and toning up the shoulders. Cable row equipment is another machine that can be used for multiple purposes or to build one specific part, subject to the use of it. It is used to do both upper and lower body workout. Among isolation machines, the biceps curl bench is the most straightforward and most accessible of them. It is used to build biceps and strengthen the muscles of the shoulder. Whereas, to build triceps, you need to go for Triceps extension bar. A piece of equipment that is positioned on the wall and has two spring holders.

All you need to do is to stretch them and take them as far as you can. Smith machine is the most advanced and compound isolation equipment. However, one of the most expensive too. It can be used for multiple purposes. As the computer has a weight lifting option, and so does the back press, leg stretch and an adjustable and movable seat. In this way, a person cannot only do weight lifting for the upper body but can complete his squats count too.

Gym machinery is of many kinds and in many shapes. So one can choose according to his lifestyle, needs, and preferences. As for the corporate workers, who have to sit for long hours, treadmill and stationary biking are a must. On the other hand, sportsmen, fitness trainers, gymnastics, and people associated with such businesses need to adopt oppressive fitness regimes. Because only then they can build the required stamina. For them, heavy gym machinery is recommended. However, most people try to do exercise on their own without using any equipment. For them, it is necessary to understand that all these types of equipment are made in a certain way and make the exercise more comfortable as they have the pressure points and positions that make you able to get faster results in no time. Simply, you need something to exert pressure on your muscles, and this is precisely what these types of equipment do.