Written by

News Feature Team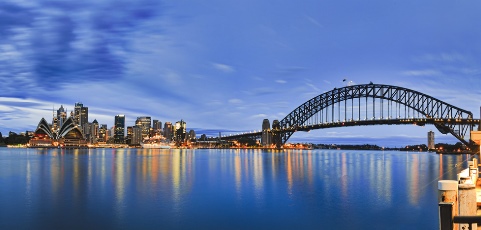 The Australian property market and, more specifically, Melbourne and Sydney are thriving. Amidst all the speculation surrounding the continued strong capital gains, there is still the undeniable fact that property prices are doubling every eight years. That is a compelling statistic and means sitting on one's hands can be a costly exercise.
Existing or new
Home builders in Sydney are experiencing an influx as first time buyers, priced out of the inner-city market, are searching for the next boom suburbs. With governments investing in infrastructure, it is understandable shrewd investors and those looking to gain a foothold, may recognise a goldmine of opportunity on their doorstep.
In the argument for and against building from scratch over buying an established property, buyers often feel building a new home is venturing into the unknown. Many view existing property as a known quantity, something you can inspect and evaluate.
Conversely, others have been burned by purchasing an existing property only to discover a myriad of costly issues have been 'papered over'.
For first time buyers, building new is often the more affordable option.
Government incentives and lower financial outlay, point to it as the surest foot in the door toward home ownership. The trick is to use the services of reputable and professional home builders who have a transparent process, from beginning to completion and beyond.
First-time homebuyers would do well to recognise the potential in developing areas to realise the highest return from their investment.
Know your market
To anyone unfamiliar with the local market, researching local online resources such as real estate websites can provide a snapshot of infrastructure, sold prices, amenities and the demographic of neighbourhoods. Read reviews such as those given on Homely.com.au and similar sites.
Financing and deposit
In a rising property market, saving up for a deposit can seem like climbing a mountain in lead lined boots. As we will see a little later, Government incentives and grants can go a long way to easing the savings burden. However, ultimately, most lenders will expect to see a reliable history of saving. Tips to realising your deposit sooner whilst increasing your borrowing capacity are:
Prepare and adhere to a realistic budget

Pay off credit cards and other outstanding debt

Get a second income stream

Consider share accommodation - (short term pain, for long term gain)
Government grants for first-time buyer
Each state government has grants and incentives in place for first time buyers. These grants are available to Australian citizens who have never owned or co-owned a property in the past. Some examples of what is currently on offer by the NSW Government are:
Either abolished or reduced stamp duty, depending on the property value

$10,000 grant for new home builders up to $750,000

$10,000 grant for new homes up to $600,00
Future proofing
As a first home buyer, consideration needs to be given to buying today for an investment tomorrow. This means purchasing a property which will ensure your financial future.
Consider these tips:
Buy well within your budget. Future interest rate rise may cripple many who have stretched their finances to the limit

Research plans for future improvements to infrastructure. Property values can transform overnight due to new road systems, extended transport services, shopping centres or other conveniences.
Infrastructure
Buying a home well out of reach of reliable public transport or shopping, can mean your time, fuel and energy is eaten up by travel.
For those with young families, living within walking distance to schools makes life so much easier and will maintain the homes value. Medical facilities, freeways and railway stations are always big draw cards and are worth paying a little extra for.
Location
Rather than look at areas which have peaked in value, sniff out those which are on the cusp. These are often areas which border premium suburbs but have yet to feel the reflected growth of prices. For those living near Sydney, consider up and coming suburbs such as:
Shell Cove

Calderwood

Marsden Park
For those lucky enough to be considering the prospect of dipping their toe into the real estate market, history is on your side. The best advice anyone can give is to be conservative and do your research. Real estate is a sound investment for those savvy enough to exploit it. Best of luck!