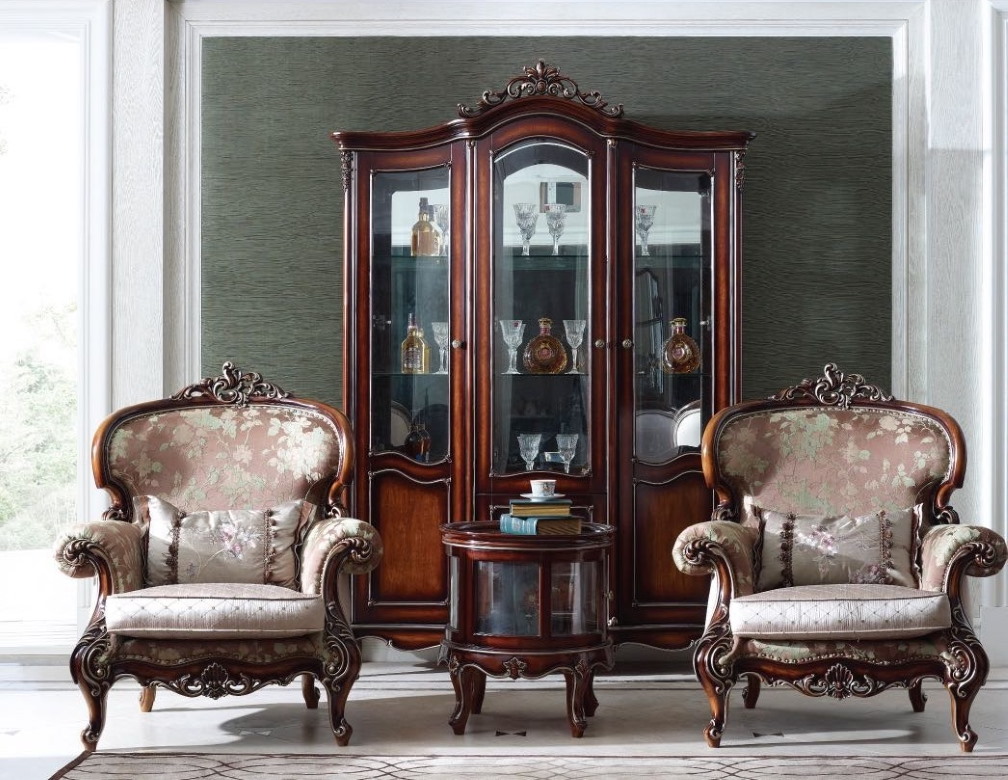 If you're looking to give your living area a facelift, French style furniture is very much back in fashion. Here are some inspired ways to create the French look in your home.
Classic French Sofas
As the cornerstone of your living room, the sofa you choose will have myriad uses, whether it be playing board games with family, reading your favourite book on a Sunday afternoon or watching a late-night movie. It's important to balance great style with comfort and practicality.
French sofas are especially elegant, featuring towering wingbacks, tufted buttons and cabriole legs. When purchasing a French sofa, look for majestic curves, comfortable seating, expert craftsmanship and premium upholstery. Be sure to check out Grand Living and their collection of French Provincial furniture.
Most living areas will work best with a three or four-seater sofa as the centrepiece and a couple of armchairs or two-seater sofas completing the lounge set.
Glass Display Cabinets
A glass display cabinet can be a spectacular way to refresh your living area. Display cabinets have a number of functions and can be used to store and display photos, antiques, liquor and other collectibles.
A French display cabinet is the perfect combination of style and functionality. When purchasing a French display cabinet, look for solid wooden construction, handcrafted ornaments and a timeless design. If you're after a display cabinet that will really impress family and friends on special occasions, make sure you choose a display cabinet with built-in lights.
Compact display cabinets will generally be 1.5m or less in height and are great for smaller spaces, while tall display cabinets are usually over two metres tall and can really add a sense of grandeur to a room.
Buffets, Consoles & Carts
Traditionally used in dining areas, buffets and sideboards are also great pieces to add to your living areas. A beautiful buffet can add a great storage option as well as providing a surface area to lay out nibbles or display family photos.
Whether you're a regular dinner host or prefer your dinners and after-dinner conversations to be cosier and more intimate; the right sideboard or buffet can make your living room arrangement both timelessly elegant and very practical.
A console table, cart or trolley is a very versatile option for your living area and is great for entertaining, being both gorgeously decorative and stunningly functional. An antique drink trolley or bar cart is great for entertaining and adds an old world feel to your home, while a hallway table provides function and character to your entrance area.