Written by

NewsServices.com
With so many diamonds to choose from, it can be difficult to find the one that's right for you, especially when compared to a jewellery store with a much smaller selection. The majority of people prefer to buy jewellery online because of the variety of options and low prices. Take a look at the following step-by-step guide to selecting a diamond. Everyone's diamond search is different, but you might find this to be a good place to start. 
How to Choose a Diamond: A Step-by-Step Guide
It may appear that purchasing a diamond is a difficult task, but it does not have to be. The problem with diamonds is primarily your lack of knowledge about them, the high cost of the purchase, and most importantly the commitment and symbolism of a diamond purchase. The difficult part is over because you have already decided to buy a diamond. However, a diamond purchase necessitates some research and consideration.
Shape 
First, determine the diamond shape that the recipient prefers. If you are not sure and can't figure it out, go with a round or princess cut. Then you can determine a minimum carat weight based on the recipient's preferences. Even the most beautiful half-carat stone will be a disappointment if they have their hearts set on a one-carat diamond.
Begin with the highest quality diamond of the shape and carat weight minimum you identified in steps 1 and 2. Then, gradually reduce the quality until you find a diamond that fits your budget.
Choose a Carat Weight
Is your fiancée looking for a 1 or 2-carat diamond? First, choose a carat weight range that you're willing to consider, such as 0.95 to 1.08 carats. The price rises as the carat weight rises.
Narrow Down on Cut Quality
The cut quality of a diamond has the greatest impact on its beauty. Although cut grades aren't uniform across all vendors, diamond jewellers Sydney recommend only Excellent and Ideal cut diamonds.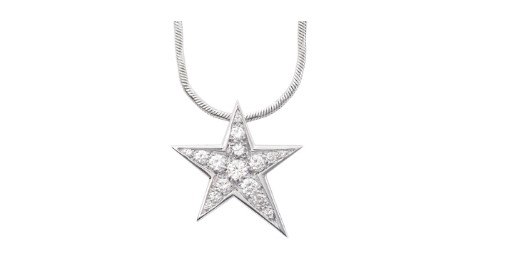 Determine the Color Grading Scale
When it comes to diamond colour, the goal is to find a diamond that appears white. However, you don't have to pay for a D or E diamond to get a colourless diamond. Diamonds in the G to I range appear white but are much less expensive.
It's important to remember that different shapes reflect the colour at different intensities. The colour you choose to balance the diamond's appearance with its price will be heavily influenced by the diamond shape you choose.
Opt for the right one 
You will probably notice that you still have a few options left when it comes to combining diamond attributes for you. So, what happens now? The cheapest option isn't always the best. Diamond suppliers are well-versed in their stock. Diamonds are priced in a specific way for a reason. There's a reason if the price appears to be too good to be true. Consider comparing features such as fluorescence, measurements, table, depth, polish, and symmetry in addition to the 4 Cs.
Bottom lines 
Once you are satisfied with your diamond, purchase it along with a ring setting of your choice online. To purchase the ideal diamond jewellery and follow the steps mentioned above.