Written by

NewsServices.com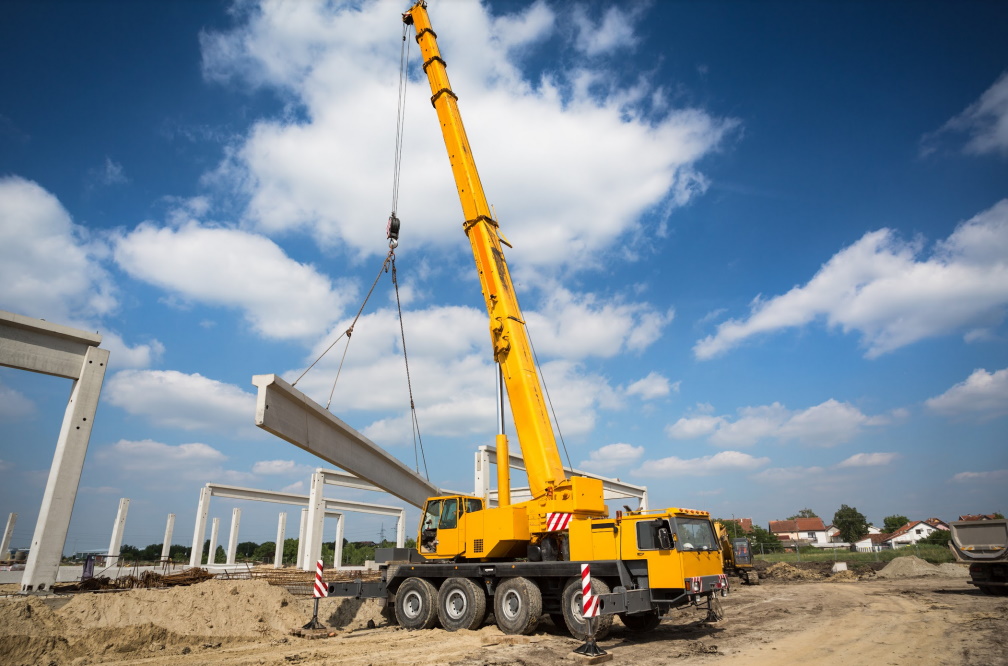 Cranes are heavy-duty machines built to lift and move materials from point A to point B. You'll invariably spot at least one crane at medium- to large-scale construction projects. Smaller cranes may be used in the construction of smaller structures, like residential houses. Regardless of the magnitude of the construction project, cranes generally make the construction process faster and more efficient.  
If you need a crane, it's either you're going to buy or rent one. Some people buy to keep, but others buy to rent them out. The latter is more common. This is where crane rental services come in.  
That being said, here are some of the benefits that come with using a crane rental service: 
1. Flexibility 
Firstly, renting a crane gives you the flexibility that owning one doesn't. This means that you can try out a crane, and if it doesn't work for you, you can try another one. Mind you, cranes come in different shapes and sizes. They're also made for different purposes. Crane hire Sydney services or those from your locality give you the freedom to explore different options. Also, such flexibility will come in handy in the event that project plans or requirements change.
Moreover, owning a crane means that if it's idle, you're losing money. If project requirements change to the extent that your specific crane doesn't match them, you'll have to hire a different one elsewhere. Therefore, renting one from the onset helps avoid this because the machine won't be yours. 
2. Cost Savings 
Buying a crane is expensive and maintaining one is costly in the long term—think about costs for inspections, fuel, and repairs, among others. Owning a crane will burden you with the responsibility of maintenance. However, if you opt to rent one, these costs won't be yours to manage. The crane rental services' machines are largely their responsibility. Moreover, lower costs will likely translate to better profits for you or your company. 
Since your crane rental service company will be responsible for upkeep and maintenance, repair costs are included in whatever amount you'll be charged for their services.  
In addition, this essentially removes the need for you to engage fleet managers and fleet management systems to monitor your crane/s. Fleet management won't be your responsibility. That's one less thing for you to worry about.  
Storage costs are also reduced since you won't have to worry about storage. Mind you, storage doesn't come cheap, especially if you're renting space.  
Moreover, when it comes to insurance, you won't need insurance for the crane. All the insurance costs involved in using the crane is the rental service company's responsibility. What you'll need is insurance for the project you're undertaking.  
Furthermore, the fact that there'll be no depreciation charge adds to the cost savings. The depreciation expense falls on the rental service company.
3. Access To Latest Technology 
Ideally, new machines are usually equipped with the latest technologies available. If you buy one today, all things considered, it could very well be the most advanced piece of machinery you can buy at that price. But, remember, machines depreciate over time. Also, technologies get outdated quickly. New innovations replace old ones. What's new now will be old 10 years from now. Those who keep up with the pace of change will be better off than those who don't. You'd be surprised at the technological advances that can occur within a year. 
Therefore, the benefit of renting a crane is that you can get access to the latest cranes, without spending huge sums of money to acquire and maintain that same machine. Modern machines are more productive since they'll likely have upgrades. So, even if the newer machines fetch a slightly higher rental price, the productivity gains may very well be worth the extra cost. If you have to pick old vs new, always go with the new. 
4. Safety 
Lastly, you won't have to worry about the safety of your employees because crane rental services will use their own experienced staff to operate and repair their own machines. Your employees will be safer in that regard because they won't have to put themselves in danger. 
Conclusion 
In light of the above, please note that a crane rental service will save you time and money because they'll bear most of the risks of using the machine. It's essentially you (the customer) receiving the services of a crane minus all the hassles of maintaining that machine, which is a steal. Moreover, depending on the nature and complexity of the project at hand, a crane rental service is great because it gives you the flexibility you need in the event that plans and requirements change along the way.