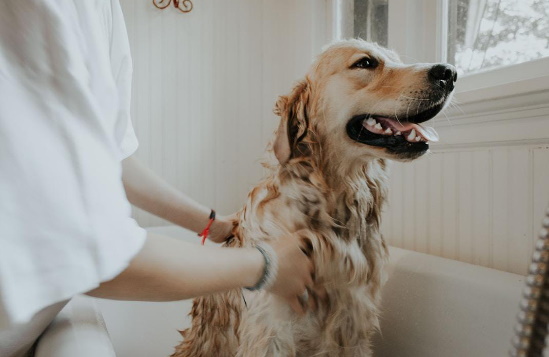 As a pet owner, you have a particularly important responsibility. Your pet is part of the family so like any family member, you want to keep them safe and healthy. Whether it's comparing pet insurers to better manage their vet bills or checking every houseplant before bringing it home to ensure it's pet-friendly, you put in the work to protect your pet and, when illness or injury does occur, help them feel better as soon as possible.
In particular, every pet parent should keep a few particularly critical concepts in mind. By doing so, you can prioritize your pet's health through sickness and health, protecting them from harm where possible and being ready to treat potential problems before they occur.
1. Be prepared for emergencies.
We don't want to imagine our furry friends getting sick or hurt but, unfortunately, it's an inevitable part of being a pet owner. While you can't always prevent a disaster, you can give yourself some peace of mind by finding a pet insurance policy that will help you afford to take your fur baby to the emergency vet or animal hospital, or even a standard veterinarian.
Compare U.S. or Canadian pet insurance companies to find the right insurance policy for your needs—each will have a different waiting period, premium, deductible, and list of exclusions. However, your chosen policy can help you be ready to protect your pet in even a worst-case scenario. Each time you pay that monthly premium, you'll be reminded of your beloved pet and the lengths you go to to keep them safe.
2. Pet-proof your home.
When you first bring your pet home, you likely took some time to pet-proof your home—or, if you didn't, you inevitably found out what you need to change soon enough. However, even long-time pet parents should take time to review their home regularly and ensure they're protecting their pets—after all, it's their home, too!
For instance, you might research your houseplants to ensure you only keep pet-safe plants in the house. If you unknowingly have any toxic plants, ensure they're out of your pet's reach or give them to a friend without pets. Popular options like spider plants and African violets are pet-safe and easy to incorporate in any space. Other areas to watch include electrical blinds, and other potential risks throughout the home.
3. Keep them chaperoned and secure.
Of course, your pooch needs to get outside for walks or to play in the park. Your cat, too, might love to spend time outdoors, hunting leaves or stalking live prey. However, your pet must be leashed and accompanied by you or another responsible human to ensure they're safe.
You can find harnesses for both cats and dogs to take them out to play and keep them securely at your side. Avoid letting your cat wander outdoors unsupervised or letting your dog roam without a leash. This way, you'll reduce the risk of emergencies like a car accident, fight with another pet, or worrying over a lost furry friend.
As a pet owner, few priorities in your life are more important than caring for your pet. From comparing insurance companies and reviewing the terms of your existing pet insurance policy to swapping a toxic plant for a pet-safe Boston fern and letting your pet outdoors only when leashed and under your supervision, there are plenty of ways you can help protect your pet from harm and keep them safe more generally. In the case of an unavoidable emergency, you'll be prepared. In the meantime, you'll be doing your part to keep your fur baby healthy. Taken together, your efforts will keep your pet at your side for the longest time possible.