Written by

NewsServices.com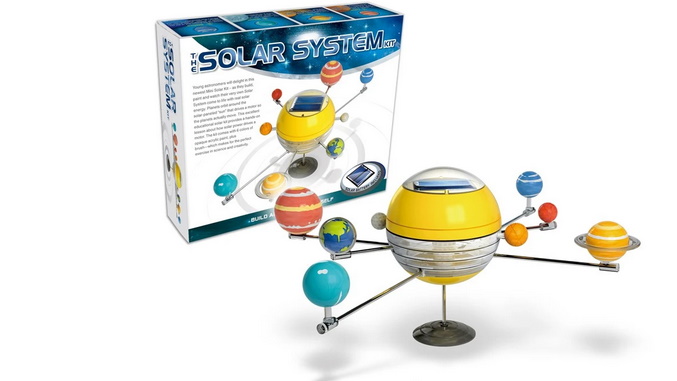 STEM toys are designed to give children valuable hands-on experience with science, technology, engineering, and mathematics concepts. These toys encourage a child's natural curiosity and creativity, which are critical for success in the 21st Century. A growing body of research shows that these toys are valuable for precisely this purpose.
STEM toys come in a wide variety of shapes and sizes, from tools that provide children with valuable experiences with physics to codable robots that teach programming. These toys offer rich opportunities for learning while also stimulating imagination and inspiring creative play. There is a STEM toy for every child and every area of interest, and you can get the best STEM toys online, all you need to do is visit an online store.
Benefits of STEM toys
1. Inspires creative play
Creative, open-ended play is critical for cognitive development. This type of play helps children strengthen their imaginative thinking and problem-solving abilities, both essential components of creativity.
Creative thinkers are better able to come up with unique solutions to problems and think outside the box in various situations. STEM toys make it easier for kids to engage in open-ended play. These toys are designed to introduce STEM concepts, spark a child's interest in STEM, and provide kids with opportunities to practice these skills.
2. Boosts learning
STEM toys make it easier for children to learn the basic building blocks of science, technology, engineering, and math. These toys can encourage children to learn about scientific concepts while also helping them develop fine motor skills.
3. Boosts critical thinking and problem-solving skills
STEM toys provide kids with opportunities to explore STEM concepts more hands-only than traditional classrooms can allow. These toys open up new possibilities for learning by making it easier for kids to explore abstract themes tangibly.
4. Promotes collaboration and teamwork
STEM toys encourage children to work together as they explore STEM concepts. When two or more kids play with a STEM toy together, they can practice communication skills and learn how to resolve conflicts healthily. They can also learn to observe each other's strengths and weaknesses as they work collaboratively on the toy.
5. Can help kids develop STEM skills and interests
STEM toys can encourage children to develop and hone their STEM abilities. When a child plays with a STEM toy, they are actively engaged in exploration. As they learn about the concepts behind these toys, it becomes easier for them to connect abstract STEM concepts and real-life experiences. This early exposure can help kids develop an abiding interest in STEM.
Great STEM toys for every type of kid
STEM toys come in a wide range of shapes, sizes, and styles to suit the needs of all kinds of kids. Whether your child is tech-savvy or more hands-off, there's a STEM toy perfect for them. If you're interested in getting your child a STEM toy, you should go online to buy them. With an online store, it is easy to get the best STEM toys for kids.
STEM toys are great ways to encourage children's interests in science and technology. These sets are designed with STEM learning in mind - they make it easier for kids to experiment with scientific concepts and develop STEM skills that can benefit them for a lifetime. In addition, these toys are fun to play with, so they provide kids with hours of learning opportunities without feeling like a lesson. If you're interested in getting your child a STEM toy, head to an online store today!