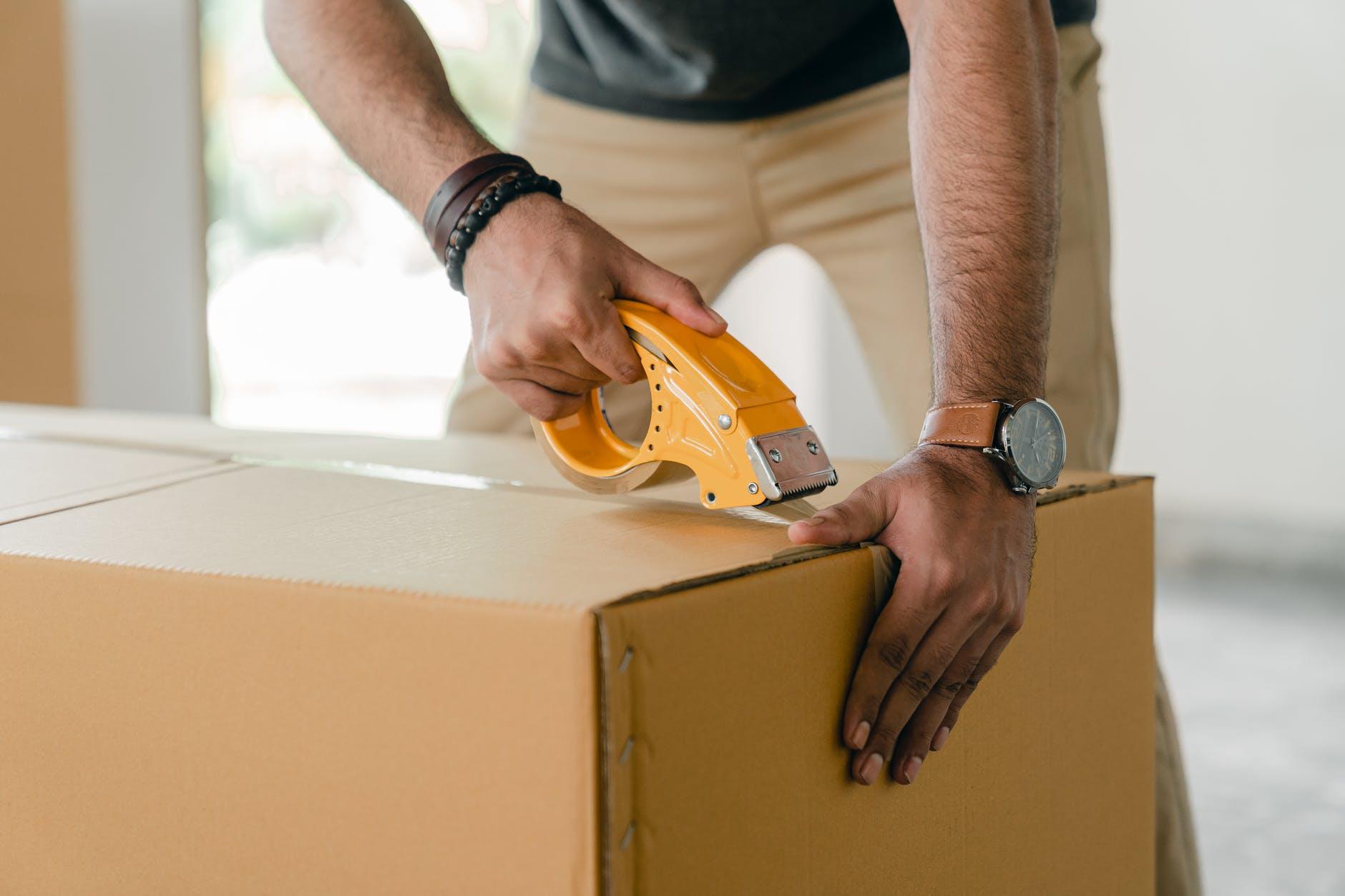 Lifting and loading large items onto a truck requires much energy, but this is not an issue when the moving process is overseen and conducted by a full-service moving company. However, it can become a primary concern when it is a do-it-yourself move. Thankfully, though, DIY moves are more feasible and fast when done with the correct supplies.
Supplies like dolly and moving straps are used for heavy lifting during moves. The only difference is that dollies are hand trucks made from metal or steel and have limitations because they cannot be used to navigate heavy loads through specific areas while moving straps are made from nylon and have no limitations.
Not everyone knows how to use a moving strap, but it is essential to know how to use it when planning for a DIY move. This is because moving straps are more cost-effective than dollies; also, they have no limitations. This article contains details on how to use moving straps effectively. Read on to discover more.


What Are Moving Straps?
This heavy lifting tool applies the principle of leverage by distributing the weight of the heavy item across the object and lowering the item's center of gravity, thus making it easy for an individual to lift items of extreme weight.
There are primarily two types of moving straps used in carrying large objects during a move, and they are:
Forearm moving straps: Using the directions in the manual of most forearm moving straps. The straps are knotted into loops and then placed beneath the item to be moved. Then lifting the objects involves the application of safety lifting regulations that stars, "objects are to be lifted using the knee." These straps are worn on the forearm and are restricted to large but heavy objects like mattresses.

Shoulder moving straps: Shoulder straps are knotted into distinct loops. The type of knot depends on the object's weight. It is worn over the shoulders to form an "X" crossing at the back, and the object is placed on it such that the object is centrally located on the strap, and lifting is done using safety lifting regulations.

General Guides For Using Moving Straps
These guides cover the general use of moving straps; the strap's manual will help for a specific use. The general steps to take when using any moving strap are:
Know how to position your moving straps to avoid injury. The instructions contained in the producer's manual are helpful.

Use correct clothing because straps tend to leave scratches and scraps because the object's weight is acting downwards. Hence, improper dressing results in severe injuries.

Be acquainted with the route you intend to navigate with the item. This helps know how to navigate the area and obstacles to remove or avoid when carrying the load. It also helps know the precautions to take to avoid injury.

Lay the lifting straps on the floor and place the object on it, ensuring that it is centrally located, resulting in an even distribution of weight

Use correct safety lifting techniques (lifting using the knees with a straight back, not hunched back).

If the lifting is done with a partner. Ensure that you guys move in unison.

Conclusion
Moving straps make DIY moves easy and effective because they are easy to use and have no limitations. This article has detailed guidelines to help anyone use moving straps effectively. Transporting large items and equipment with moving straps, still requires a great deal of care and responsibility. If you'd prefer to let a professional do the work for you, consult a professional removalist, such as Richards Gold Coast Removals.