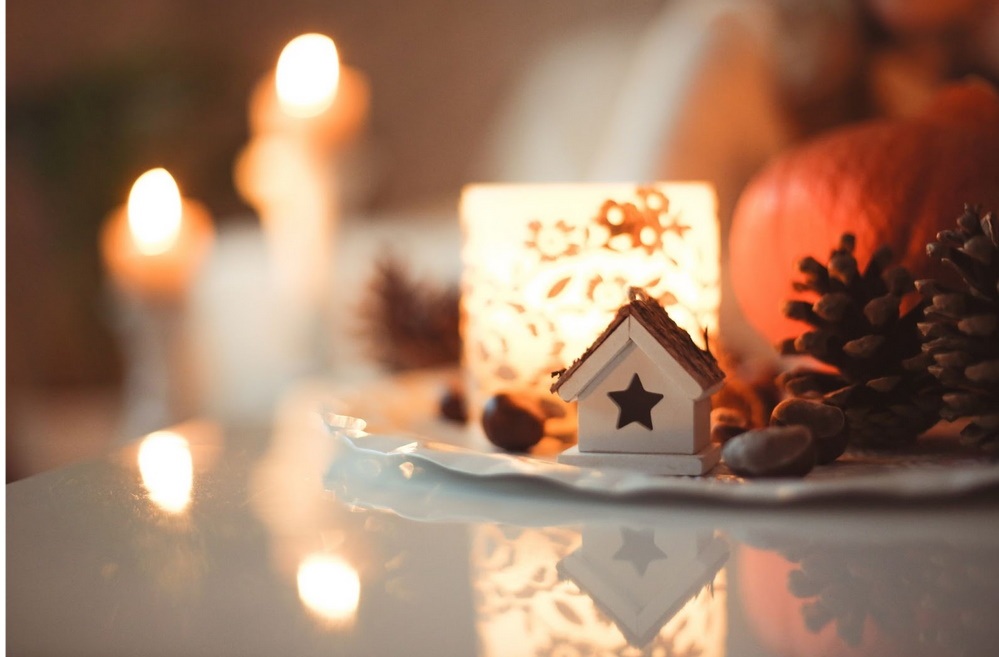 There's always a lot to do to get ready for the holiday season, especially when it comes to your home. The golden rule is to start early for the best chance of getting it all done in time.
To help you prepare your home for the holidays, here are 6 things to do right now before the season starts:

1. Get the Helm Ready
The helm of the home during the holidays is very much the kitchen. It is where you make food and plate it up in festive cookware, create yummy welcome drinks for guests, and have fun baking sessions with the kids. You might even make glitter pudding for Rudolph on Christmas Eve.
To prepare this important space for the holidays, you should give it a good clean (including the fancy china) and make sure everything is in working order. Nothing ruins Christmas like a major appliance breaking!

2. Prepare the Guest Bedroom
During the 202 holiday season, people across the world were faced with headlines telling them to stay home and stay safe. This year, many people plan to make up for lost time with huge holiday celebrations. This makes preparing the guest bedroom more important than ever before.
Dust everything off, wash those sheets, add some fresh flowers, and ventilate the space. That way, your loved ones will feel comfortable in your home during their stay.

3. Get Extra Storage Sorted Out
During the holidays, we need plenty of storage space for festive food, decorations, gifts, and extra furniture for guests. Organizing storage areas that are dry, clean, and secure is an essential holiday preparation step. Doing so will ensure you don't end up feeling squashed in and cluttered as the celebrations begin.

4. Have a Fall Clean
Everybody knows about the spring clean. Indeed, 69% of households engage in this major cleaning event every year. However, the fall clean doesn't get much recognition.
Though it may not be famous, the fall clean is just as important as its spring counterpart. It is an opportunity to freshen up the home and prepare it for the season of excess. A good fall clean should consist of the following: 
* Deep cleaning;

* Stowing away summer items; 

* Winterizing the hot tub and/or pool;

* Completing essential repairs'

* Winterizing your garden;

* Decluttering. 
5. Improve House Hygiene
Holidays are different now that we all have a higher awareness of viral and bacterial diseases.
To prepare your home for this time of the year, why not add some antibacterial gel stations around the house? Last year these gels cost over 80% more as they became a pandemic staple. Now, they are back to normal affordable prices and they come in yummy-smelling holiday scents too, like apple spice and cinnamon! 
Add as much fresh air as you can get (weather permitting), ample soap in the bathrooms, and an aroma diffuser with fresh and festive scents like pine, sandalwood, and mint. These simple steps will have your home feeling fresh and festive the whole season through. 

6. Check Over Your Decorations
Avoid a broken bauble underfoot, or a string of blown-out festive light bulbs by checking your decorations before decorating day arrives. We spend an average of $60 dollars on new decorations every year, but that is usually because of poor care and maintenance. So, store your decorations neatly, check them before the holiday season arrives, and you'll know everything is working and breakage-free.
With advanced preparation and a bit of loving attention, your home is sure to be beautiful, decluttered, clean, and welcoming this holiday season!