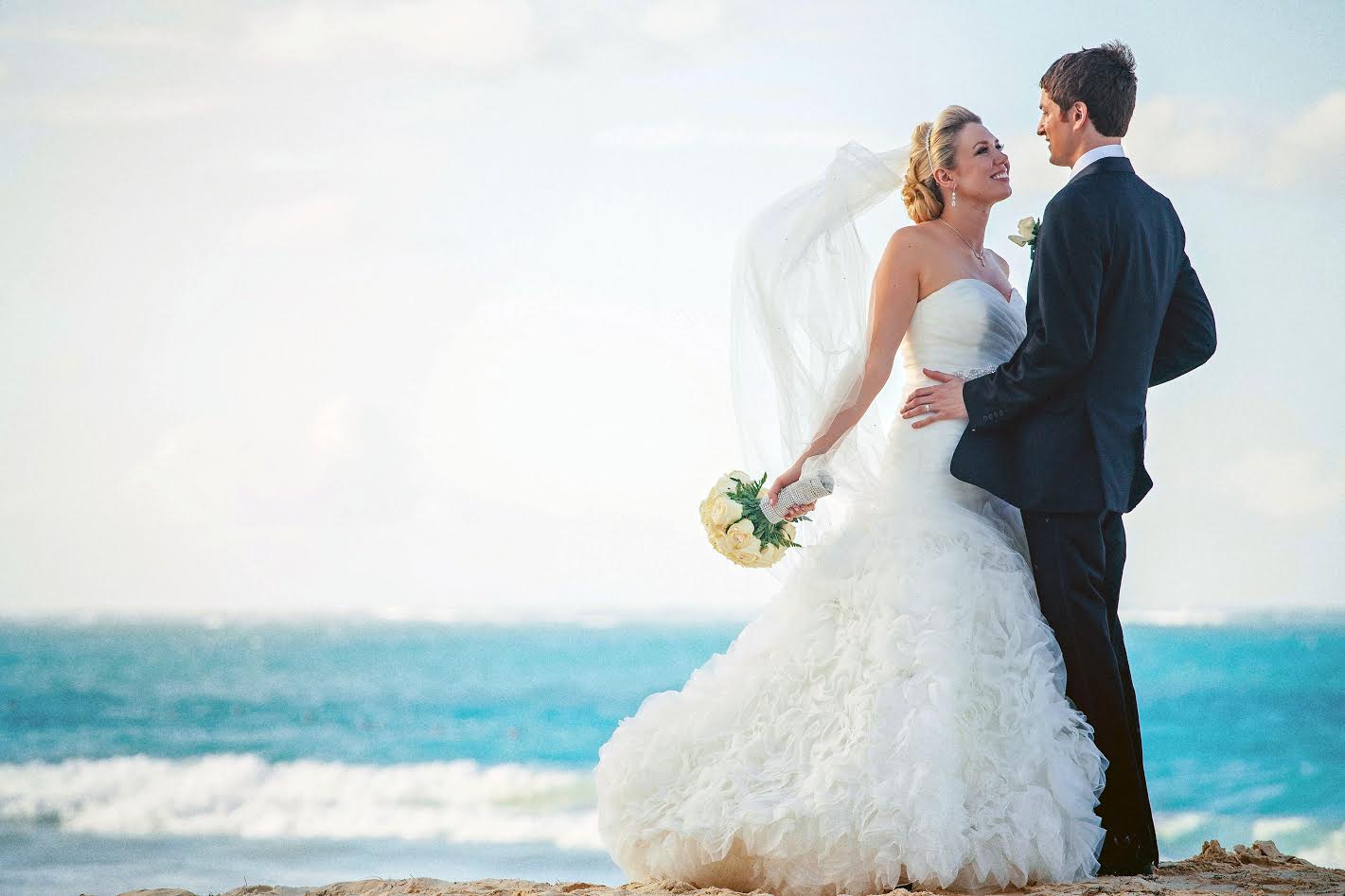 Australian couples are increasingly bucking tradition in favour of a wedding with an exotic back drop and a reasonable price tag. And given the average wedding now costs more than $65,0001, this is no surprise.
With wedding season officially here – October and November being the most popular months for nuptials2 – Claudio Saita, Deputy CEO and Executive Director in Australia for Tokio Marine, underwriters for award-winning World2Cover travel insurance, warns that some of the most precious items are often inadvertently left at risk when planning a wedding abroad.
"Twenty eight per cent of brides spend over $2,500 on the all-important wedding dress2, but when travelling, most luggage is only covered up to the value of $1,000 per item – leaving a big shortfall should anything happen during the trip."
For brides and grooms getting hitched overseas this spring or just starting to plan their destination wedding, the team at World2Cover have provided six top tips to ensure this dream day doesn't turn into a disaster:

The rings – The good news is, the rings can be entrusted to the Maid of Honour or Best Man as they do not have to stay with the insurance policy holder to be protected. However, check your cover prior to departure as there could be exclusions if they are left in checked luggage or unattended in a vehicle.
The dress – If you don't want to let them out of your sight you can transport it as carry-on luggage. However, being a larger item, you will likely be asked to store it in an overhead compartment during take-off and landing. Other options include shipping it beforehand or even buying the dress its own seat on the plane!
Destination – If you're planning to go to an exotic location, add a reminder in the 'save the date' for guests to check with their doctor about any required immunisations. How long you're going for and the season you're travelling can also affect which vaccinations you need, so the more detail you can provide the better.

The food – Food-borne illness is a major cause of sickness overseas3. While buffet service is popular at weddings, leaving food in the open for long periods can increase the chances of disease causing bacteria and viruses. Help evade any unwanted tummy bugs by avoiding seafood dishes and providing guests with hand sanitizer.

Cancellations – Flight cancellations can and do happen. This could impact on your venue, caterers, celebrant and more, if you can't get to the altar in time. Check travel news sites before you book and prior to departure as well, as your dream destination could be flagged as a 'do not travel zone' at little to no notice. If you purchase travel insurance as soon as you have booked, this won't be an issue as you are covered for cancellations and if the destination becomes an off-limits area*.

Honeymoon plans – Whether you're planning to relax by the pool or fill your days with adventures like scuba-diving or cruising after saying 'I do', purchase an insurance policy that covers your entire trip – from the day you leave to the day you arrive home, including all the activities in between.
"More and more Aussies are heading off-shore to popular beachside destinations such as Bali, Thailand and Fiji, as it is predicted they can save up to three times what they would pay for a wedding at home. Of course, total costs can vary depending on the destination and number of guests, but savvy couples can opt to reinvest any extra cash into other items – from the rings to unique honeymoon experiences, which will stay with them long after they return home," Mr Saita concluded.
For more information on the coverage options from World2Cover, visit www.world2cover.com.au.
*Limits, conditions and exclusions apply. Please read the PDS and full policy to ensure the cover is right for your circumstances.
Visit Holiday Centre for travel ideas
1 2015, Bride to Be magazine Cost of Love survey