Written by

News Feature Team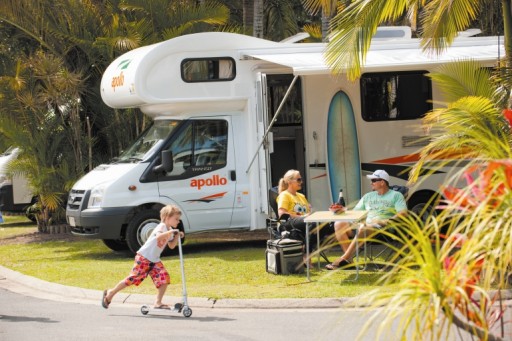 One of the best ways to road-trip through your favorite countries is to either rent or buy a camper and travel in comfort and style. Traveling in a caravan is not only a fun experience, but it ensures that you have a place to sleep, no matter what. It makes it easy to get around, to explore your favorite destinations and have a great time, especially when you find a great deal for a camper in caravan sales.
Can you imagine being able to travel through your favorite country to all the beautiful natural locations where you don't have to worry about finding a hotel to stay in or camping in the wild in a tent? Caravans are what road-trip dreams are made of.
Following are some tips on how you can find the best deals out there:
Look around as much as possible. You may be tempted to buy the first motorhome that seems to be a good deal, but before you do that, you may want to check around some more. Chances are, there is a better deal waiting around the corner. Look at as many different places as possible, because when it comes to a purchase as big as buying a motorhome, you want to be sure that you've made the right choice before signing the papers.

Don't be afraid of purchasing a used one. While a brand-new camper may be an attractive idea, there are some used ones that work well, haven't been used that much and which are typically priced at a more affordable price than a new one.

Be patient while shopping. You may find a fair offer and want to jump on it and in some cases, this may be a good idea, but to be sure that you find a great deal, try to be patient through the process. Purchasing a caravan is a big deal and you want to be sure that you are paying a fair price for a good one.

Research online before setting out. An excellent way to find out about prices before shopping and to be completely informed is to look online. Don't just look at caravan sales in your area, but research pricing and specs in your country. This will help you to be sure about how much campers are worth, depending on specs and use and can help you make a more informed decision.

Don't be afraid of negotiating. Some people are afraid of bargaining, but when it comes to spending this type of money, there is no shame in trying to get a better deal through negotiating the price. While most motorhome companies will price their vehicles fairly, you never know when they may be trying to make an extra buck when you could be getting the camper you want for a lower price.

Talk about the competition. This may not always work, but if you have been to different dealerships and have seen variations in prices, bring this up to the owner of the camper that you really want. Talk about how you are torn about where you will want to buy your vehicle. For the most part, a dealership will be willing to go down a few thousand dollars in order to make a big sale. There's no need to make up stories to get a discount, but do show the dealer that you have other options that may be better for you. This will help them to consider a possible discount.

Don't be afraid to get the nitty and gritty details of the camper that you like. You may have found a fantastic deal on a motorhome that seems to be your "dream camper," but before you go throwing your bills into the air, catch your breath and try to find out more about it. Find out if the motorhome has had any problems in the past, if it's been involved in an accident, if everything works well, or if it will last for years to come. Some "great deals" may simply be dealerships trying to get an eye-sore off their lot.

Wait for certain times of the year. It may seem odd, but there are certain times of the year when you may be able to get better deals. People tend to go shopping for motorhomes during spring and summer months which means that finding deals can be challenging during that time. Come winter and dealers are looking for a way to make some extra holiday money and their campers aren't selling like hotcakes. That's when you can expect to find great discounts and excellent prices.
Finding the right deal for a great camper takes time and patience and plenty of shopping around in your city's dealerships to find the best caravan sales. Be bold in negotiating the price you want and try to shop around for the deal that you deserve. Happy road-tripping!