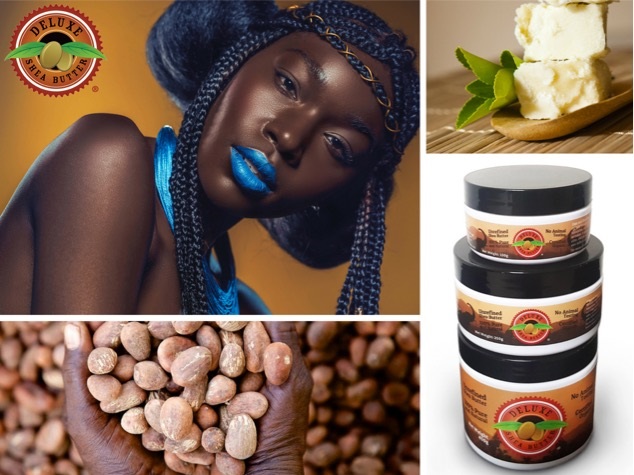 When it comes to unadulterated skincare, not all Shea creams, lotions and skin salves are created equally. 
Unrefined Shea butter, with its slightly smoky smell and silky feel on the skin, is a yellowish or ivory coloured natural fat extracted from the almond-like fruits of the Shea tree. Grown along the West African savannah, this fruit is considered a skin-loving botanical and is celebrated by the locals for its cosmetic, nutritional and medicinal purposes.   
Now a staple in today's western culture, family-owned and Adelaide-based company, Deluxe Shea Butter, are educating Australians on the healing qualities of this multipurpose skin salve, while pioneering West African fair trade practices, sustainability and environmental conservation efforts.
Rich in vitamins A, E and F, including stearic and oleic acids, 
Deluxe Shea Butter's certified organic skin salve offers a range of hydrating, rejuvenating and protective benefits; including the treatment and relief of dry skin, psoriasis, eczema, blemishes, skin discolouration, scars, stretch marks and wrinkles. 
As a multipurpose miracle cream, 
Deluxe Shea Butter helps protect the skin from environmental stressors, including UVB and UVA damage, and contains high concentrations of antioxidants to sooth the appearance of fine lines, wrinkles and keloids by hydrating the skin and restoring collagen and elasticity. 
Also ideal as a massage oil for babies and adults alike, Deluxe Shea Butter helps reduce inflammation and rashes, and can even help relax stiff muscles due to its anti-inflammatory, emollient and humectant properties. 
Certified organic, Deluxe Shea Butter sources its A-grade Shea butter directly from female co-operatives that operate within the Kumbungo district of Ghana as these fruits are considered the best in the world due to their desirably natural chemical balance. 
The creative process, which draws upon traditional methods, involves the 
collection, cleaning, segregation, drying, and pounding of the Shea nuts into a paste where it is then mixed 
with water and agitated by hand to produce a form of curd. This top layer is collected and then purified into an oil and left to cool and solidify, resulting in unadulterated, pure Shea butter.