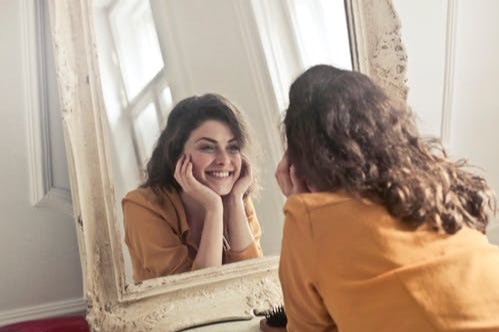 Cosmetic surgery is certainly reaching its highest peak with over 23 million procedures performed worldwide in 2017. From surgical procedures such as rhinoplasty, brow lift and breast augmentation to non-surgical skin tightening, dermabrasion and face peels, people are reaching more and more every day for the easiest solution for their aesthetic problems. Celebrities are usually the main inspiration for the improvements people want to make with their bodies, and here are some of the stars that have the most desirable body parts.
Angelina Jolie's lips
Plump lips have been women's major aspiration ever since Angelina Jolie showed up with her perfect pout. Perfectly symmetrical upper and lower lip with just enough plumpness to make the lips sensual and seductive. That is precisely why so many women reach for lip fillers and other cosmetic procedures that would give them at least nearly as gorgeous pout as Angie's. Aside from Angelina Jolie, Scarlet Johansson is also one of the famous actresses that women all over the world envy for her sexy lips.
Matthew McConaughey's abs
The smouldering body is just one of the reasons we love Matthew McConaughey, which is precisely why men all over the world strive to get his six-pack. However, sometimes it's not easy to get the perfect abs if you've been fighting the stubborn fat around your belly. That's when a coolsculpting procedure can be a great solution to losing weight. By freezing the stubborn fat cells, there is no need to starve yourself or reach for more invasive methods of weight loss. With a dedicated workout program, you could easily get Matthew's, Zac Efron's or maybe The Rock's six-pack and hot body and become the next hottie of the town.
Kim Kardashian's buttocks
Kim Kardashian's hourglass figure leaves breathless both women and men all over the world. Her tiny midriff and curvaceous hips make her the perfect little object of desire for people across the globe. Even though it's highly debatable whether Kim has put implants in her behind or not, we still have to thank her for bringing back and promoting the trend of a curvaceous physique. With the help of liposuction, strenuous workouts and a balanced diet, women all over the world try to shape their bodies in order to look exactly, or at least as similar as possible to the famous Kardashian. Other than KKW, Salma Hayek's gorgeous silhouette is also on the list of most wanted women's bodies.   
Madonna's cheekbones
A beautiful face is the biggest asset of most stars. That is precisely why so many people admire Madonna's perfect cheekbones. While with the help of makeup and so many contouring techniques we can enhance the shape of our face, cosmetic surgery is still the number one help that offers impeccable results. However, it's imperative that you don't go too far because too many surgeries can lead to a seriously unnatural look. Aside from Madonna, Jennifer Lopez and Jennifer Aniston are also some of the women of Hollywood who are known to be the biggest inspiration for many people's face enhancement.
From wanting Madonna's cheeks to Angelina Jolie's lips, people are ready to give an obscene amount of money on making their body parts match those of the celebrities. Be it because they believe it's the epitome of perfection, or because they want to say it's the same nose as Natalie Portman has, cosmetic surgery has certainly gained in popularity and is one of the first solutions for any dissatisfaction people experience with their bodies. However, you should know that cosmetic as any other surgery comes with certain risks, and you should consult your doctor first as well as an experienced surgeon before you decide to go under the knife.