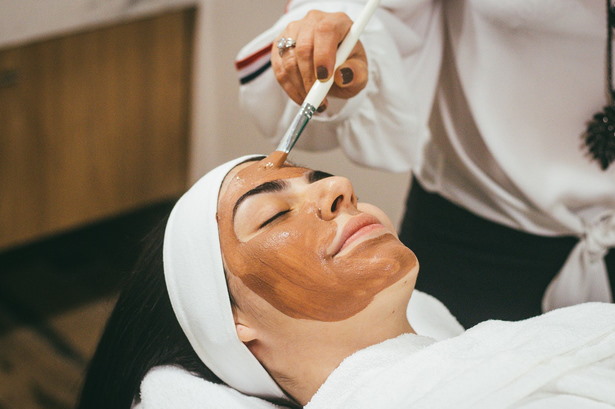 Having oily skin can be frustrating, and something you've been probably dealing with since you hit puberty. You wash your face and within hours it is shiny and greasy again. There's plenty of reasons why your skin might be producing excess oil, some of which are out of our control. Fortunately, by adopting the right skincare routine and with regular facials, you can keep the shine under control.
Skincare Routine Do's and Don'ts
Finding the right skincare routine for oily skin is challenging, and it requires diligence. Everyone's skin is different, so you may have to customize your routine based on what works best for you. The four main components you'll need are:
A good cleanser: Most people think they need a strong cleanser for oily skin, but if it is too harsh it can actually trigger more oil production. Instead, use a gentle, mild cleanser twice a day. Look for products that are for sensitive skin.

Exfoliation: It's necessary to remove dead skin that can block pores and create more oil, so exfoliating every other day (best at night) is essential if you have oily skin.

Serums/Spot Treatments: This step is optional if you have other skin concerns like acne or uneven complexion. Products labeled

"oil-free" or "noncomedogenic"

are your best bet.

Moisturizer: A common misconception people have about oily skin is that they do not need to use moisturizer. Unfortunately, it is possible to have greasy, dry skin. Make sure your skin is hydrated by using an oil-free moisturizer twice a day. Look for one that is fragrance-free and contains an SPF of 30 or higher.
Having a strong nighttime routine is important to keep oily skin under control. You should never go to sleep wearing makeup, and try not to touch your face a lot throughout the day. Incorporating regular facial treatments into your normal routine is the ultimate way to keep your skin looking healthy.
Professional Facial Treatments
Regular visits to the esthetician can do wonders for your skin's health. Most spas allow you to create a custom facial treatment based on your needs. You'll meet with the esthetician beforehand to discuss your skin concerns and develop a treatment plan. For oily skin, you'll want to seek out treatments that focus on deep cleansing and balance. Some common professional treatments include:
Decongesting

facial

: The esthetician clears out blackheads and clogged pores that often contribute to excess oil.

Exfoliating facial: Chemical peels and exfoliating facial masks remove dead skin and allow for a deep clean.

LED

facial

: New age light therapy can help reduce breakouts and redness that can accompany oily skin.

Moisturizing facial: Gives your skin a burst of hydration and restores balance to its natural moisture level.
Talk to your esthetician about what facial treatments would be best for you. They will help you develop a regular treatment plan and give you advice about at-home skincare as well.
Homemade Facials
If you can't make it out to the esthetician, don't worry — homemade facial treatments are inexpensive and easy to DIY. With just a few household ingredients, you could make the following homemade facial masks:
Apple cider: Mix apple cider and baking soda to make a natural exfoliating mask. Apple cider can also be used on its own as a toner (same with witch hazel).

Clay: You can buy bentonite clay online and make a classic clay mask at home. Add witch hazel for extra cleansing power.

Turmeric: Turmeric can help clear acne and odds are you already have some in your spice cabinet. Simply mix yogurt, honey, and turmeric.

Oatmeal: Another great homemade exfoliating facial mask can be made with egg whites, honey, lemon, and oatmeal. The lemon acts as an astringent and kills acne bacteria.
Incorporating a few of these homemade masks or professional facial treatments into your skincare routine is the best way to keep your skin's oil level under control. Talk to your dermatologist about your specific skincare needs for the best targeted advice.