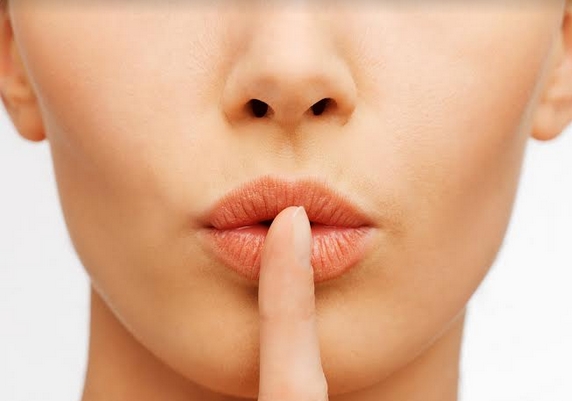 When you first hear the words 'cosmetic injectables' you'd be forgiven for automatically thinking of pouty lips and wrinkle-free faces. While cosmetic injectables can certainly help achieve these, the treatments are in fact much more versatile than often given credit for – assisting to reduce sweating, hydrate the skin or even rid you of that wobbly double chin.
Australian Skin Clinics' say injectables can do more than just smooth wrinkles.
Excess sweating? There's an injectable for that!
Whether it's the warmer weather, a high-pressure situation or just on the daily, hyperhidrosis (or excessive sweating) is something many of us have simply come to live with.
Cosmetic injections are one of the latest and most effective ways to treat excessive sweating. Small quantities of muscle relaxant are placed just beneath the skin's surface to block nerve impulses from reaching the problem area. This deactivation of nerve impulse disables the sweat glands, and decreases excessive perspiration.
Clients can continue their daily activities almost immediately, with results showing within just a few days post-treatment and lasting up to nine months.
Latest in contouring: Chin Sculpting
Cosmetic injectables are the latest in facial contouring and can now help you get rid of your double chin and unwanted neck fat.
Chin sculpting treatments provide a non-surgical solution to remove a double chin by targeting fat cells in the area. The TGA approved treatment uses fat dissolving injections to destroy the fat cells. The body then eliminates them, minimising fat tissue and efficiently dissolving the unwanted cells – leaving you with a slimmer, more defined chin line.
Most clients have two treatments executed over four to six weeks to receive their desired outcome. If there is excess fat under the chin, more treatments may be needed.
Australian Skin Clinics conducts a thorough consultation prior to treatment, which includes an appointment with a doctor or nurse to create a treatment plan and ensure client satisfaction.
Dry skin, scaly hands? Hydrators can help!
Are your hands looking dry, a little worn and lacking in radiance? Cosmetic injectables offer not only hydration boosts for the face, but also for your hands!
Not to be confused with dermal fillers that create volume and plump the area, skin hydrators improve the skins quality by boosting hydration levels. Often called skin boosters, this injectable treatment pumps tiny hydrating molecules beneath the surface of the skin. The substance then gets to work by pulling and holding together moisture beneath the surface, keeping your skin hydrated and radiant.
With all of the possibilities, it's no wonder cosmetic injectables are fast becoming one of the most popular treatments in the cosmetic world. The diverse treatment has proven successful not only for cosmetic enhancements but also combatting everyday concerns such as excessive sweating, double chin and dry or dull skin. If you're interested in discovering what cosmetic injectables can do for you, visit Australian Skin Clinics for a complimentary consultation!
About Australian Skin Clinics

 
Founded on the Gold Coast, Australian Skin Clinics is one of Australia's original laser and skin rejuvenation clinics. Established in 1996, the company has achieved rapid expansion due to its successful business model and growing consumer demand for its services. Australian Skin Clinics offers a range of results-driven cosmetic treatments including laser hair removal, cosmetic injectables, microdermabrasion, acne management, treatments for rosacea, pigmentation, scarring, sun damage and skin care. With services to suit a wide spectrum of customer both in age and gender, Australian Skin Clinics' mission is to make its customer's look and feel fantastic about themselves. The Australian Skin Clinics team achieves this by offering affordable, accessible and effective cosmetic treatments in beautiful, high quality facilities and delivered by experienced, qualified and highly trained team members.