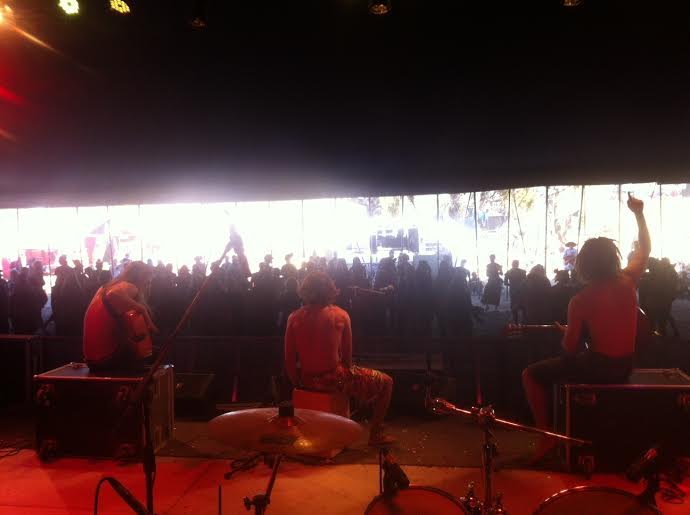 Within the midst of the busked out street anthems of Sydney's contemporary urban districts of Sydney, NSW comes an outlook to Mexican v.s Sydney contemporary musical fiesta art, and unique beats by no other than: "Kallidad" consisting of; Jacinko, Senor Bang Bang & The Raven have successfully spellbound only what best describes a trio of; "mysticism, art and creative expressionism".
Kallidad began in 2009, and quickly designed an inimitable sound. The infamous trio began busking, which almost instantaneously directed to unveil what they now endure a unique form of sound. The band was summoned to perform all over Sydney at an instant. This domino effect of falling pinatas has exploded in a worldwide touring act. As Mexican death day enters 2015, this trio are embarking a new journey to successfully expose their universal brand name!
You will notice their trademark "Day of the Dead" face paint, the band strikes its visual image alongside thier one of a kind sound which plays with the ingenious backbone to kallidad's works via elite personalised touring and events.
The concoction of mixed media & raw edge of high quality use of sound highly compliments the "real" essences of a new experience. kallidad prides themselves in detail settings where each session is customised with the highest of aspect to mirror distinctiveness and strong mood.
Its best well keeping this band at the back of your mind for your next outing, gig following or other social event as kallidad's popularity is a hot chilli in the social scene!
For more information please visit:
www.kallidad.com