Of course, everyone wants to make their next corporate event as memorable as possible. Investing in the right entertainment is vital to take an occasion from just outstanding to memorable. The best event entertainment ideas often integrate seamlessly with your goals, theme, and venue. As expectations of event goers continue to rise every year, it is vital to book the right entertainment that can impress participants with an unexpected experience. Here are creative entertainment ideas to make your corporate event as memorable as possible.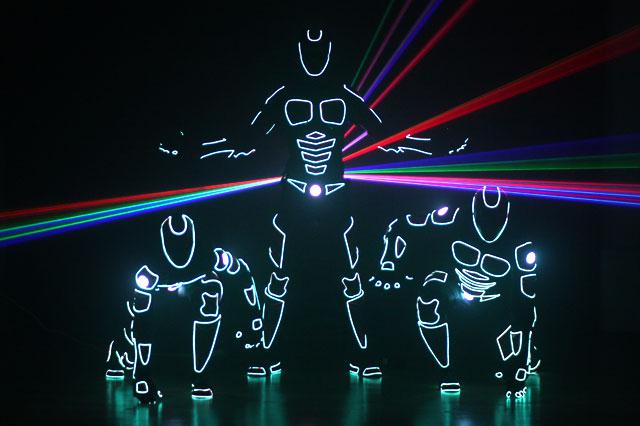 Serve Interactive Drinks and Food
Imagine how delightful event attendees will feel as they see beverages and food stations dotted throughout the venue. It can be anything like a live stir-fry station, cocktail bar, donut wall, or customized champagne. Event organizers can feed their attendees in plenty of creative ways and excite them at the same time.
Caricaturist
For instance, we can consider entertainers such as mobile entertainers, can be a wise decision to get a hit at occasions such as weddings and birthday parties. However, an event organizer has to take it up a notch higher by working with a caricaturist who is tech-savvy when it comes to corporate events.
Customized Swag Stations
Of course, everyone loves free things, but only if they are valuable to them. Most giveaways that aren't useful to recipients end up in the trash. However, a customizable swag station that has plenty of stuff that fascinates attendees is a sure way to send them home with great swag and make an event lively.
Corporate Comedians
Comedians can poke fun at any life facet that borders on the ridiculous and keeps topics business-related, and language clean. Of course, for a memorable event, an organizer has to look out for a comedian who specializes in corporate gigs. However, make sure that the comedian sticks to the line and doesn't get offensive.
Social Photo Booths
People began to take photo booth selfies as early as 1925, and it hasn't changed since then. The only thing that has changed is the technology that powers photo booths. Modern photo booths make it easy for event attendees to take GIFs, videos, and stills and share them through their social networking platforms.
Contests
Making a corporate event a little engaging can make it lively at no time. Caption contests and scavenger hunts are some of the ideas to make a corporate event lively. Even a trivia game that focuses on topics related to the occasion can make it fun.
Magician
Over time, illusionists and magicians have gone from just baby shower entertainers to professional performers in corporate events. Magicians use mind-bending tricks to inspire and awe event attendees. Illusionists can use skills as strolling magic or full stage show to entertain guests on a corporate occasion.
Graffiti Artist
Watching artwork that relates to the theme of the event can be pretty exciting. Consider bringing a graffiti artist to entertain guests with artistic images if you have enough space for it. Attendees will watch the artist as the mural progresses, and the artwork will make the event more engaging than ever. Artistic pieces are the best prizes to give the highest bidders if the occasion includes a raffle.
A Cirque Show
Like illusionists or magicians, circus artists are an expert in imaginary tricks. Over time, circus shows have elevated from an art to an immersive experience. Hiring aerial performers, acrobats, and contortionists are one way of adding some mystique to a corporate occasion.
Casinos
Setting up a casino that has professional croupiers, slot machines, and game tables at a corporate occasion is an easy way to entertain guests. Opt for a rental casino service instead of doing it yourself to avoid the trouble of outsourcing all the required supplies. Being a casino dealer isn't as easy as it appears, so it might be essential to learn the rules beforehand.
Celebrity Impersonators
A celebrity impersonator can spice up your corporate event, but this depends on its theme. These entertainers and actors are skilled at making an event lively by either putting on a show or mingling with the attendees. Consider hiring an impersonator who can mimic anyone in the meeting including the CEO, but of course, you have first to get their approval.
Fire Performers
Whether it's a dancer, juggler, or fire-eater, a fire performer can add a little drama or sizzle to a corporate wedding or birthday party. Take advantage of all the social shares that these fire performers will create and post your event hashtag everywhere. However, ask for approval from the venue provider beforehand.
A Cover Band
Perhaps you want a decade to be the theme of your corporate event. As such, using a cover band to entertain attendees can go a long way to make the event memorable. Of course, guests will enjoy listening to their hit songs, and the live band will keep their energy high.