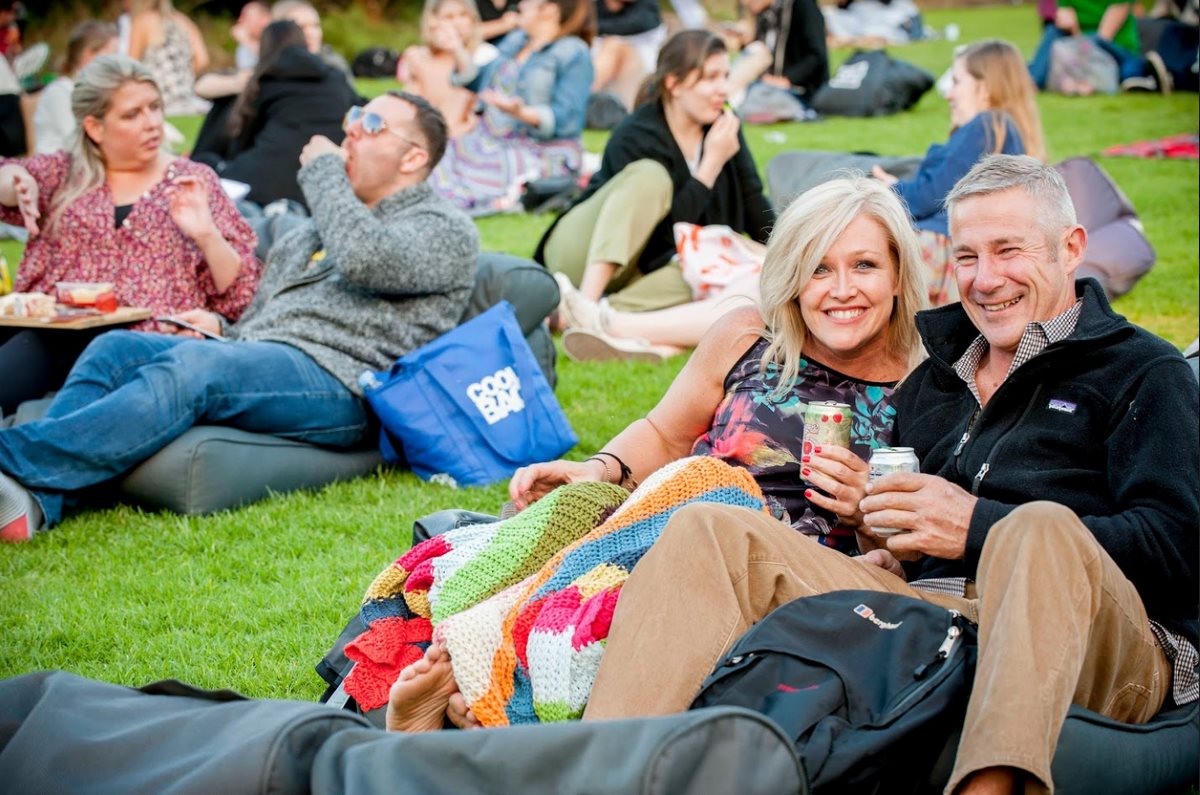 Moonlight February program announced!
Moonlight Cinema announced their February program, jam-packed with more advanced screenings, cult classics and family favourites to keep the summer of blockbusters rolling on.
With nearly half of the screenings at Moonlight in February being advanced screenings, film fans can expect the very biggest and best in cinema including: T2 Trainspotting, Jasper Jones, 50 Shades Darker, Hidden Figures and Loving. Moonlight's ever-popular cult classic films return with a lineup to please any punter like Dirty Dancing, Anchorman and Top Gun, as well as a host of family focused films such as Moana and Sing so the little ones can enjoy some moonlit movie magic.
Moonlight Cinema has selected only the biggest sequels to grace the silver screen as advanced screenings in February. After 20 years, Director Danny Boyle brings Ewan McGregor, Jonny Lee Miller and Robert Carlyle together again for T2 Trainspotting, the much anticipated sequel to the 1996 powder keg cult classic, Trainspotting. In 2015 the world met Christian Grey and since then he's gone 50 Shades Darker. The second installment of the fifty shades trilogy promises to be just as racy, so grab your mates and wear something that breathes well.
From the pages of a book to the silver screen, incredible literary adaptations are also getting advanced screenings at Moonlight Cinema this season. Australian feature Jasper Jones, is based on the bestselling book by WA based author Craig Silvey. Set in rural WA, local outcast and rebel Jasper needs the help of local boy Charlie to help evade the law until those who killed a local girl are brought to justice. Fences sees Hollywood superstar Denzel Washington both behind and in front of the camera as he directs and stars in this adaptation of the Pulitzer prize winning play Fences by August Wilson. Voted as one of the top ten films of 2016 by The American Film Institute, this is one not to be missed.
True story sagas to leave you awe struck include Hidden Figures, the untold story of NASA in the controversial 1960's, where three black female employees make a huge historical contribution to the space race and America's legacy. A love story based on true events, Loving sees Joel Edgerton play the part of Richard Loving, a white man married to a black woman and fighting for his right to love in an American state with anti-miscegenation laws.
February has always been special, the shortest month of the year, and the one in which Valentine's Day falls. Moonlight Cinema doesn't want to let this momentous occasion slip by without letting you serenade your loved one under the stars with a picnic and screening of the award winning film La La Land. Starring Ryan Gosling and Emma Stone as star crossed lovers, this whimsical love story has been picking up armfuls of awards and generating serious Oscar buzz.
The cult classic lovers out there won't be put in a corner, a special screening of Dirty Dancing will make sure you have the time of your life. One modern day addition to the 'cult classics club' is Anchorman, starring Will Ferrell as Ron Burgundy, the most outrageous anchor news man you're likely to see, and who has taught millions of us that milk on a hot day "is a bad choice". Other cult classic screenings include Breakfast at Tiffany's and Top Gun.
As always Moonlight cinema is a BYO friendly event*, but no sweat if you forget your picnic spread and sparkling; The Moonlight food truck and fully licensed bar will be serving up scrumptious LA-style snacks to compliment the sizzling summer cinema experience.
Audiences can tuck into a delicious menu of movie munchies including: mac n' cheese balls, crispy salt and pepper squid, three types of sliders and tasty Spanish churros. 
There's something for absolutely every kind of movie maniac and film fanatic at this season's Moonlight Cinema. Gates are open an hour to an hour and a half before the film starts so grab all your mates, snap up your grassy patch and lay back for a summer of fun, food and films under the stars!
NATIONAL LOCATIONS AND SEASON DATES FOR MOONLIGHT CINEMA                                               
Brisbane: New Farm Park at Brisbane Powerhouse, Dec 8 – March 5
Melbourne: Central Lawn at Royal Botanic Gardens, Dec 8 – Apr 2
Sydney: Belvedere Amphitheatre in Centennial Park, Dec 1 – Apr 2
Adelaide: Botanic Park, Dec 1 – Feb 19
Perth: Kings Park and Botanic Garden, Dec 3 – Apr 2**
* BYO alcohol is not permitted at Brisbane's Moonlight Cinema
Start locking in those movie dates with your mates by checking out the program online, following Moonlight Cinema's social media channels and signing up to Moonlight e-news.
Website: http://www.moonlight.com.au/
Facebook: https://www.facebook.com/moonlightcinema
Instagram: http://instagram.com/moonlightcinema
Twitter: https://twitter.com/moonlightcinema