Written by

Staff Reporter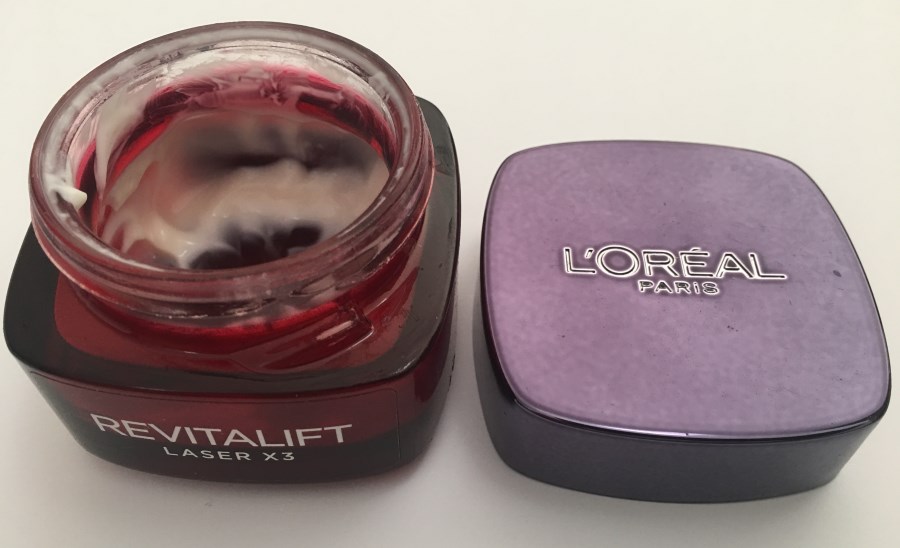 Back in October 2017, I saw a TV advertisement for L'Oreal Revitalift X3
I bought a jar at
Chemist Warehouse
to improve my skin above and around my eyes.. Big mistake!
When applying the product there is a slight tingling sensation which I interpreted as the product doing its job. Wrong!
By early December, I had irritated and itchy eyes... I had a constant impulse to rub the part of the eye where tears originate. Worse still, the skin on my eye lids and under the eyes that were the only and exact spot where I applied Revitalift Laser X 3, took on the appearance and feel of fine sand paper. A matrix of small rough dots of raised irritated skin.
By January, the constant irritation and the weird appearance became an every day reality. I could not work out why it was happening to me. I decided to get professional help to find out what was causing the damage. I went to a doctor. The verdict. Dermatitis.
I was prescribed Advantan Lotion to attempt to solve the problem.
The product that allegedly caused the damage to my skin and the discomfort is said to be in Revitalift Laser X 3. It is Methylisothiazolinone.
A little bit of research led me to this page in the
UK Daily Mail
Beware of possible adverse reactions when using L'Oreal Revitalift Laser X3. I suffer isolated facial disfigurement and the symptoms and the irritation that accompanies them, which fit perfectly with these comments about a chemical allegedly found in Revitalift Laser X3.
"
It can cause rashes, lumps, blisters, itchy eyes and facial swelling
"

A woman in the UK had a reaction. The Daily Mail did the research.. Up to 10% of people who come into contact with a chemical apparently used to preserve Revitalift Laser X3 get dermatitis.
Consumer laws should be changed to compel businesses, like L'Oreal, which sell products containing known irritants, to add warning labels similar to the graphic images used to deter people from smoking. With up to 10% of people exposed to a chemical said to be in Revitalift, developing rashes and eye irritation, is way beyond bad luck. Dermatitis could be said to be a probable outcome from using products containing the preservative Methylisothiazolinone.
UPDATES
It is now
2 February 2018
. Two weeks since the original warning was published the skin around my eyes has once again developed rough scaling. In just 25% of the area that was originally affected, the sandpaper like texture and itchiness has returned.
It appears that stopping the use of the
L'Oréal
product is not enough to stop the effects of the chemicals in the formula. Use with caution and seek medical advice BEFORE using this product.
12 February Email to

L'Oréal
I am following up on the issue that I have with
L'Oréal Paris

Revitalift

Laser x3


Weeks after stopping using the product, my skin above around and below my eyes regularly dies off on the outer layer.... peels and itches and eventually becomes smooth again only to repeat the

cycle

on a two weekly basis.


My view is that there is some change made to my skin by the chemicals in the product or some lasting residual effect of the chemical.
Statement from L'Oréal Paris re Revitalift Laser X3 article

24 January 2018

"Consumer safety is our first priority and we ensure that our products and their ingredients are safe and effective. In 2013, as methylisothiazolinone (MI), a commonly used preservative, was reportedly linked to skin sensitization for some consumers. L'Oréal took the decision to no longer use it in any of its leave-on products. We are also reducing MI levels globally for rinse-off products, even though they do not stay in contact with the skin. 
MI has never been used in hypoallergenic products, nor in products destined for babies and children.
The L'Oréal Paris Revitalift Laser X3 products we are supplying today do not contain MI."
Ends
A spokesperson for L'Oreal advised that Revitalift Laser X3 is not intended for use in the eye area. Note that this is not a warning for "avoid contact with your eye" but a warning not to use the product above, adjacent to or below your eye as this area is highly sensitive.
L'Oreal has a specific product to use adjacent to an eye.
From the Daily Mail.
"Methylisothiazolinone, also known as MI, is used to increase the shelf life of cosmetics and household products including moist tissue wipes, shower gels, deodorants and cleansers.
It has recently been blamed for a massive rise in dangerous allergic reactions. Cosmetic giant Johnson & Johnson said last month that it is so concerned, it is taking the chemical out of its best-selling Piz Buin sun cream and other products.
Molton Brown is doing the same and big brands such as Nivea, L'Oreal, Clarins and Sanctuary are under pressure to take action as doctors say adverse reactions to the chemical have reached 'epidemic proportions'.
Skin experts say manufacturers should urgently remove the chemical, a preservative called methylisothiazolinone (MI), from products that are left on the skin. It can cause rashes, lumps, blisters, itchy eyes and facial swelling.
In one case, a woman's head and face swelled up so much that doctors feared she would have trouble breathing without urgent treatment.
MI is a preservative designed to extend shelf life, and has no useful properties for users of the products.
Experts say the scale of the allergic reactions to the chemical, which has been used increasingly since 2005, is alarming. Dermatologists expect an allergic reaction to a cosmetic product of 1 or 2 per cent, but clinics say the rate for MI has been more than 10 per cent.
Read more:
http://www.dailymail.co.uk/health/article-2449482/Woman-suffers-blistered-face-using-LOreal-anti-wrinkle-cream.html#ixzz54fKkiFjm
Follow us: @MailOnline on Twitter | DailyMail on Facebook
Still not sure? Read the comments from affected people here..
https://www.productreview.com.au/p/l-oreal-revitalift.html

Ingredients in L'Oreal Revitalift Laser X3
Aqua / Water, Glycerin, Isohexadecane, Hydroxypropyl Tetrahydropyrantriol, Dimethicone, Isopropyl Isostearate, Aluminum Starch Octenylsuccinate, Propylene Glycol, Nylon-12, Octyldodecanol, Cetyl Alcohol, Ammonium Polyacryldimethyltauramide / Ammonium, Polyacryloyldimethyl Taurate, Behenyl Alcohol, C13-14 Isoparaffin, Peg-100 Stearate, Stearic Acid, Stearyl Alcohol, Arachidyl Alcohol, Triethanolamine, Cetearyl Alcohol, Cetearyl Glucoside, Palmitic Acid, Adenosine, Disodium Edta, Disodium Stearoyl Glutamate, Hydrolyzed Hyaluronic Acid, Capryloyl Salicylic Acid, Laureth-7, Polyacrylamide, Polyethylene,
Methylisothiazolinone
, Methylparaben, Phenoxyethanol, Ci 15985 / Yellow 6, Ci 19140 / Yellow 5, Linalool, Isoeugenol, Limonene, Citronellol, Benzyl Alcohol, Parfum / Fragrance.
Source:
https://www.yourdiscountchemist.com.au/loreal-revitalift-laser-x3-anti-ageing-power-moisturiser-50ml.html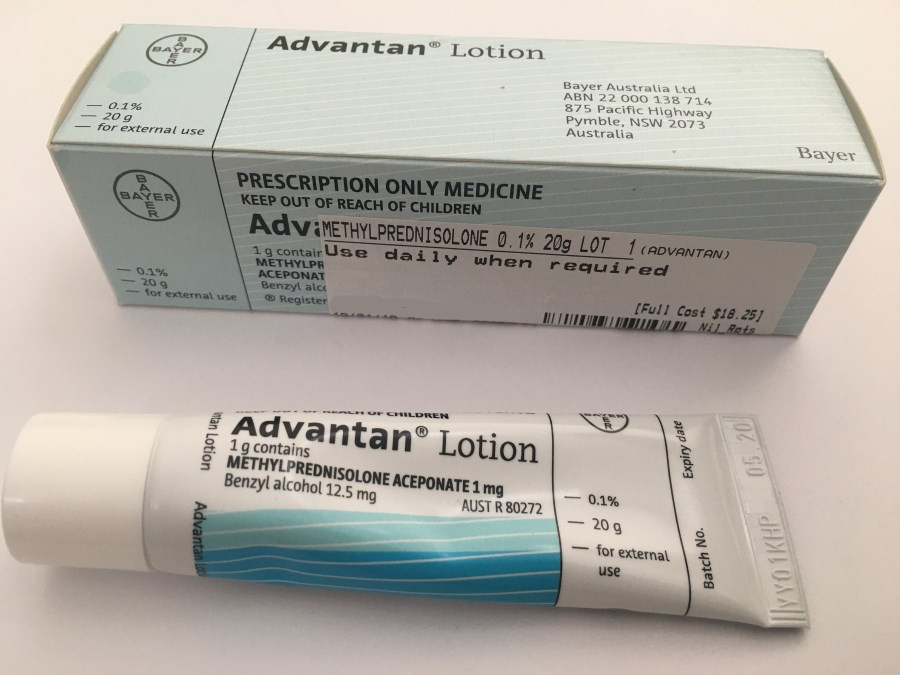 The product prescribed to treat the dermatitis above and under my eyes where I applied Revitalift Laser X 3